A Wimbledon A-level student aims to raise to £90,000 on GofundMe to achieve dream of attending flight school.
Leah Walters, 18, currently attending Ursuline High School in Wimbledon, has had her sights set on the sky from a young age.
Walters joined Air Cadets aged 15, where she had the chance to fly a two-person aircraft for the first time.
She said: "It was my first experience of being in the cockpit. It made me realise this was what I wanted to do for the rest of my life. I took control of the plane, and it was amazing.
"I love flying, and I aspire to travel around the world in the future. The whole experience is exhilarating – your office is in the sky."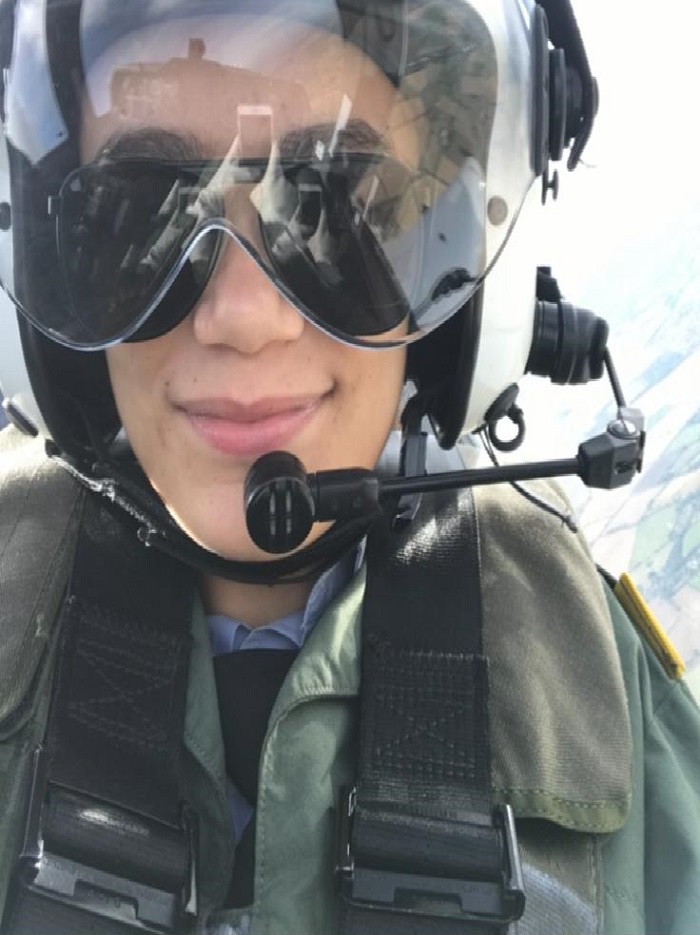 However, gender inequality in the industry is a major deterrent of women developing an interest in piloting.
According to data sourced from the International Society of Women Airline Pilots, as of 2021, only 4.7% of commercial airline pilots in the UK are women.
Other countries such as India, at 12.4%, and Ireland, at 9.9%, are far ahead of the UK.
However, statistics globally illustrate a very gloomy picture of gender inequality in the aviation industry.
A variety of reasons are to blame for these numbers, including bias and assumptions about women's capabilities as well as a distinct lack of female role-models in the industry.
Leah, on seeing these statistics, said: "It made me feel like I should demand change. I want to help women feel more comfortable within the aviation industry.
"I want to challenge the gender inequalities – it's up to me to do that.
"At Air Cadets there were a lot more men than women. But the fact there were a few other girls there made me feel like I wasn't alone in this, and that women could get involved in aviation."
But even the price of studying at flight school can be another major barrier to young people like Leah.
She said: "I'm not from a wealthy background at all. It can be really uncomfortable bringing it up."
According to Prospects, a student would need to make a £70,000 – £120,000 investment to obtain the necessary qualifications to become a commercial airline pilot.
This includes gaining an Airline Transport Pilot License (ATPL) and a Class 1 Medical Certificate.
There is no job guarantee for students after flight school, and the price does not include the cost of accommodation.
Like many other young people in the UK, Covid-19 also disrupted Walters' chances at gaining work experience.
She said: "I applied for work experience at British Airways, but the pandemic prevented it from going ahead.
"It was an unexpected turn. The work experience would have benefitted me massively and I would have had the chance to fly again.
"The aviation industry was so impacted by Covid-19, I was wondering if it would ever be the same again – especially when I am risking so much in order to get into it."
During lockdown, flight training was suspended and many airlines and flight training schools went bust. Experienced pilots also lost their jobs.
In November 2020, the British Airline Pilots Association made this stark warning to aspiring pilots:
Leah's dream job is to fly her favourite plane, a Boeing 737, with British Airways.
If you would like to help Leah become a pilot, you can donate on her GoFundMe page here.
Statistics sourced from https://isa21.org/media/ International Society of Women Airline pilots 2021
Photo Credit: Leah Walters