Vile racist graffiti has been spotted near a popular footpath in Wimbledon, sparking outrage from residents.
The graffiti was found on Weir Road at an intersection with popular footpath the Wandle Trail on September 22.
Among the offensive slogans were comments about Hitler, Swastikas and a white supremacist code sprayed on a wall in the road, which contains an industrial estate.
The graffiti was condemned by residents and political groups.
One witness who wished to remain anonymous, said: "My first thought was anger, then I felt scared and sad.
"It's strange to see Swastikas in front of you when they are a worldwide symbol of hate.
"It's just scary to think that these people walk among us."
The witness expressed concern over the possibility that young people might have seen the graffiti, given its location next to a public footpath.
They added: "I would feel very sad to think a child had seen this."
Local councillors and politicians also spoke out.
Stephen Hammond, Conservative MP for Wimbledon, said: "I completely condemn all racist behaviour and this graffiti is abhorrent.
"This abuse will not be tolerated in Wimbledon and I hope anyone who writes abusive graffiti is caught and is punished."
Paul Kohler, Lib Dem Parliamentary spokesperson for Wimbledon Park, said: "It is clearly appalling and totally alien to Wimbledon's tolerant, diverse and welcoming character."
Merton Council confirmed the graffiti was removed by an independent contractor.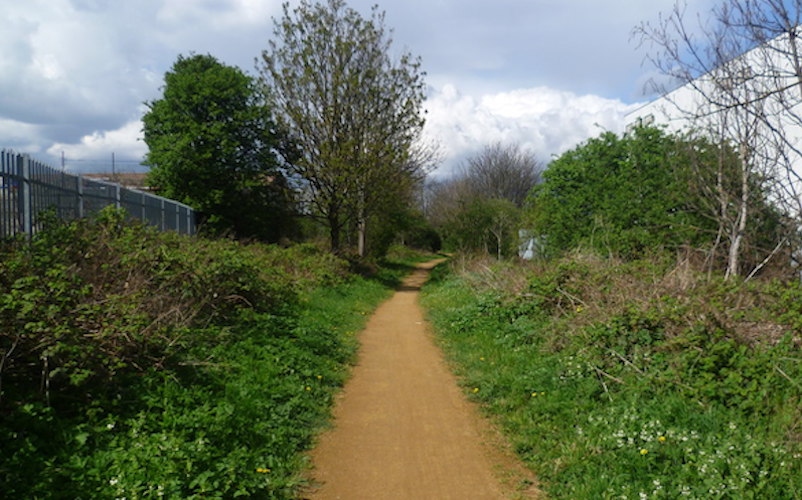 A recent investigation by Structural Repairs revealed that in 2019 Merton Council dealt with 524 incidents of graffiti in 2019.
Figures from the Metropolitan Police's hate crime dashboard show the there were 186 incidents of racist and religious hate crime in Merton last year.
The Metropolitan Police were contacted for comment.