A refugee who fled the Syrian civil war has taught a Fulham resident how to keep bees in his back garden.  
Kamran Ahmed, a 44-year-old telecoms worker, developed an interest in beekeeping last summer but was unsure of how to get started.
He came across Ali Alzein, a Syrian refugee now based in Hammersmith, through his initiative Bees and Refugees and was struck by his enthusiasm to encourage complete beginners to take up beekeeping.
Mr Alzein's work centres around engaging the community in ethical beekeeping, a passion he inherited from his grandfather, who was a beekeeper in Syria.
He was first interviewed by South West Londoner in December.
Since then, he has run online tutorials which have been met with overwhelmingly positive feedback.
Two months after he first made contact, Ali took Kamran under his wing, helping him source his own beehive.
Kamran is now also a passionate advocate for beekeeping and the positive impact it has, both for the environment and mental health.
He said: "I can't thank Ali enough. It has been a very spiritual experience for me, and my wife and kids love having the bees in the garden.
"It makes you feel so much more in touch with nature, and like you are fully contributing to the ecosystem you are in.
"We need to get back to a place where people appreciate their local environment more."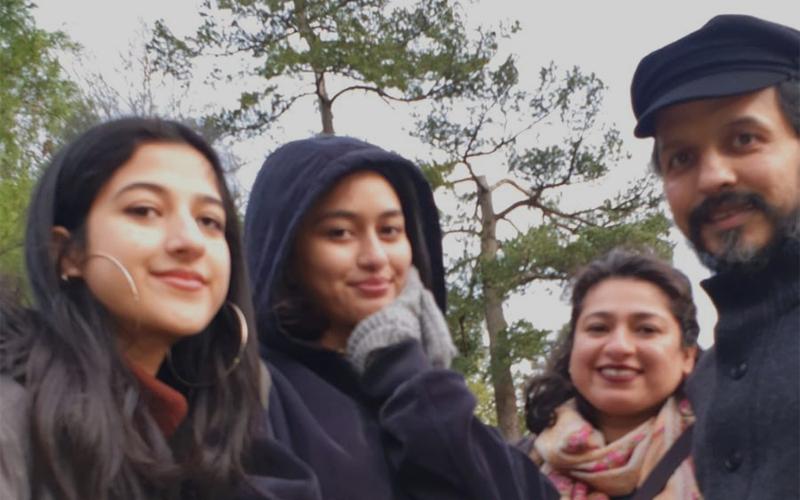 Mr Alzein, 35, had a string of jobs in high fashion when he arrived in London, including at luxury department store Harrods, but swapped hems for hives after becoming disillusioned with his line of work.
He explained: "I was leaving my job tearful everyday."
Now, his focus is on bringing people back to the centre on St Elmos Road in Shepherds Bush once coronavirus restrictions are lifted and encouraging more people like Kamran to get involved.
Both are passionate about the preservation of the British Black Bee, once thought to be extinct, but enjoying a resurgence in numbers in the past decade.
Ali said: "The Black British Bees make the best honey and are, like the British people, adapted to cold and rainy weather."
Ali's organisation, Bees and Refugees, can be donated to here.
Main image credit: Ali Alzein