Joggers and dog walkers have demanded lights be installed in Wandsworth Park to banish early morning and late evening visibility blackouts.
Louie Sitwell, 28, a Wandsworth Town resident who works for an advertising and design company, started a petition four weeks ago and has attracted more than 1,500 signatures.
He claims one of the reasons lights have not been introduced is to protect bats living in the area.
The petition also comes in the wake of the murder of Sarah Everard last month after leaving a friend's house near Clapham Common to walk home.
Mr Sitwell regularly walks his dog, cycles and jogs in Wandsworth Park.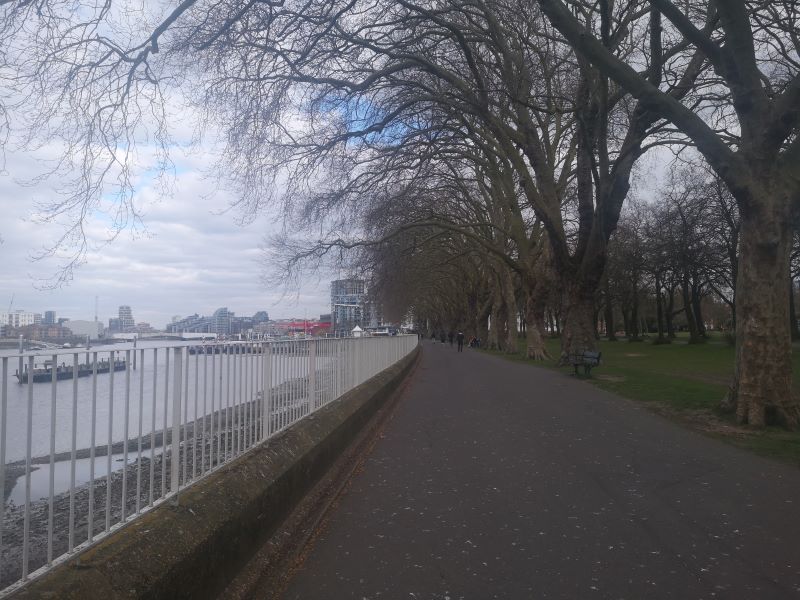 He said: "It can get so dark that you can't see 10 feet in front of you. It is such a lovely park.
"It shouldn't be somewhere we feel uncomfortable whether it be morning, late at night or evening."
Wandsworth Labour Active Travel and Transport Cabinet Speaker Cllr Jo Rigby recently tweeted her concerns on the issue.
She said: "I did not know it wasn't lit until I started cycling to work.
"It must have been my first time cycling home, it was pitch black and I thought there had been a power cut!"
It was only after speaking with a resident that she became aware there were no lights in the park.
The bat population in Wandsworth Park is said to be a factor in there being no lights.
It has been a cause of opposition to the petition by some conservation groups.
Mr Sitwell said he supported the protection of bats and living harmoniously with nature where possible.
He added: "If it's a question of whether you want to save the bats or do you want to save the people and make the community feel safer?
"The people win every single time."
Lucy Shearer, 25, a Southfields resident studying postgraduate Anthropology, Environment and Development, supports the petition.
She said: "I think London is a biodiverse place and it's important to protect the wildlife but when does it get to the point where human safety is less important than the conservation of an animal?
"Would it take something bad to happen for that to change?"
Cllr Steffi Sutters, the Cabinet Member for Community Services and Open Spaces, said: "We are working with our Friends Groups to see how we can best enhance safety in all our open spaces and that includes ensuring we communicate wayfinding clearly which can be difficult on some of our larger spaces at night.
"Where appropriate lighting could be introduced as part of a mix of measures but this is still under review."
Mr Sitwell aims to have 5,000 people sign the petition before presenting it to Wandsworth Council.