Katie Hopkins' vicious comments have inspired a terrifying Halloween attraction at Surrey's Thorpe Park.
Adrenaline junkies with a taste for horror have the chance to be chased by theme park staff at FRIGHT NIGHTS wearing Spitting Image-inspired masks bearing her trademark grin.
The acid-tongued columnist, who topped a survey to find the UK's scariest celebrity, will be one of a myriad of characters who will get the blood pumping as guests are chased around a new carnival-themed scare maze.
Joining Hopkins will be a creepy cast of characters including adult babies, clowns, mime artists and a jack-in-the-box.  
In gruesome collaboration with global horror producer, Lionsgate UK, FRIGHT NIGHTS  also brings award-winning actor-led horror attractions based on cult classic The Blair Witch Project, My Bloody Valentine, the twisted The Cabin in the Woods and the menacing SAW already the inspiration for the world's most terrifying rollercoaster at the park.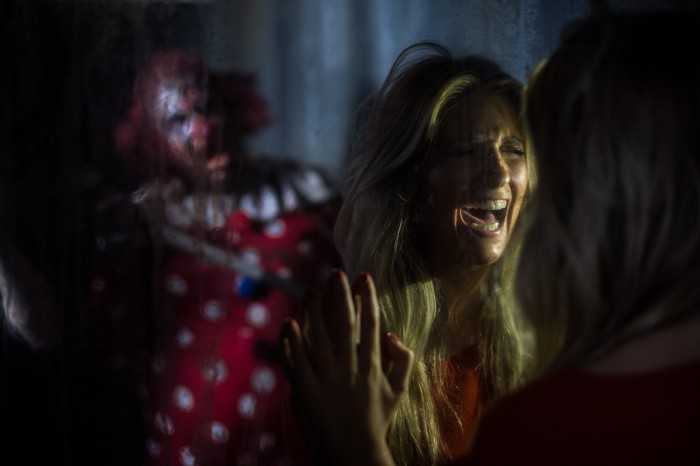 TERRIFYING: Thorpe Park combines all the fun of the fair with horror

Other rides in the dark including the UK's first winged rollercoaster THE SWARM,  Stealth, a ten-loop rollercoaster Colossus, Nemesis Inferno and SAW – The Ride, all in the dead of night and all included in the Park entry price.
For more information visit https://www.thorpepark.com/
Image and video courtesy of Thorpe Park/Daniel Lewisk with thanks