An "aggressive and controlling" man was yesterday convicted of the murder of his girlfriend after she died of stab wounds in their Croydon home.
Pawel Sroka, 34, of Meadvale Road, Croydon, was convicted of the murder of Joanna Trojniak, 29, at the Old Bailey, after the court heard how Sroka attacked Joanna upon discovering she planned to break up with him.
Joanna had been trying to end the relationship, and in the weeks prior to her murder she started having her mail redirected to another address.
Sroka is believed to have found out about this and reacted angrily.
Detective Chief Inspector Graeme Gwyn of the Homicide and Major Crime Command, who led the investigation, said: "Pawel Sroka is a violent and controlling man who flew into a murderous rage when he realised Joanna wanted to end their relationship.
"What is clear is that from the testimony of her friends and colleagues, Joanna was a bright and sociable person who did not deserve to have her life ended in such brutal circumstances."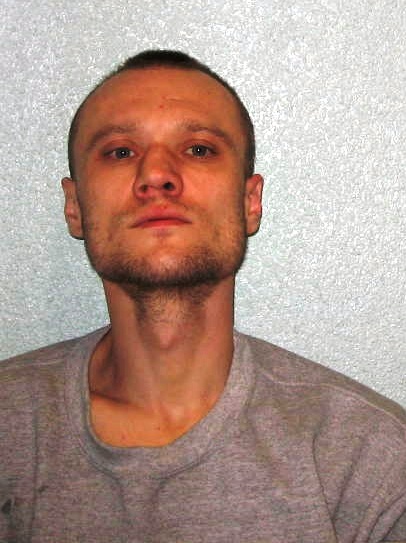 Pawel Sroka
A friend of Joanna's advised her to end the relationship with Sroka.
However, Joanna told the friend that she lent Sroka £5,000 which she would not get back and that Sroka had warned her he would find her and kill her if she tried to leave him.
Sroka called London Ambulance Service to the Meadvale Road address at approximately 8:55pm on Wednesday 23 March, reporting his girlfriend had been stabbed.
Police also attended the address and found Joanna's body in the living room – she was brutally attacked and died of her injuries at the scene.
Sroka fled the scene prior to police arriving but was traced to a car in Gordon Crescent, Croydon, at around 10.30pm that night.
When officers attended they found Sroka inside the car with a stab injury to his shoulder.
He told officers he had got into a fight with his girlfriend and the officers 'should know about me'.
He was taken to hospital where he was treated for his injury before being released into police custody, where Sroka then declined to answer any questions put to him.
A post-mortem at Croydon Mortuary gave cause of death as a stab wound.
The pathologist noted, from the force of her injury, Joanna had been the victim of a ferocious attack.
Detective Chief Inspector Gwyn said: "Due to Sroka's silence when being interviewed by police, we will never know the exact chain of events of that evening and what sparked the attack which resulted in Joanna's death."
Sroka will be sentenced today.