March4Women 2019 followed up the success of last year's march with a sold-out rally in Westminster on Sunday.
The CARE International UK event at Central Hall celebrated the centenary anniversary of women being able to become lawyers, and aimed to put pressure on the UK government to sign into law a new global convention to better protect workers from workplace harassment.
Now in its seventh year, the event was hosted by TV's Sue Perkins, and brought together many leading voices and key people in their 'global feminism' campaign.
Dr Helen Pankhurst, CARE International UK senior advisor and descendant of legendary suffragettes Emmeline Pankhurst and Sylvia Pankhurst, said: "Right now, on the back of #TimesUp and #MeToo, there's a chance to really focus on violence in the workplace as something that needs to change globally."
Dr Pankhurst spoke about the International Labour Organisation's global convention on workplace harassment, and added CARE are pushing to ensure the most marginalised are also covered.
"If your definition of work is only fixed-offices, and you don't look at domestic work for example, you're not going to ensure your legislation covers the most vulnerable," she said.
"The definition of worker and workplace needs to be as overarching as possible to include the most marginalised voices."
TV and cinema stars such as David Tennant, Helena Bonham Carter and Nicola Thorp read testimonies.
They were joined by Lady Hale, the only woman to have been appointed to the House of Lords as a Lord of Appeal in Ordinary, singer and human rights activist Annie Lennox, and singers Beverley Knight and Imelda May.
During her rousing speech, Ms Lennox spoke about the need to embrace a new term: global feminism.
She said: "We need solidarity, and terminology, to make things visible, otherwise we have no reference point to align with, and the truth of the issue remains invisible and unknown.
"Global feminism is an umbrella term, inclusive of everyone. Everyone, from every walk of life, every race, colour or creed, can all stand shoulder-to-shoulder in solidarity with this term."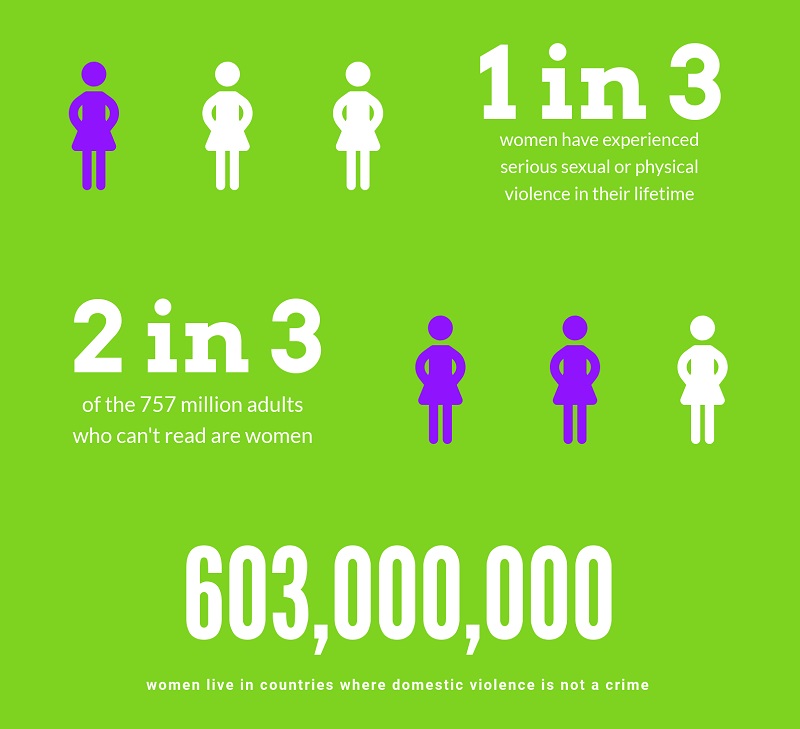 In addition, Jane Garvey hosted a panel celebrating three women who challenged law to change the world.
Gina Martin, the woman behind the UK's new 'upskirting' law, Shaista Gohir of Muslim Women's Network who saw the abolition of repatriation fees imposed on women escaping marriages, and anti-female genital mutilation (FGM) campaigner Leyla Hussein.
Among the others involved were Dr Shola Mos-Shogbamimu, a women's rights activist, British filmmaker and 10-year CARE Ambassador David Arnold, and Marcelina Bautista, a former domestic worker leading Mexico's movement to unite and elevate the social status of domestic workers.
Between emotional verbatim readings of testimonies, fiery speeches, musical performances, and candid conversations, a wide variety of human rights issues were addressed, in terms of their progress and the work that is left to do.
Dr Pankhurst said: "A lot of these things are engrained, they take time. On a good day, I feel like we're getting there, but when you get more (domestic/workplace violence) cases and think 'really? Are we still there?' You get more depressed.
"But overall if we all continue the momentum, if we get the voices of these tremendous celebrities, amplifying the voices, and if we get the lawmakers to change things, I'm convinced we can really effect change in the coming years."