A host of celebrities and circus performers graced the red carpet at Cirque du Soleil's opening performance at the Royal Albert Hall last night.
Illusionist Derren Brown, Girls Aloud singer Sarah Harding and impressionist Jon Culshaw were just some of the stars out on the red carpet for the press night of the Canadian entertainment troop's latest show KOOZA.
Girls Aloud singer Sarah Harding, who was sporting a low-plunging v-neck dress and wore her hair in loose waves, told SW Londoner that her new-found energy was down to a New Year's resolution.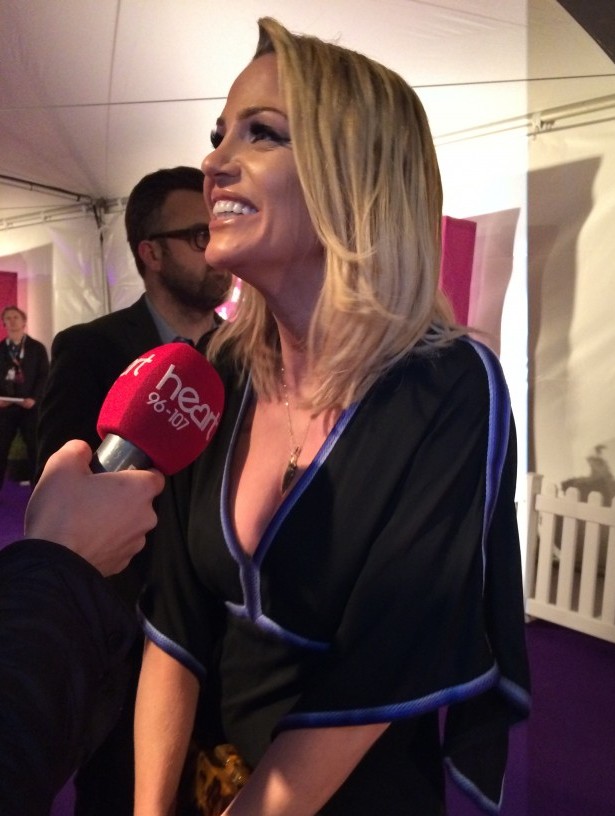 HAPPY: Girls Aloud's Sarah Harding

She revealed: "I'm actually doing dry January at the moment.
"It's going really well, I'm just juicing lots of beetroots, although I am eating as well as juicing.
"I'm eating like a horse, don't you worry about that!"
Clad in tweed illusionist Derren Brown revealed his eagerness to watch the performance.
He said: "I'm looking forward to pretty much all of it.
"I just love the sense of danger and the jeopardy of it and just the sheer spectacle of the whole thing – I'm a really big fan."
"I just love the sense of danger and the jeopardy of it and just the sheer spectacle of the whole thing."
Originally formed by a group of 20 street performers in Quebec, the company now has nearly 4000 employees and has performed in more than 40 countries.
KOOZA combines acrobatic performance and the art of clowning through treacherous stunts such as high-wire, trapeze artistry and the 'wheel of death'.
Comedian Jon Culshaw said: "It's amazing what they do, and each year they amaze you and befuddle you even more than they have done before.
"It's the closest you can get to seeing real-life Spiderman!"
After a quick impersonation break, including Ed Miliband and Nigel Farage, Mr Culshaw added: "It makes me think back to when I was in primary school and you get a little certificate for doing a forward roll then standing up, and here the Cirque du Soleil team are defying gravity – it's amazing."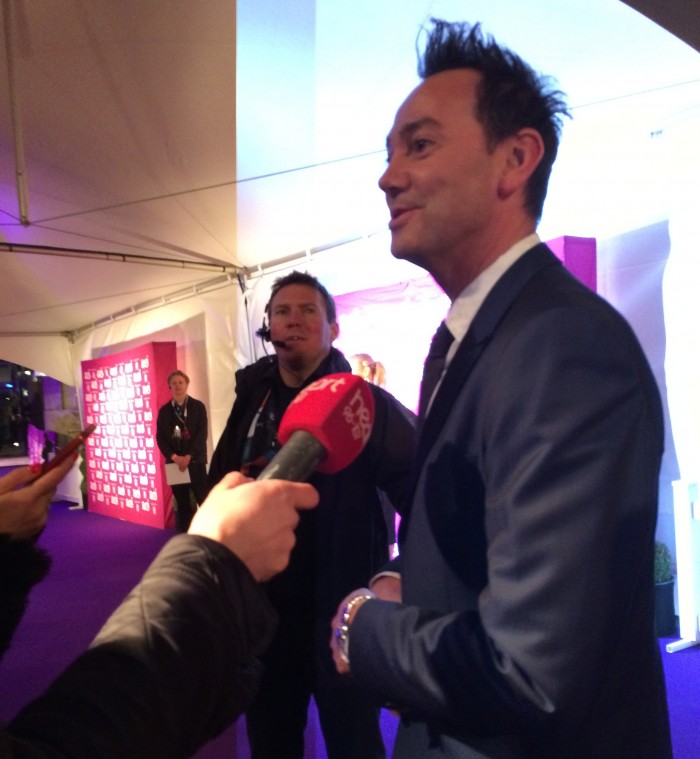 FAB-U-LOUS! Strictly Come Dancing judge Craig Revel Horwood attended the red carpet event

The star-studded event was also attended by household names such as James Middleton's girlfriend Donna Air, Craig Revel Horwood and Sid Owen.
Featured image courtesy of ITV via YouTube, with thanks