Gangs of thieves stole £45 million worth of gold and jewellery from Asian families in London last year, now Met Police are warning people to be vigilant during Diwali next week.
The five-day festival of light begins next Wednesday when families across the capital will be decking themselves out in all their finery to celebrate the ancient Hindu festival at temples and homes.
The lucrative market for second-hand gold, combined with the rise in burglaries seen as nights grow longer, means Asian communities are particularly vulnerable.
Detective Chief Inspector Jane Corrigan said: "Gold will continue to be highly desired by criminals due to the speed and anonymity with which it can be exchanged for large sums of cash.
"These pieces of gold and jewellery are not just valuable possessions; they are also of great sentimental worth, and if stolen, would have a huge impact on owners."
Figures from the Met revealed the extent of the 'family gold theft' by organised criminal gangs, which disproportionally affected Asian families, meant almost two tons of gold was stolen in 2014-15.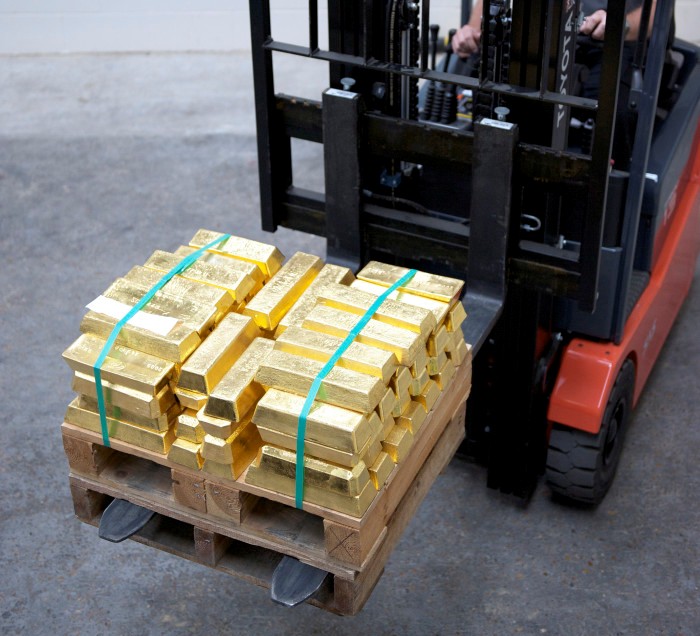 ONE TONNE OF GOLD: Almost double this was stolen from Asian families last year
The Met Police have released a check-list of measure you can take to safeguard your precious property:
• Photograph your valuables so you can prove they belong to you when hunting them down.
• Use a traceable liquid to mark your belongings. The Met recommend Smartwater®, a traceable, invisible liquid that allows you to mark your gold and jewellery with a unique forensic code
• Install burglar alarms and CCTV as a deterrent.
• If you do wear valuables out, cover them up so you don't draw attention to them.
• Leave gold at home in a safe secured to a wall or floor.
• When out, keep to well lit areas and try not to travel alone.
Despite the annual spike in gold and jewellery thefts at this time of year, gold theft in general is down 23.7% from last year, thanks to the launch of Operation Nugget which has been targeting gold thieves since 2013.
DCI Corrigan is rolling out the use of Smartwater® across the capital as part of the MetTrace programme to help police to trace stolen items and link suspects to crime scenes.
The Met have also build partnerships with Family Gold Network, who offer secure storage facilities for valuables, and the National Pawnbrokers Association.
Heena Patel, coordinator of the Family Gold Network, said: "The Family Gold Network are a group of volunteers who are trying to raise awareness of gold crime and offer advice and ideas on how to keep yourself and your belongings safe."
Pawn shops signed up to the Safe Seller Scheme are required to scan all gold and jewellery offered to them to check for traceable liquids and to assist police is stamping out trade in stolen good.
The website www.securedbydesign.com provides information on traceable liquids.