As HMP Brixton's gates slam shut behind new inmates, seasonal vegetables, different cuts of meat and puff pastry are probably not top on their list of pressing concerns.
But behind its austere walls, a charity-run restaurant staffed by prisoners is providing a straight-and-narrow path into the culinary world when they leave.
The Clink Charity opened the 120-cover Clink Restaurant at HMP Brixton in February 2014, with a 28-strong crew manning both front and back of house.
It's the third prison restaurant the charity has launched, with the aim of cutting re-offending rates by giving prisoners NVQ training and employment support when released.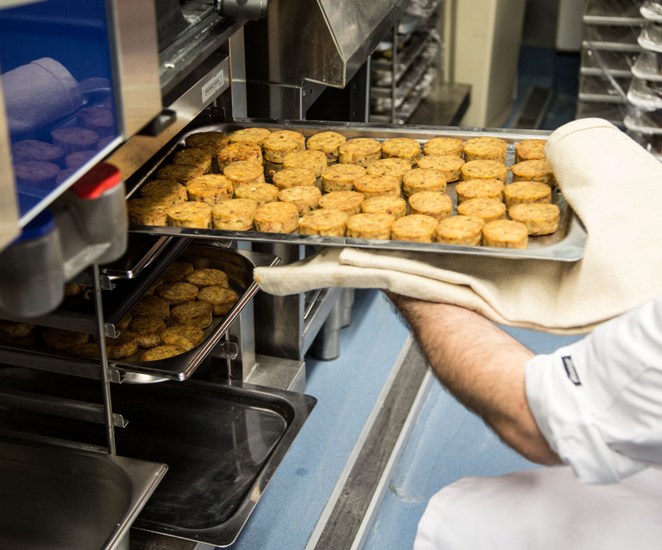 The concept is the brainchild of chef Alberto Crisci, who opened the first Clink Restaurant at HMP High Down in 2009, where he worked as a catering manager.
"It helps raise self-confidence, and prisoners hopes and expectations upon release for a better life," explained Mr Crisci.
"It also helps change the general public's attitude towards prisoners and helps them to understand why it is important to give these people a second chance in life."
But these choky chefs aren't just serving porridge.
Citrus-cured salmon gravlax, thyme-roasted guinea fowl and tea-smoked duck are a sophisticated upgrade from standard prison fare, with a three-course lunch costing around £25 to £30.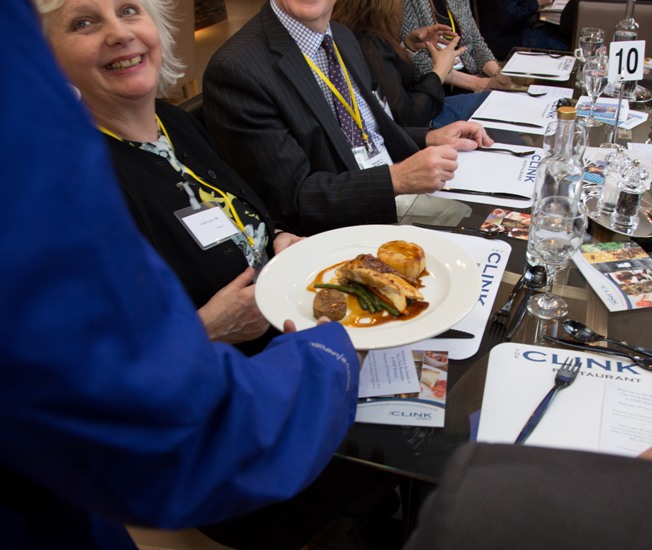 The price of a good bottle of red needn't be factored in though as prison rules forbidding alcohol are not relaxed for its discerning diners.
Mr Crisci, who has previously worked at the Michelin-starred Mirabelle restaurant, is responsible for training the inmates.
Prisoners with between six and 18 months left on their sentence apply for positions in the restaurant, with successful candidates undergoing a four-week probationary period.
The inmates have input into the restaurant's 'modern European' menu, which uses local, seasonal produce.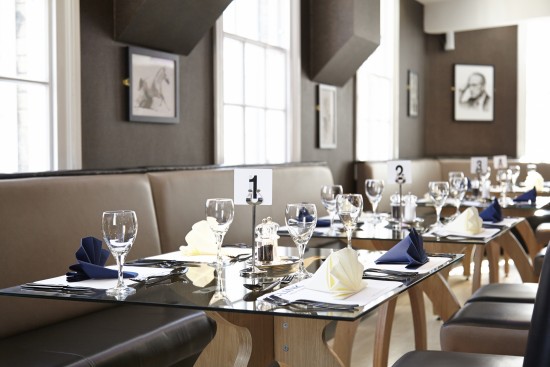 "The hunger to learn and flair shown by the Brixton prisoners is extraordinary," said Mr Crisci.
A rigorous daily inventory of kitchen tools ensures nothing goes missing, but discipline in the high-pressure environment of a working kitchen is not a problem.
"Prisoners are just like anybody else, some handle the pressure well and others don't," said Mr Crisci.
"As long as you make the boundaries and rules clear and consistent, there are very few issues, probably fewer than many commercial restaurants and hotels," he said.
"Firm, consistent and fair – it works."
The patronage of restaurant doyen Albert Roux, whose Le Gavroche restaurant was the first in the UK to win three Michelin stars, is testament to the high standards expected here.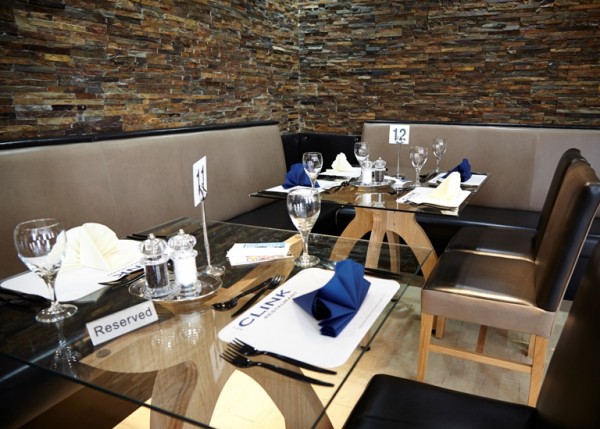 "I strongly believe that when somebody has paid their debt to society they should then be given the chance to be treated equally and find a job which will help stop them from re-offending," said Mr Roux, who works as chef ambassador to the Clink Charity.
One Clink graduate who has done just that is 26-year-old Michael Tanner.
Mr Tanner left prison in August 2012 and now works at a Thistle Hotel in London, where his diligence has impressed his bosses.
The restaurant training and NVQ qualifications he secured with Clink while in prison have helped him turn his back on a misspent past.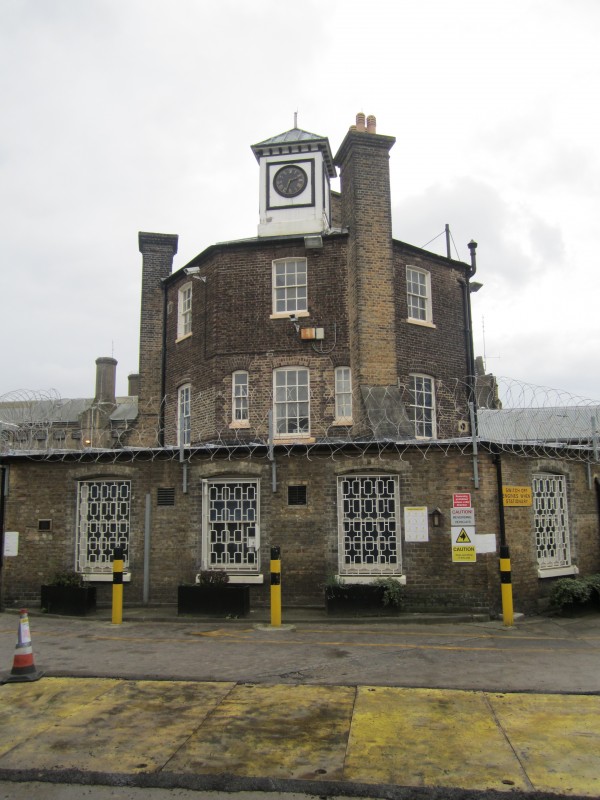 Success stories like Michael's show the efficacy of the charity's principle goal of rehabilitation.
An independent examination commissioned by the charity in 2012 revealed a 12.5% reoffending rate among Clink graduates from HMP High Down, compared with a national rate of 46.9%.
"This means that not only are we changing lives but we're also reducing crime and cost to the taxpayer," explained Mr Crisci.
It's an instructive statistic. And with 15,000 covers served at HMP Brixton already, his chefs are also burnishing Brixton's reputation as a hotspot on the capital's gastronomic map.
Pictures courtesy of The Clink Charity, with thanks