Richmond-based charity The Poppy Factory celebrated helping 1,000 ex-forces men and women back to work with a reception at Clarence House hosted by HRH The Duchess of Cornwall yesterday.
Since 1922 The Poppy Factory has employed wounded, injured and sick veterans in its factory making remembrance products for the Poppy Appeal, but the Getting You Back to Work scheme started in 2010 to help veterans get jobs they wanted to do in their own communities.
The Poppy Factory's chief executive Deirdre Mills said: "Our focus is on helping each veteran harness their own unique skills and abilities and by so doing move into long-term, meaningful employment.
"This means so much and will have a great impact upon their lives."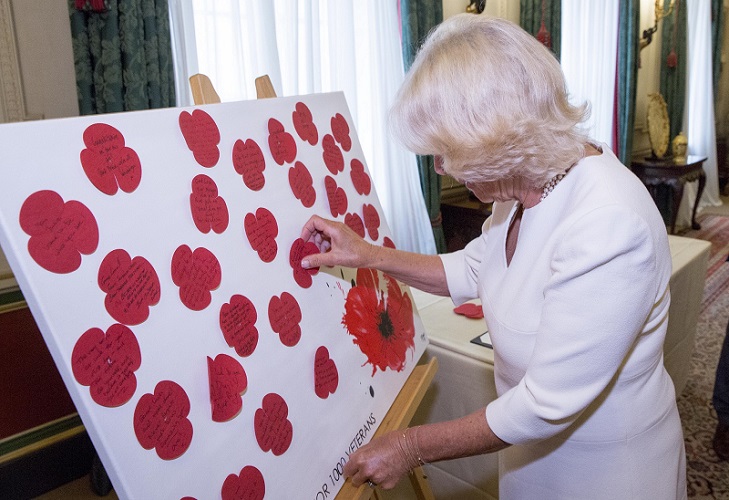 HRH The Duchess of Cornwall posts the 1,000th message for veterans. Photograph by Ian Jones
Struggling to get back in to work after leaving the armed forces affects at least 20,000 veterans with physical or mental health challenges according to The Poppy Factory, which has encouraged members of the public to post good luck messages on social media for veterans on their first day at work using the hashtag #1000messages.
Ms Mills said: "We cannot thank the public enough for their support in getting behind our wounded, injured and sick veterans.
"We owe our veterans a debt of gratitude and we are so proud that everyone came together to help."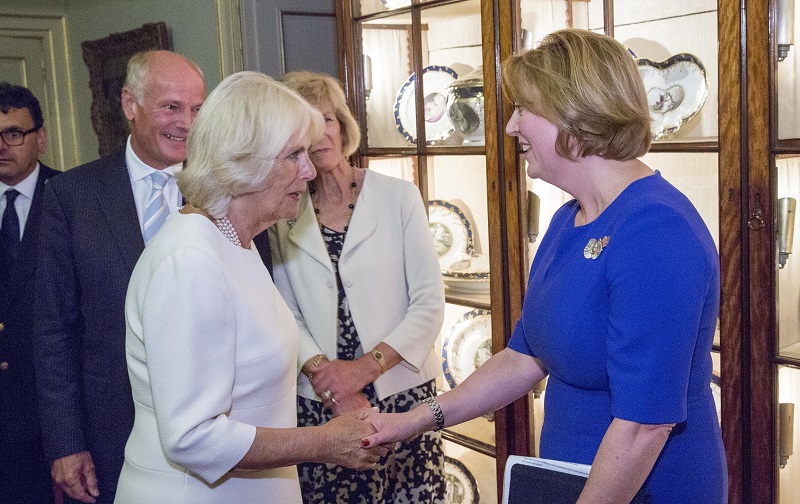 HRH The Duchess of Cornwall meets The Poppy Factory chief executive Deirdre Mills. Photograph by Ian Jones
The 1,000th veteran to get back in to work under the scheme is Danny Kitcher, 44, from Birmingham. The father of two was in the army for more than 12 years before he broke his collar bone playing football, affecting his spine and nerves and causing mobility issues.
Mr Kitcher said: "When I got a job at Jaguar Land Rover I was over the moon. It's a great opportunity and I'm really enjoying it.
"I would like to thank The Poppy Factory for all the support they've given me."
Feature image shows HRH The Duchess of Cornwall meeting veteran Danny Kitcher. Photograph by Ian Jones