A Tooting mural celebrating the NHS will stay up until 21 June after a housing company reversed its decision to remove it.
The mural was created by Suzanne Lazenby, 52, of Gearing Close to celebrate NHS staff fighting COVID-19 and is reportedly popular with the Tooting community, including an NHS nurse.
However, the mural attracted complaints from some residents concerned it might encourage graffiti in the area, which prompted Optivo Housing, which owns the social housing the mural is drawn on, to request Lazenby remove the artwork by 2 April.
Lazenby said: "I just wanted to thank the NHS staff for all they've done. What they've done for us is a miracle.
"I felt so sad that Optivo were not even acknowledging what the mural was for."
Charlie Watts, Lazenby's son, started a petition on change.org to save his mum's artwork.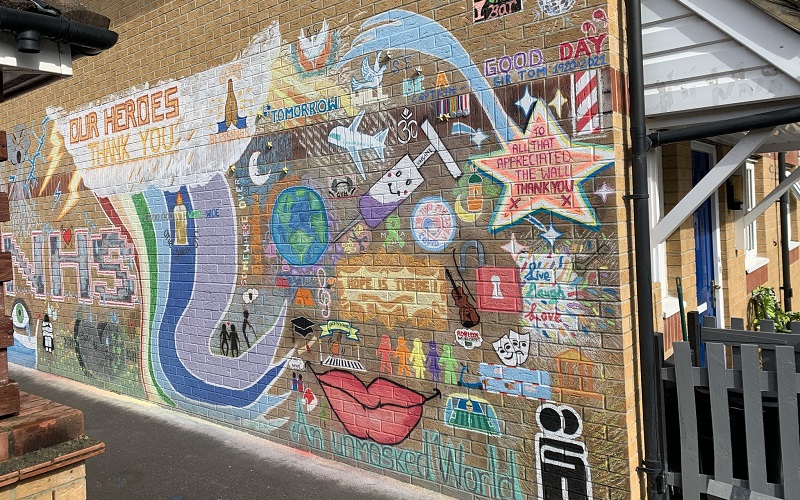 Lazenby wanted to personally thank the NHS after doctors and nurses at St. George's Hospital saved her from heart failure in October 2019.
Drawing the mural helped her relax during her postoperative recovery and cope better with the mental-health pressures of lockdown.
Lazenby said: "The mural made me feel stable. It's so calming for me."
The mural represents different groups and events from lockdown: praying hands and symbols for local religious minorities, a white dove commemorating Sarah Everard, a football pitch for Suzanne's son, who misses football practice, and medals for the late Captain Tom.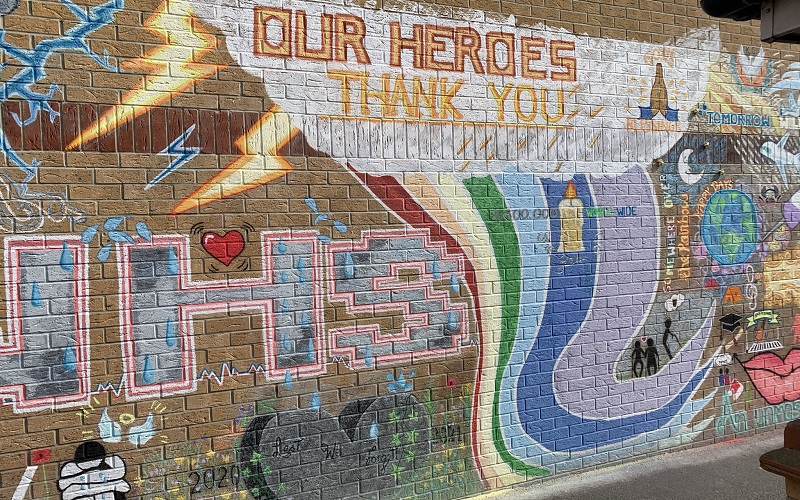 In a statement on 31 March, Optivo announced their decision to maintain the mural until 21 June.
They said: "We recognise and fully support our heroic NHS and their hard work, particularly over the last year.
"We do understand this mural and the message behind it means a lot to the local community.
"So, we've agreed the mural can continue to be displayed until Monday 21 June 2021 when lockdown restrictions are due to end."
Lazenby said that keeping the mural till 21 June was all she wanted.
She added: "It will be something to celebrate, hosing it down. This will be the end of everything and the world will go back to normal."
Featured Image Credit: Suzanne Lazenby