A Hammersmith musician is leading a series of musical tours in Brixton to commemorate David Bowie's life.
Singer-songwriter Nick Stephenson is holding the first tour this Sunday, January 8, on what would have been Bowie's 70th birthday.
The tour starts at the Bowie mural opposite Brixton tube station and has already sold out, but tickets for the second tour on January 10, marking the one year anniversary of his death, are still available.
"As a songwriter, David Bowie taught me to challenge myself with what I was writing and saying and not get too comfortable with one style," said Nick.
"If I was bored with what I was doing or if something felt stale, it would be artists like Bowie that would give me the courage to fail before I succeeded with a fresh direction."
The tours will be held regularly on Wednesdays, Fridays and Sundays, taking the audience through key landmarks of Bowie's life in Brixton where he was born and raised.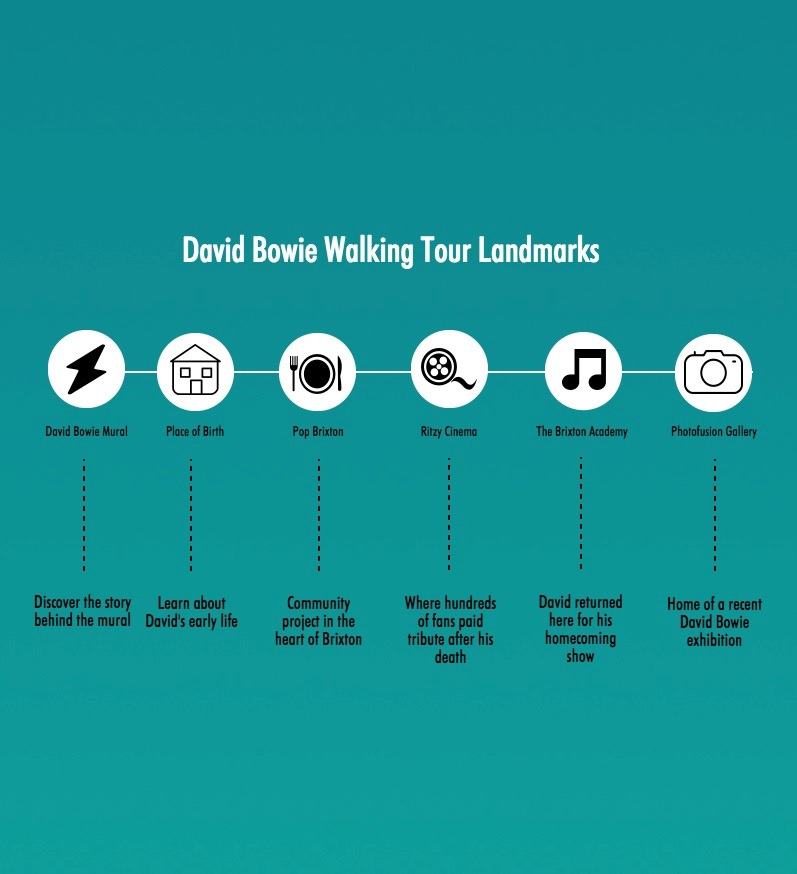 "Bowie tried so many different styles and almost wasn't scared to offend people with what he was saying and what he was wearing – those are the kind of artists I admire, with that sort of bravery," said Nick.
"I don't sound like David Bowie at all, but it's a mentality I try to encompass."
Tickets can be bought here.