Hammersmith & Fulham pensioners who might otherwise have spent Christmas Day alone instead enjoyed a festive lunch together at the town hall.
With the help of volunteers and local businesses more than 250 residents enjoyed a turkey dinner with all the trimmings at an event hosted by the council.
Guests were chauffeured from their homes to the town hall where they were greeted by some of the 100 volunteers who helped make the event a success.
Hammersmith & Fulham Mayor, Cllr Mercy Umeh, said: "Christmas is a time to come together and this is why this event is so important.
"The volunteers who give up their time and the local businesses who generously donate gifts and funding are the ones who make the day special and we'd like to say a big thank you to everyone involved."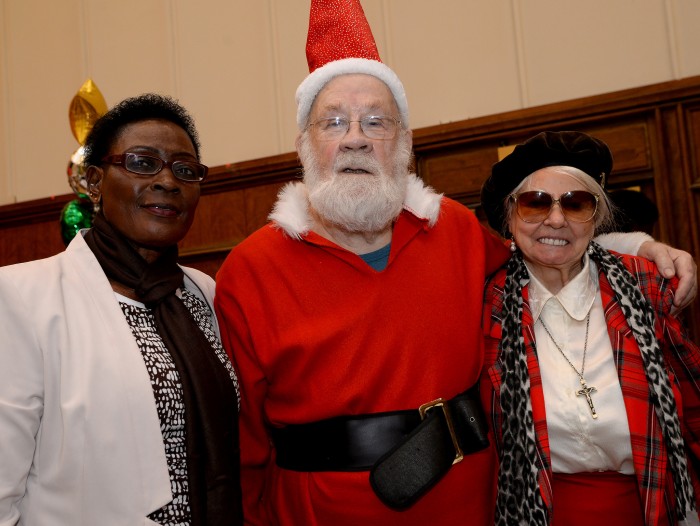 HO HO HO! Santa Claus paid a visit to Hammersmith & Fulham Town Hall
The volunteers, who came from all walks of life, escorted guests to the hall, helped serve dinner and chatted and danced with guests.
Volunteer Caroline Trindle, said: "I had a wonderful time on Christmas Day and have been telling all my friends how well organised it was, how nice my fellow volunteers were, and how fun the guests were."
Besides funding from local businesses, the event also received a large donation from John Parnham of Parnham's Funfairs.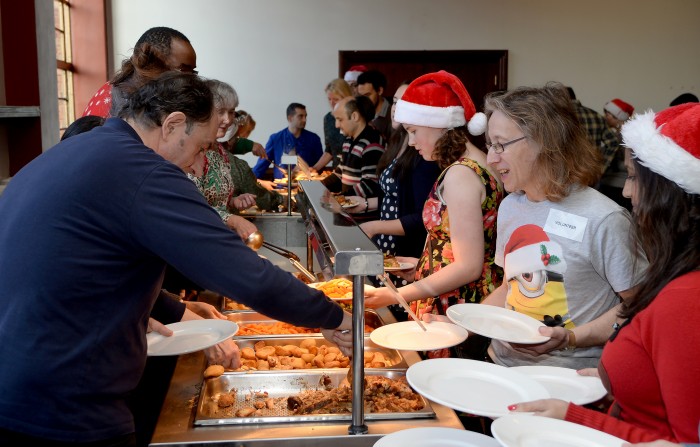 TUCK IN! Volunteers help serve pensioners their Christmas dinner
Mr Parnham said: "Things are getting harder for pensioners and this is a really nice thing to do.
"This is the third time we have supported the event.
"I visited last year and when you see everyone together enjoying themselves it chokes you up. We will keep supporting this event for as long as we can."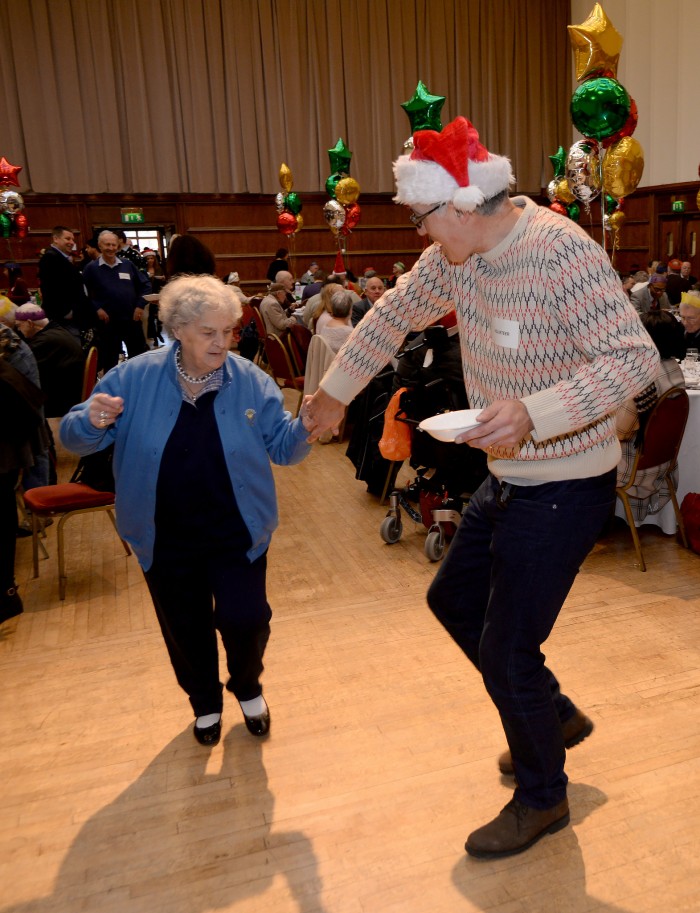 LET'S DANCE: Volunteers and pensioners boogie on the dancefloor

John Horton, director of Hammersmith estate agent Horton and Garton, also donated to the event as well as volunteering on the day, chatting to guests and serving tea and coffee.
He said: "It was good fun. Everyone was in good spirits and it didn't feel like hard work at all.
"It was only five hours but you can see it makes a big difference to people."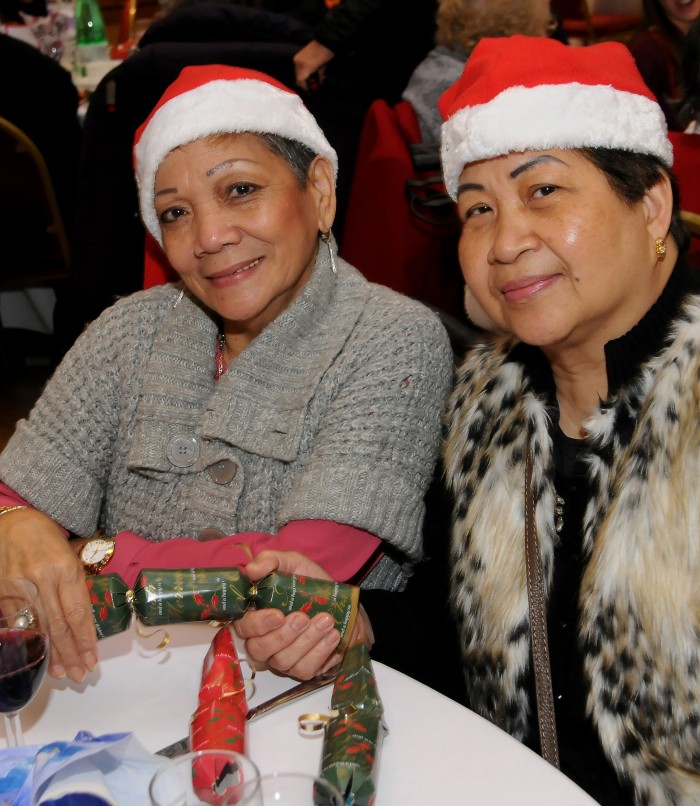 WHAT A CRACKER! Pensioners enjoy their festive lunch
As well as the meal guests were treated to Christmas presents and enjoyed musical entertainment and dancing.
One guest, Florence Maguire, said: "It was the first time for me and I was a bit anxious but there was no need as the volunteers and everybody were so friendly.
"They made me a nice cup of tea and I had a lovely lunch."
Pictures courtesy of Hammersmith & Fulham Council, with thanks