Fast food and hospitality workers from Brixton were among those protesting against 'low pay and insecure work' in Leicester Square yesterday.
McDonald's workers organised in the Bakers, Food and Allied Workers Union (BFAWU) also picketed the Brixton Road branch to demand £10 pay an hour for all.
According to one union member, some staff were so poor they worked overtime to ensure they had a free meal that day.
McStriker and BFAWU NEC member, Lauren McCourt, 23, said: "People who work in McDonald's end up working seven days a week because the free meal they get on their break is the only thing they can afford to eat.
"During low sales periods people's hours just get cut and it doesn't matter if they need to pay their rent or feed their children."
The 'McStrike' made history when McDonald's workers went on strike for the first time in September 2017.
A McDonald's spokesperson said yesterday: "We regularly review benefits and pay. So far, this year pay rates have increased by an average of more than 6%.
"We always give our biggest pay rise to our youngest people, with an average of almost 8% for under 18s."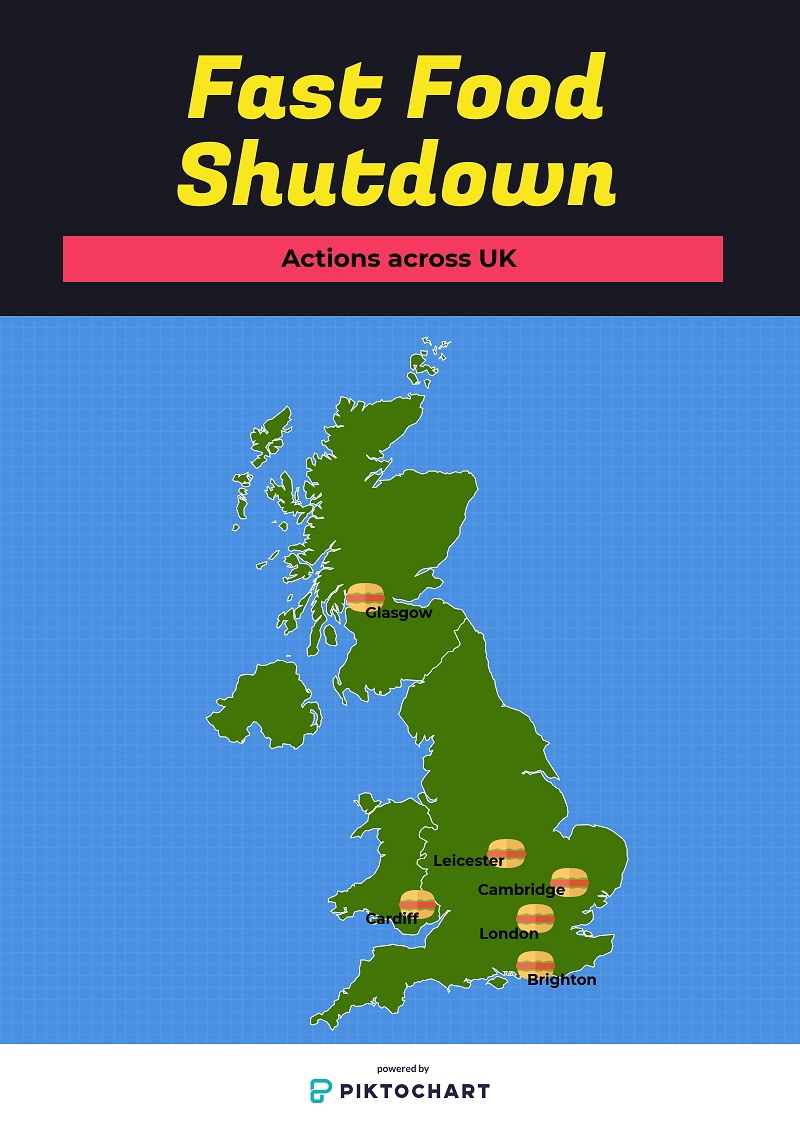 McDonald's denied support for BFAWU was increasing among its staff.
A spokeswoman said: "Any suggestion this activity is widespread and growing is not accurate – fewer restaurants, fewer employees involved and less support for the union from our people."
JD Wetherspoon and TGI Friday staff also held strikes as part of separate disputes before coming together with McDonald's workers for the Fast Food Shutdown rally in Leicester Square.
JD Wetherspoon's chairman Tim Martin said: "McDonald's, TGI Fridays and thousands of other individuals and businesses make a big contribution to the economy and provide valuable work and experience for many people."
International demonstrations for fast food workers' rights also took place in Chile, Colombia, USA, Belgium, Italy, Germany, Philippines and Japan as part of #FastFoodGlobal.