A trial scheme to give cyclists a convenient and safer shortcut between Garrett Lane into King George's Park was launched last week.
Cyclists will avoid the heavy traffic of Garret Lane's junction with Kimber Road as two-way cycling will be permitted on Twilley Street and Furmage Street, following other successful pilot schemes in the borough.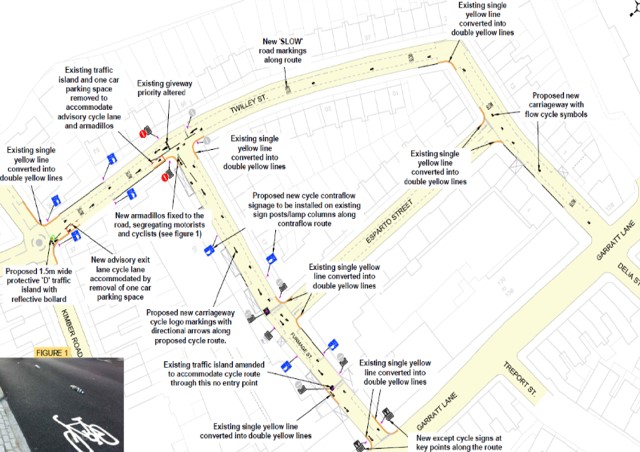 Its effectiveness will be monitored between now and October before a decision to make it permanent is taken.
Wandsworth interim coordinator for London Cycling Campaign Mike Grahn, 63, said: "As a cycling group we have been calling for this for a very long time because it just makes the streets network permeable for cyclists.
"This was the most challenging of the nine sites at which the Council is trialling contra-flow cycling because of the high volume of rat-running traffic and some tight bends."
Measures to enhance safety levels include better signage, road-markings, double yellow lines on corners for visibility and 'armadillos' (pictured above) to physically mark out the new cycle lanes.