Riverside Radio yesterday aired interviews with two women living in Ukraine, who have shed light on civilian life and urged listeners to support their country a week into the war.
The radio station, based in south west London, spoke with Mariia Vereshchack in Dnipro, and Nicole Marakov in Ukraine's capital city, Kyiv.
The interviews were broadcast during the Riverside Reports programme at 6pm on Friday 3 March.
Both women spoke candidly about how the Russian invasion has turned everyday life upside down as people shelter from attacks and pleaded with people across the world to speak up, spread the word and support Ukraine.
Mariia and Nicole described the grim reality of life in Ukraine now, with sirens going off across the city several times a day signalling people to go into underground bomb shelters.
Nicole said: "They are horrible places, cold, lonely and full of strangers, but it means that you're safe from the airstrikes.
"You're scared to sleep, and checking the news every five minutes. When you do go to sleep, your only thought is whether this will be your last night, whether you will wake up in the morning.
"People are very stressed and very down, but at the same time, they are very united."
Ukrainian emergency services have said that over 2,000 civilians across the country have been killed since 24 February.
Mariia spoke of the resilience of people living in her apartment block in Dnipro, which has currently not been targeted by bombing.
She said: "The first times we heard the sirens, everyone was silent, you could cut the tension with a knife.
"But now, there is some laughter. Kids are running around and playing games, riding bicycles. Everyone is trying to do their best to help. Even homeless people in Dnipro are volunteering."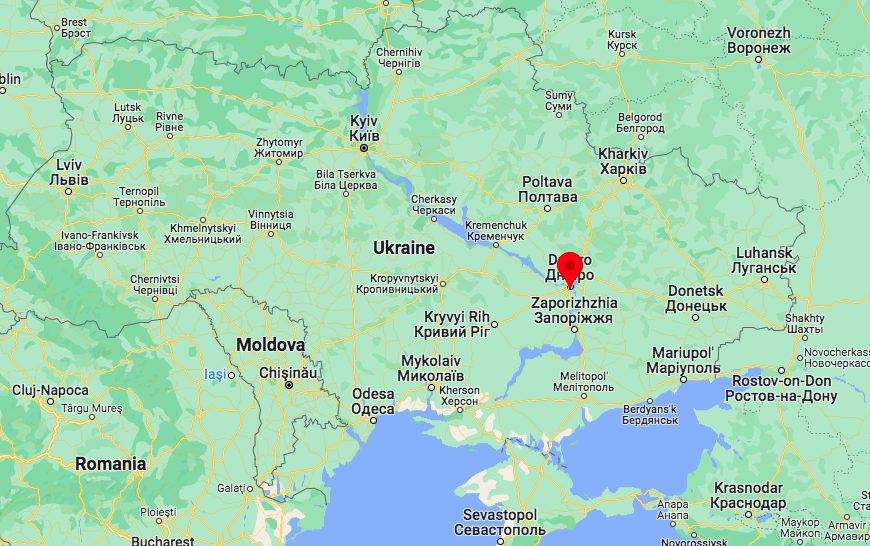 In both interviews, the women expressed gratitude for the international support that Ukraine has received during the war, but urged nations to do more to stop President Putin.
Mariia said: "We thank every country that is supporting us. But sadly, it is not enough.
"Bombs are falling on schools and hospitals and maternity wards and housing blocks. So many lives are being lost here, and Russia isn't going to stop at Ukraine."
Both women spoke of their pride for Ukrainian President Zelenskyy, who they say has shown great courage in leading the country through the invasion.
"I love him so much", Nicole said. "I'm not a fan of how he ruled Ukraine pre-war, but now, what he's doing for the country is amazing."
Reports of Russian civilians protesting the war and of soldiers' fear and anger at being forced to fight have circulated over the past few days as people question Putin's support.
Mariia said that people in Ukraine do not understand why Russians are not doing more to protest Putin.
She said: "I understand that people are scared. But we are trying to tell all the Russians we know that if there is enough of you then they can't capture you all, they'll have to surrender."
Nicole added: "It's important to understand that Russian people don't want this war, it's not their fault."
When asked what she wanted to tell listeners, Mariia urged people to keep spreading the word.
She said: "There is a war, innocent people are dying. Please keep spreading information so that every single person in the world knows what's happening.
"Keep supporting and donating, and pray for Ukraine."
The first episode of Ripple Effect: Ukraine featuring Mariia is out now and you can listen to it here, with the other episodes released next week.
Featured image credit: Ukraine Reporters on Twitter