Theatres and pubs across Shepherds Bush will transform into intimate music venues this weekend in aid of international charity Oxfam. 
On Saturday 7th October, Bush Theatre, the Sindercombe Social and Defectors Weld will be hosting live music for Oxjam Shepherd's Bush.
This year, 38 music festivals will be held throughout October across the UK for Oxjam. The festival started in 2006, aiming to showcase the best of home-grown talents, support local artists, and fundraise for Oxfam's impressive portfolio of work around the world.
Joanny Rouviere joined the Oxjam team earlier this year as Fundraiser Coordinator and has been working with the Oxfam team on the event since the beginning on the year.
He explained: "The main goal for the festival is to combine the fundraising with support for local music. We have been organising fundraising events like open mics and simple gigs to raise awareness for the festival for some time and now it's all coming together.
"As well as the fundraising for our charity, its important because in London the demand is high for music so it's great to promote local music and artists and have them play on the same stage. I think it's exciting that we can give these people a stage."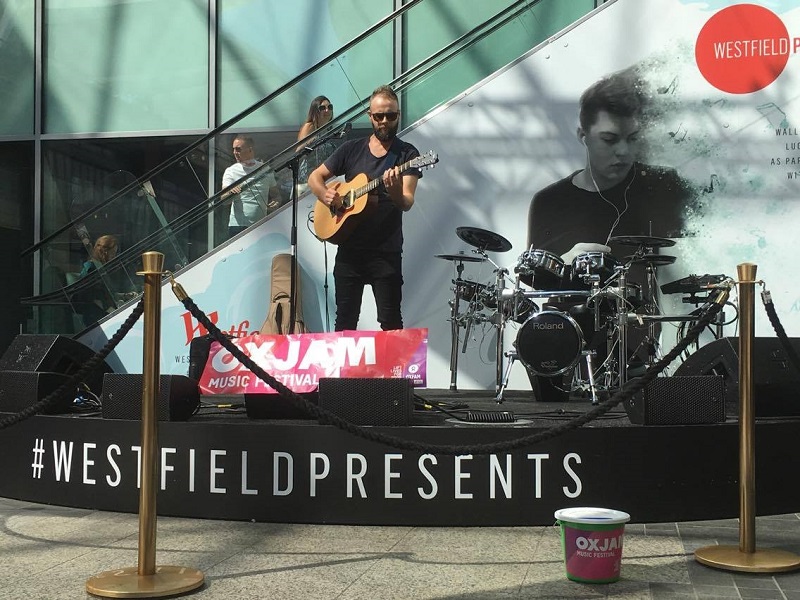 Shepherd's Bush is an area of south west London that has been deeply affected by the Grenfell fire of June this year and so it is key that a community event like this pays homage to a tragedy that happened just a short distance from the venues' doors.
Joanny added that the festival will acknowledge the community spirit the area witnessed in the aftermath of the fire.
Joanny said: "We obviously are in Shepherd's Bush and so felt the impact of the atrocity. We have been inspired by the community feel that came out of the Grenfell tragedy. We are obviously doing it for charity but we are trying to support the community and with ideas of charity and sharing it all fits together and of course we want to respect what happened."
Since Oxjam's foundation in 2006, the charity as successfully put on 5,100 events nationwide and raised millions to provide life-changing development projects and to help the campaign to tackle poverty with programmes that provide safe drinking water and aim to feed poverty-stricken families.
Artists this year include the likes of indie folk duo Belle Roscoe, the soft acoustic tones of Izzie Yardley, home-grown rock band Flight Brigade and afro pop and rock quintet Farai & The Forest Dawn, plus many more.
Joanny added: "It's all very exciting but for the event to be a success we will need to see artists play in front of people that actually enjoy music and a nice atmosphere between the audience and the artists. These are small venues and we want it to stay local.
Every member of our team will be insuring that all the venues are running smoothly and that the main objective of raising money is achieved on the day. Of course we want to make sure the artists are having a good time too."
"Ultimately we re hoping for the best financially, so we can complete our mission for Oxfam."