A bike repair station has been installed in Twickenham for the public to use. 
The repair station offers tools such as allen keys, screwdrivers and a powerful pump which can be used at any time to help those who have broken down or just for bike maintenance.
It has been donated by the Twickenham repair cafe and is the only accessible repair station in the Richmond borough.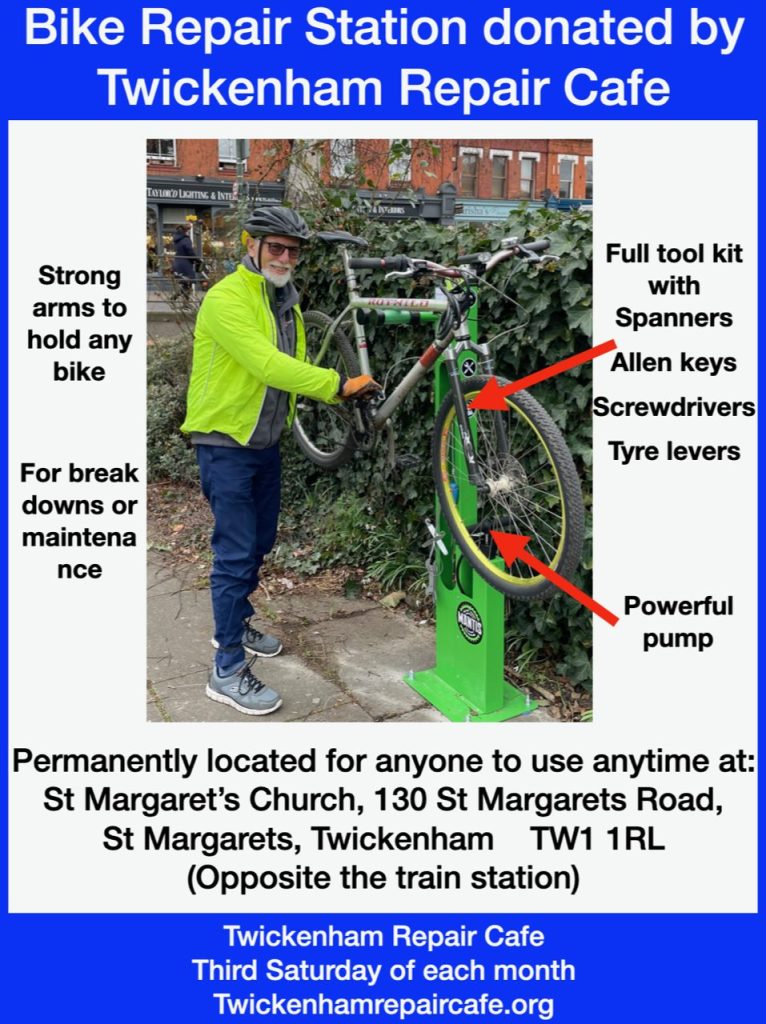 Colin Messenger, an organiser of the Twickenham repair cafe, said: "It just ties in with everything we're thinking about.
"It's more people on bikes, it's more sustainable, and it's better living and we thought this is something we could fundraise for in the cafe and install."
The tool kit can fix more than just bikes as it has equipment that can fix tyres for scooters or pneumatic tyred buggies.
It is located just inside of the car park but still visible on the road.
Twickenham repair cafe celebrated its first birthday in February and since it opened has done 550 repairs. 
They now have over 30 repairers ready to help on every third Saturday of the month in Twickenham.
It has been estimated that this initiative has helped save 2.5 tonnes of damaged goods from going to landfill since it started.
The organisers have also managed to help six other repair cafes open across London, with places such as Kingston and Chiswick starting to offer the same repair stations in their communities once a month.
Find out more about the Twickenham Repair Cafe and it's initiatives here.