Farmers carried out a protest in Parliament Square on Halloween, with a display of 1,000 carved pumpkins urging the government to protect UK food standards.
The protest was attended by a team of twenty farmers and food activists, while more than one million people have signed a National Farmers' Union petition to protect British food standards.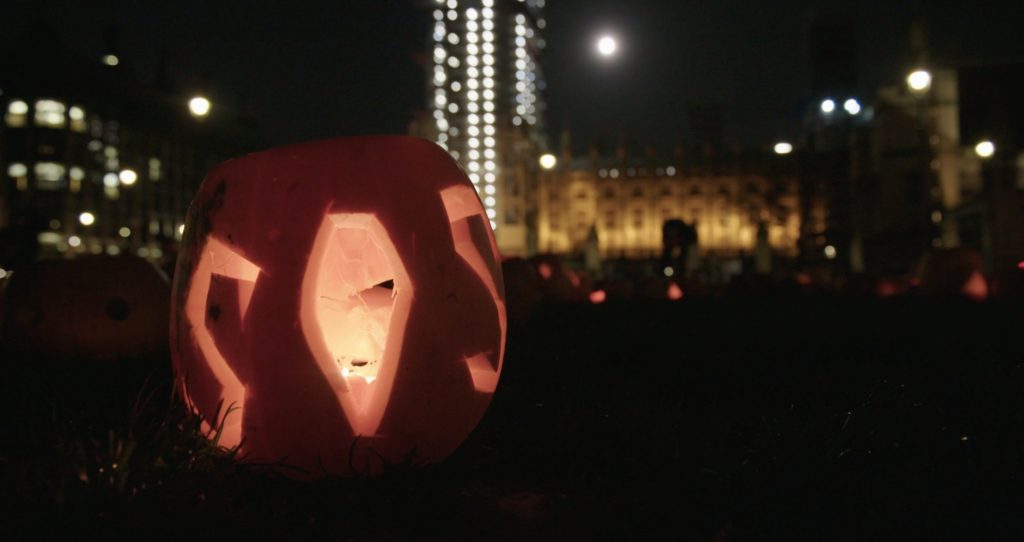 The Agricultural Bill is returning to House of Commons tomorrow and the pumpkins protest is one example of farmers uniting to demand a protection of UK food standards in law.
Farmer Humphrey Lloyd, 35, said: "It's not only making sure that our food is as healthy as it can be, but it's also about protecting the livelihoods of farmers.
"It's the first political issue which I can remember on which the National Farmers' Union and the land workers' alliance agree.
"That's historically quite unusual."
Farmers are concerned with the future of the UK's health as imports of food are currently to be imported at lower environmental, social and health standards from abroad if standards are not enshrined into the law tomorrow.
Lloyd, who works at Edible Futures, Bristol, said the implications on quality of food would include banned pesticides entering our food chains, and chlorinated chicken and hormone injected beef may also become prevalent.
He said: "The implications of this are significant when you consider that already in the UK, 90,000 people die per year from diet-related ill health.
"Our diet could become even worse, comparable to the US-style diet."
Tracy Worcester, Director of Farms Not Factories, said the protest was a nationwide plea.
Worcester, 61, said imported food may be cheaper, but it comes at a cost.
She said: "People would rather pay a bit more for safe food.
"They just don't know if it's a bargain or if they're going to develop Alzheimer's and cancer and heart disease.
"We don't want our children to be unhealthy because they're eating food which is full of hormones, antibiotics, growth promotors or chemicals."
National Farmers' Union celebrated a government U-Turn the morning after the protest as the government announced the extending of the Trade and Agriculture commission.
International Trade Secretary Liz Truss and George Eustice, the Environment Secretary, bowed to pressure to enforce high British food standards in post-Brexit deals by beefing up a new commission announced in an article in the Mail on Sunday.
Yet much more is still needed to be done to strengthen protection for UK farmers in post-Brexit deals, according to campaigners.
Protesters for Save Our Standards also have concerns for small scale local farmers and their marketing networks.
MPs can support UK farmers by voting to keep two crucial changes to the Agriculture Bill on 4th November – committing in law to the existing standards and improving scrutiny of changes to food standards.