Two horses (and their riders) got into the SW19 spirit by indulging in a spot of horse tennis on Wimbledon Common this morning.
Wimbledon Village Stables got two of their top horses, Chester and Rocky, to put their best hooves forwards and see if they could match the sporting prowess of Andy Murray and Heather Watson.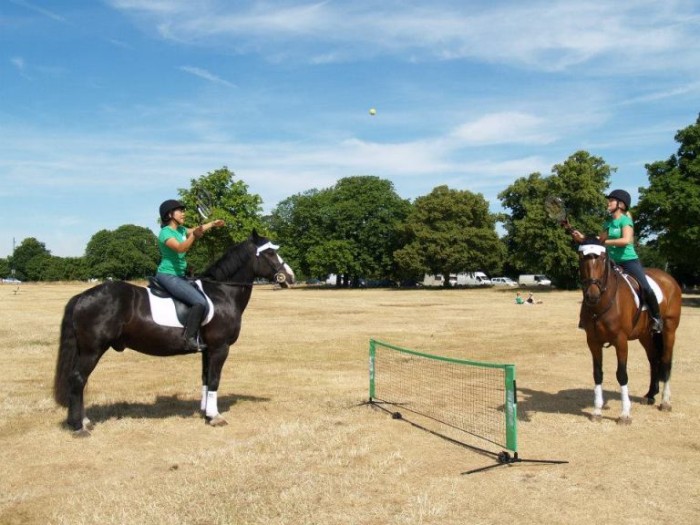 HORSEPLAY: Chester and Rocky are put through their paces

So is this the future of Wimbledon?
Owner of Wimbledon Village Stables Carol Andrews said: "Why not? Although I don't suppose they'd appreciate the horses digging up Centre Court with their hooves!"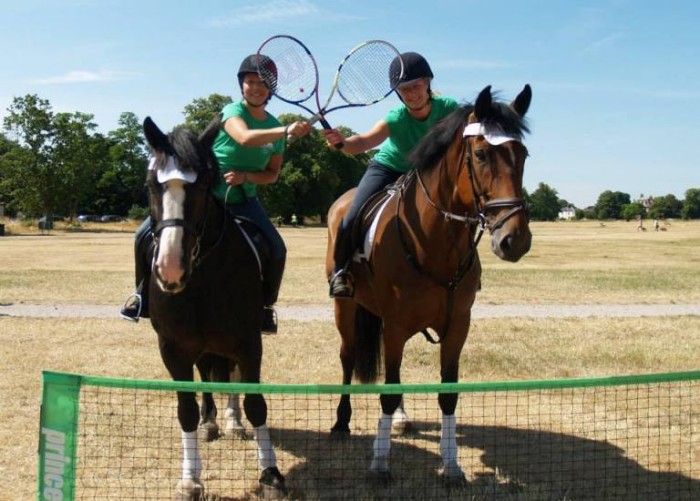 ANYONE FOR TENNIS?  Rocky and Fernanda Zuniga (left) and Chester and Jen Hesketh (right)

The stables got involved after they saw BBC presenter Clare Balding's appeal for people to send in quirky tennis-themed photos and videos under the hashtag #anyonefortennis.
The brown horse is Chester, ridden by Jen Hesketh and the black horse is Rocky, ridden by Fernanda Zuniga.
Pictures and video courtesy of Wimbledon Village Stables, with thanks