The Ramadan Tent Project has returned to London for the seventh consecutive year to feed thousands of hungry Londoners in Islam's holiest month.
The Bloomsbury-born Ramadan Tent Project feeds an average of 300 people every night at sunset throughout the course of the religious festival, and is open to people of all faiths or none.
It was founded by West Londoner Omar Salha, while he was a student at SOAS university, as a way for international Muslim students away from home to not have to break their fast alone.
He said: "We were trying to create that home away from home feel here in London and slowly grew to include people of all faiths, people who are passing by, the homeless.
"Since then, we've grown considerably."
From its origins, operating with just a food trolley and tray of juice cartons in a sunken garden outside Mr Salha's university, the Ramadan Tent Project has expanded to host Open Iftars in numerous UK and international cities as far-flung as Ndola in Zambia and Istanbul.
The founders believe they have fed some 70,000 people to date, and entertained them with their nightly performers.
This year in particular, RTP has pitched-up at increasingly high-profile locations around London including Trafalgar Square and The British Library.
Mr Salha believes these prime pitches are one of the reasons that around three quarters of its guests are first-time attendees and is not put off by people stopping by out of curiosity.
He said: "In terms of the climate we live in today, there's a lot of division. For us it's about bridge-building between different communities; we believe in unity, not conformity.
"If people leave more aware of Ramadan, with more understanding and knowledge of Ramadan and Muslims and their practice – and obviously free food – then that's good news for us."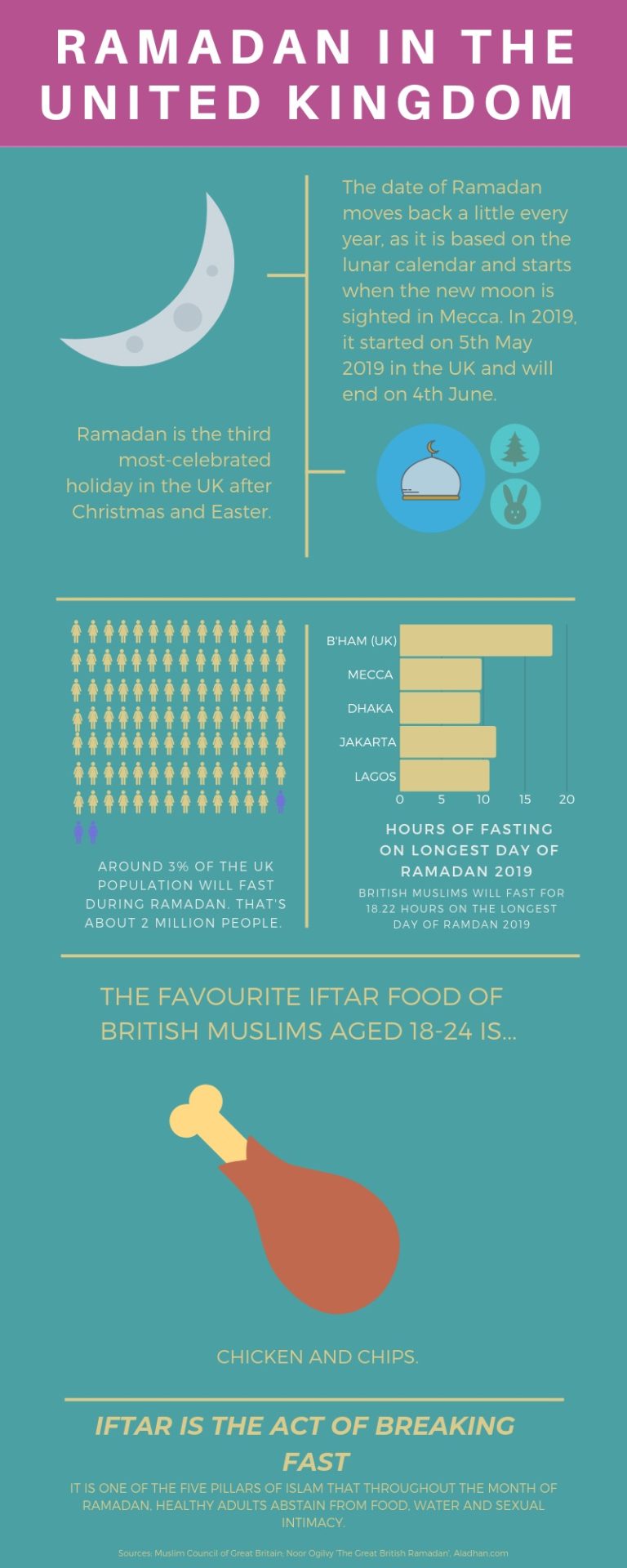 US student Madeleine Hammerland went to RTP in Tavistock Square Gardens after hearing about it from some of her Muslim friends.
"I think it's a great way for individuals who worship and share the same beliefs to come together," she said.
"It's just a beautiful way to share a meal and share a faith."
The Ramadan Tent Project will kick off its final Open Iftar for 2019 in Kensington Memorial Park on Tuesday evening.