By Shaneezah Ally
November 2 2019, 10.55
Follow @SW_Londoner
Richmond MP Zac Goldsmith feared Extinction Rebellion's tactics could 'alienate people' despite having 'sympathy for the protestors' cause' following last month's protest in central London.
Mr Goldsmith, minister at DEFRA, has been a committed ecological campaigner for nearly a decade and has raised funds for organisations on the front line in the battle to protect the natural world.
Extinction Rebellion (XR) has been protesting to force political leaders to take urgent action to declare a climate emergency and to commit to reducing carbon emissions to net zero by 2025.
Mr Goldsmith said: "I have very substantial sympathy for the protestors' cause. I have no doubt we are facing an extinction and climate crisis.
"But I do question some of their tactics. I worry that by getting in the way of too many people going about their daily lives, they will lose friends and alienate people from the cause."
He added: "I am heartbroken when I learn about the annihilation of whole ecosystems, and the threats facing species around the world. We are destroying something that is not only immeasurably precious; it is something each and every one of us depends on entirely."
Mr Goldsmith said he is proud of the steps taken by Boris Johnson's government by setting an example to leaders by doubling UK climate funding to £11.6 billion, as well as diverting hundreds of millions to protecting and restoring ecosystems.
He said: "I don't believe any government is doing enough. But we are nevertheless showing global leadership.
"We are alone in having legislated for 'net zero' emissions by 2050, we are providing more international climate and nature finance than almost any other country, and we are about to introduce a ground-breaking new Environment Bill."
He added: "At the recent UN Climate summit, the UK brought more concrete commitments and plans to the UN than any other country, and we visibly moved the dial on the issue."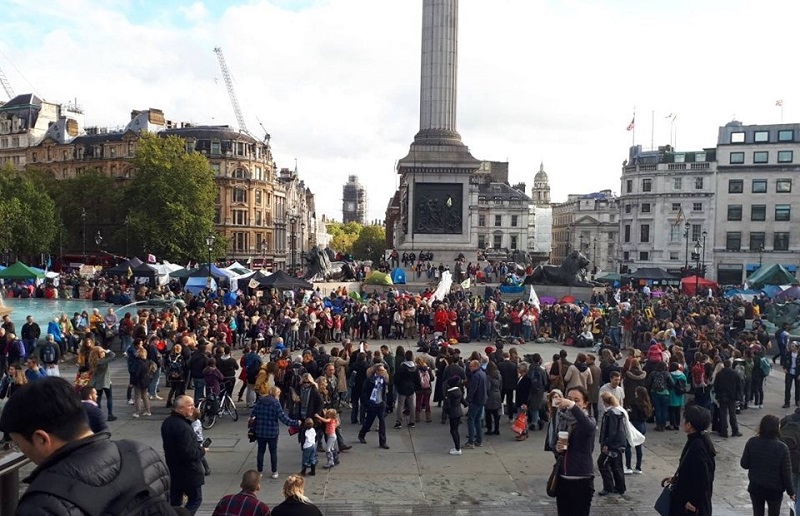 As a forefront campaigner to stop Heathrow expansion, Mr Goldsmith said the construction of a third runway would make achieving a target of zero emissions by 2050 close to impossible.
He said that a large area of Green Belt would be destroyed and there would be an increase in noise and air pollution from the extra 280,000 flights each year.
Mr Goldsmith has given Greta Thunberg his support and said she is a remarkable person who has shown extraordinary leadership and believes that stepping back from climate change like Donald Trump is 'utterly irrational and makes no sense'.
He said: "There can be no doubt whatsoever that she has focused the attention of the world on these critically important issues, and I am grateful to her."
In his constituency, Mr Goldsmith has launched campaigns to persuade local businesses to phase out single use plastics, to protect threatened green spaces and for greater action to prevent people leaving their engines idling at stops.
An organisation called School Food Matters was set up to ensure that all schools source high quality sustainable food, as a result every primary school in Richmond now serves Food for Life Gold standard food.
He added: "I will campaign on these issues for the rest of my life – in Parliament or outside of it."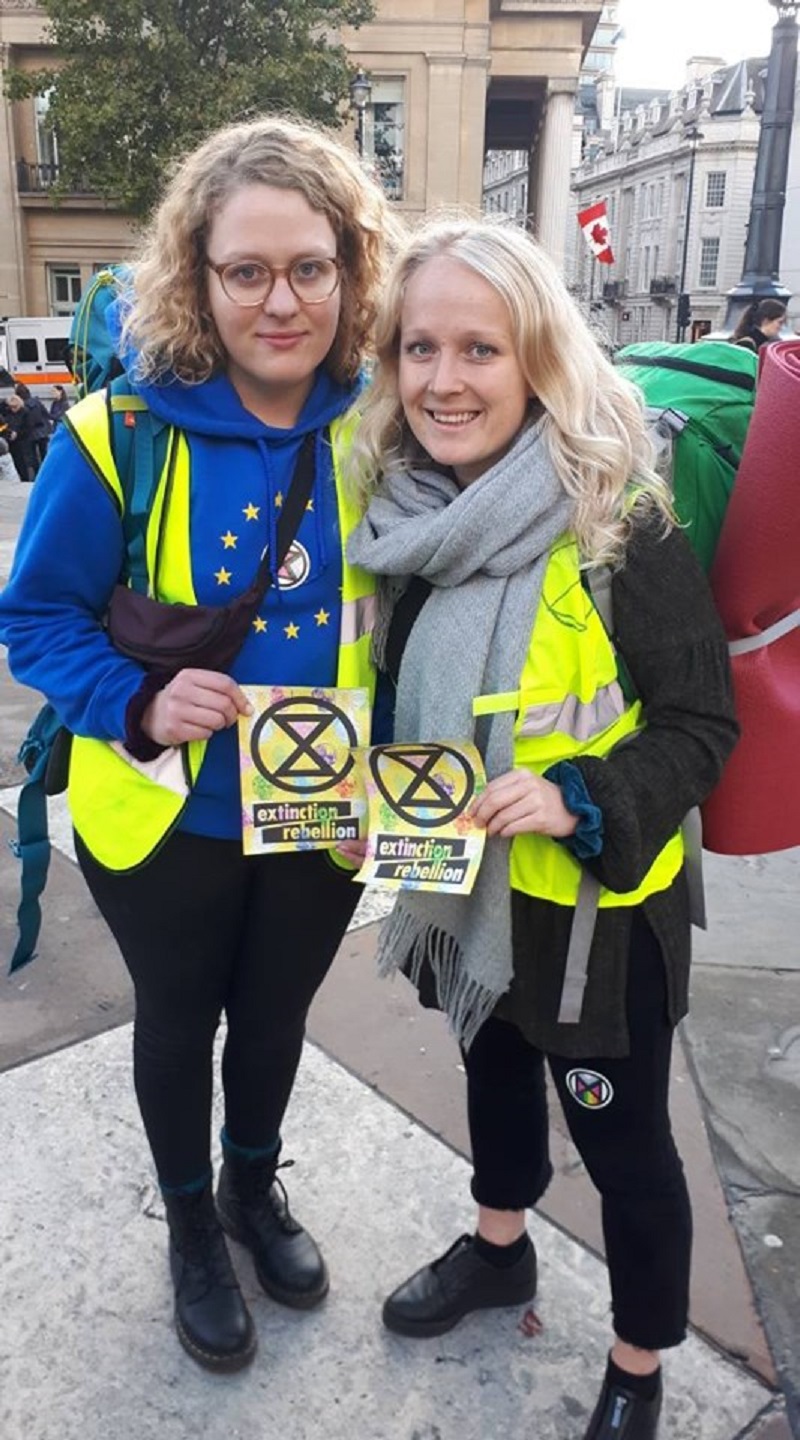 XR protestor Mandy Beck said: "Tell the truth by declaring the climate and ecological emergency, we want the government to set a goal by 2025, we have all the scientist saying it and the IPCC report, we have to do something now."
Protestor Emily Juergens said: "We are a developed country so we need to be the first to react on this crisis because that will give the developing countries more time to react and someone needs to start."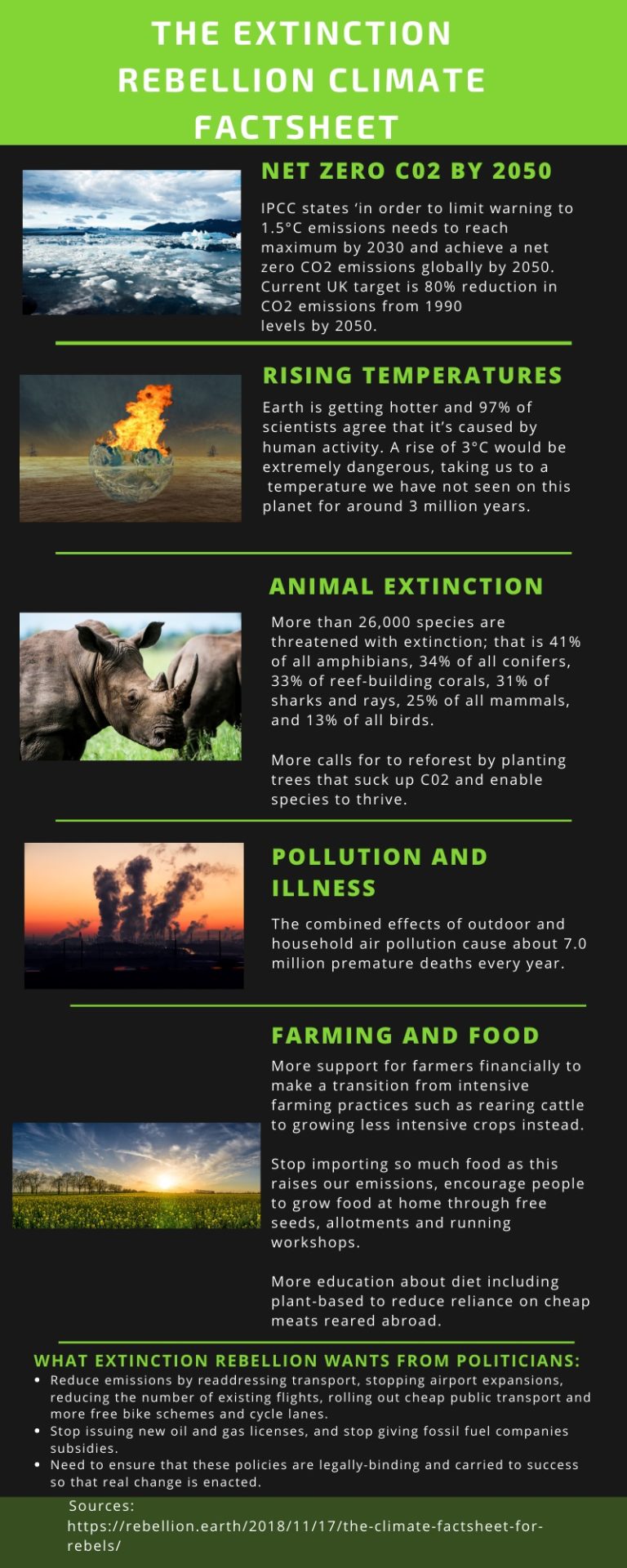 XR UK spokesperson Zion Lights said: "XR is calling on the government to act now to prevent further catastrophic warming of our planet.
"We don't claim to have all the answers, but we do need politicians to act as if the truth is real. This means creating policies that reflect the climate emergency we are in."
She said that we need to make changes including reforest the land by planting trees, importing less food, supporting farmers to grow less intensive crops, give fossil fuel companies less subsidies and force politicians to reduce emissions.
She said: "We need to ensure that these policies are legally-binding and carried to success so that real change is enacted."