Hundreds gathered in West London on 24 February for a remembrance service marking one year since war began in Ukraine.
People gathered at the St Volodymyr Statue at Holland Park Avenue at 4pm, before marching through the street to the Embassy of the Russian Federation at 6/7 Kensington Palace Gardens, London W8 4QP.
At least 8,000 civilians and nearly 13,300 in Ukraine were confirmed dead over the past year as of 21st February, according to UN human rights office data.
At least 487 of the dead and 954 injured were children, according to the UN Human Rights Monitoring Mission in Ukraine (HRMMU).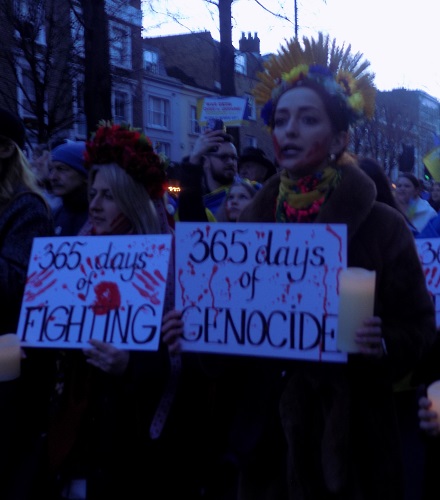 One of the speakers at the event said: "The British population, if you are watching us passing by, make a note that many of these people that are standing here today adorned in blue and yellow have lost family and friends."
Pointing to the Embassy of the Russian Federation, they said: "Your grandchildren will hang their heads in shame for the war crimes you are committing in Ukraine."
Before the event, South West Londoner counted 309 children's toys marked with the names and ages of children confirmed to have died in the war.
They spread from theevent at 49 Linden Gardens to the south east corner of Norland Park Gardens, and from Holland Park Avenue to the Holland Park Station bus stop (HB).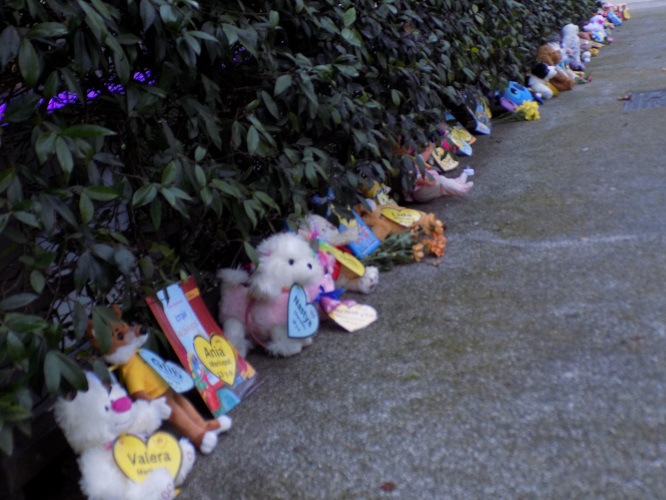 Children passing by often stopped to play with the toys before being shooed along by their guardians, not yet old enough to properly understand their significance.
The toys were later collected and placed around the St Volodymyr statue, surrounded by candles and flowers.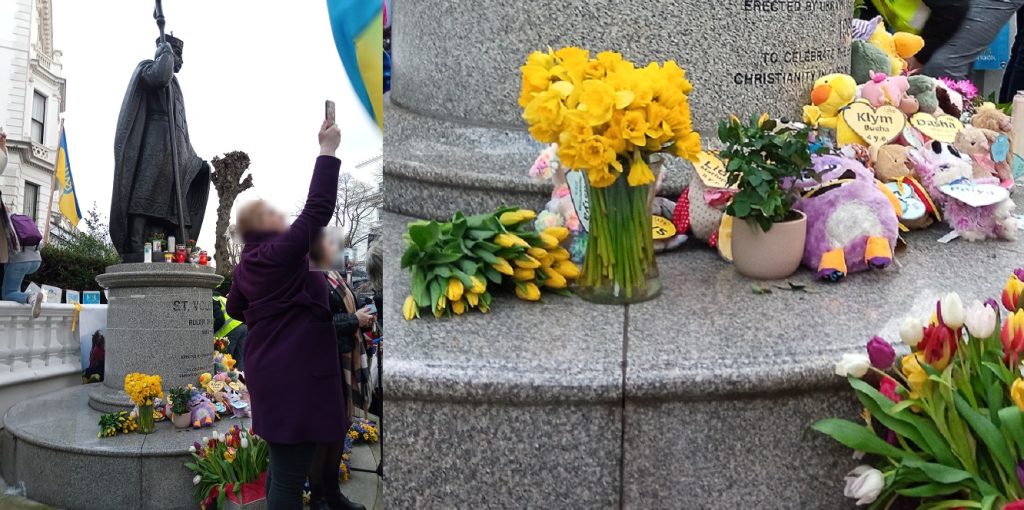 Following prayer and remembrance at the St Volodymyr Statue, St Mary's Ukrainian School choir led the procession in song to rally outside the Embassy of the Russian Federation.
Actress, singer, and BBC World Service consultant Sandy Walsh performed 'Children of Wars' with the St Mary's choir.
She first performed the song for a Save the Children fundraiser held at the Crazy Coqs in Soho, London in July.
One speaker linked the current violence to the historic occupation of Ukraine by the USSR.
She said: "For generations they have been torturing the people of Ukraine with hunger, artificial famine, they have been putting them in gulags and prisons, starving and torturing them to death.
"Now it is happening again."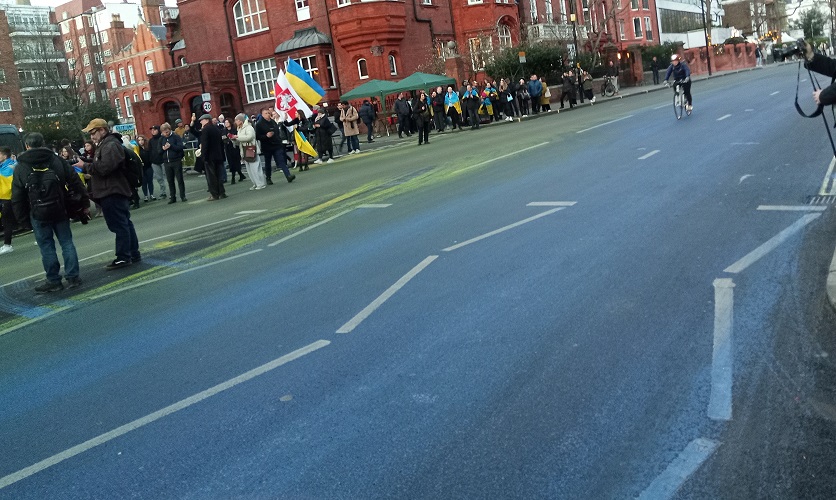 Attendees spread across Bayswater Road, which was still marked with yellow and blue after the British activist group, Led by Donkeys, painted it the day before.
Featured image: Asher Gibson