Following this week's Love Island final featuring Jack and Dani's victory, questions about the nature of reality TV have come into focus.
Critics claim the ITV2 show normalises emotional abuse within a relationship and can lead to insecurity and mental health problems.
It has also been suggested the programme promotes the view that women are to be collected and won as if a prize.
So it just harmless fun or does a darker side lie behind the cameras?
We took to the streets of Wimbledon to ask is reality television humane?

Yes 26%     No 63%   Don't know 11%
Kasia Binkowska, a flower shop worker originally from Poland, likened the contestants to "animals in a zoo".
Averse to the entire concept of reality television herself, she was concerned about the dehumanisation of people on the show like Jack and Dani.
Ms Binkowska was upset that so many people continued to watch the show despite the allegations of mental manipulation.  She believed it was contestants' choice to put themselves through the emotional wringer of appearing on the show.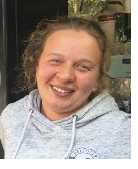 CONCERN: Kasia
Pensioner Julie Handslip, from Wimbledon, adored the show. She said she watched it 'every night' and dismissed suggestions Love Island was a zoological form of psychological torture but rather show that was "true to life."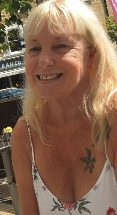 FAN: Julie
Another Love Island fan Sarah, 27, conceded the show did make "good entertainment". 
Demi Dockrell, a 23 year old retail-worker, stated that the conditions within reality television programs can have negative effects on their contestants, saying "producers want views and the public want fights."
With a staggering 3.6 million people having watched the Love Island final on Monday, Demi referenced the public's desire for drama as entertainment.
But what are some of the consequences of trying to satisfy public demand?
Most members of the public highlighted the issue of appearance as a big problem in reality TV. With criticism of plastic surgery advertisements shown in the breaks of Love Island, it was unsurprising that Demi felt constants were are under pressure to "look a certain way."
Many also commented on the treatment members get after being on reality TV. With Ellie Robbins, 18, stating problems can be worse once contestants leave the shows.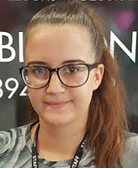 PROBLEMS: Ellie
Becca Hill, a 31-year-old retail worker in Debenhams, went against the majority view by saying that the contestants placed themselves in the intense situations within the show and should expect situations of that nature.
Referring to scenes where contestant Dani Dyer got upset over over watching a video of her fellow contestant and boyfriend  Jack Fincham, Becca commented:  'It's evil, but you know it's not going to be easy.'
Featured image courtesy: ITV