The Labour Party is grappling with accusations of anti-semitism.
Earlier this year, allegations of  anti-semitism began to surface and this week the conflict within the party has increased.
NEC member Peter Willsman was recorded comparing Jews to 'Trump fanatics', sparking outrage.
Labour MPs Ian Austin and Margaret Hodge are facing disciplinary action after criticising Jeremy Corbyn and what they say is the party's anti-semitic stance.
This came as a result of the push within and outside the party to adopt the international working definition of anti-Semitism in full, as set out by the International Holocaust Remembrance Alliance[IHRA].
To test public opinion we took to the streets of Wimbledon to ask is the Labour Party anti-Semitic?
Yes: 29%        No 47%      Don't know: 24%
Pensioner Carol Jones, 68 from Wimbledon, believes the Labour Party is "not adopting the international definition of anti-semitism" and are "not investigating the claims from within."
As a result, she said "Corbyn is just silent" on these matters which meant the Labour Party was definitely anti-semitic.
Ruby Vaughan, a 23-year-old barista, said "I don't really like Labour anyway." This suggested her belief of Labour's anti-semitism stemmed from her disapproval of the governing of the party.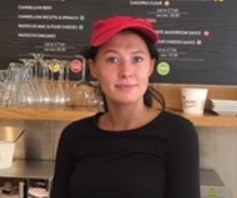 NO FAN: Ruby Vaughan
In a similar case, we asked Monica Paige, a 71-year-old shop assistant, to comment on the recent events. She said: "It makes me angry."
Alexander, an assistant manager, disagreed with the poll yet when questioned about Corbyn's supposedly anti-semitic actions he responded with "maybe as a person, not as a party."
He added "there is always that one person" that has an impact on everyone else.
Kaeir Hughes, 35-year-old business owner, said this was "another game that political parties play to undermine each other" especially as there was "no real truth behind accusations" as no direct actions were taken by the party to announce such a stance.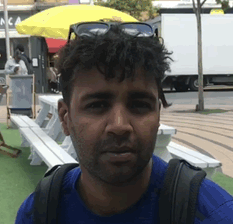 POLITICAL GAME: Kaeir Hughes
Anne Burke, 52, from Wimbledon, said that "until an official statement has been made, Labour is not anti-Semitic" she continued to explain how it was "all the haters shining light at the wrong things."
Anne suggested the recent interest in identifying anti-semitism was an impact of "Trump coming to power and granting Israel rights and privileges."
Some examples suggested by Anne was the moving of the U.S. embassy to Jerusalem and the billions of dollars used for aid as a diplomatic backing to Israel even though this was not seen in previous American leaders.
Featured image courtesy of Andy Miah via Flickr