Four identical sibling cats at a Battersea animal shelter have caused mayhem as staff can't tell them apart.
Quadruplet kittens BamBam, Dino, Fred and Barney were all brought in together to Battersea Dogs & Cats Home after their owner could no longer take care of them.
At just five months old, however, the four highly energetic domestic short-hair cats have been causing chaos by confusing staff.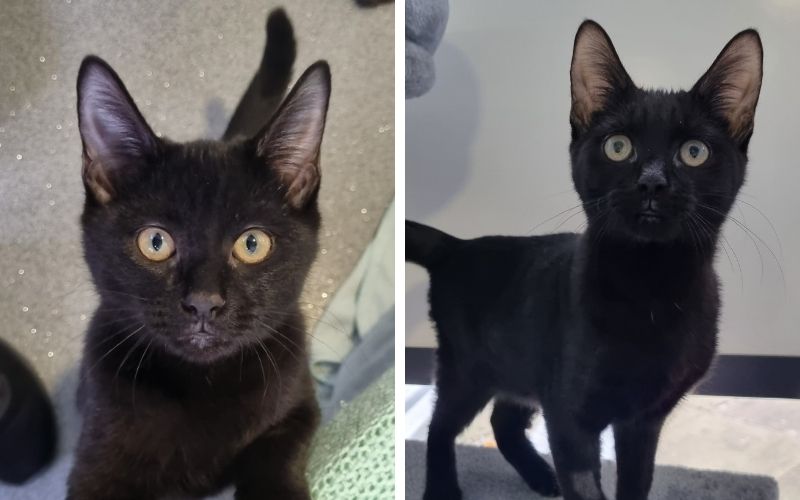 Lindsey Quinlan, the Head of Catteries at Battersea, said: "With these four black kittens it has been very hard to tell them apart.
"We need to know who is who, though, so we can make sure they're getting the right food or treatments for their individual needs.
"To do this, we gave them each a different haircut but one of them ended up with a mini reverse mohawk which was rather entertaining.
"They've also been hilarious to watch running around the pen at full speed while chasing their toys, probably picturing themselves as fierce predators in the process!"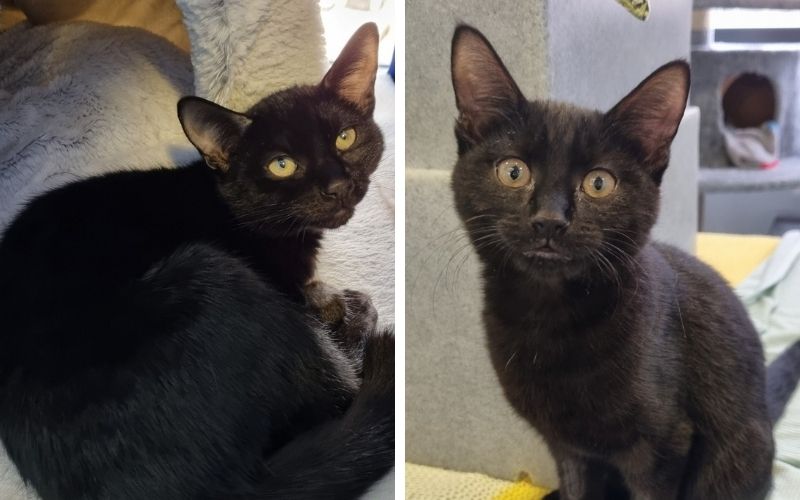 Speaking about what the next steps are for this furry four, a shelter spokesperson added: "We're really pleased to say that all of the kittens have found new homes."
They said that BamBam and Fred, who bonded the most, were homed together and the more independent Dino and Barney found homes individually.
Two years ago in America, Stanislav Zak was similarly fooled by a pair of identical cats.
This April, Battersea are showcasing their Wear Blue for Rescue campaign, where they are asking members of the public to show their support of rescue animals by wearing a special rescue symbol.
They said their aim is to: "help spread the word that 'underdogs' can be 'topcats'!"