Wimbledon's Christmas market returned last Saturday in advance of Merton's shift to Tier 2 regional restrictions from 2nd December.
The Love Wimbledon market will run in The Piazza from 11am to 6pm every Saturday and Sunday from 21st November to 20th December.
Additional late nights will remain open until 7pm on Friday 11th and 18th of December.
Ten stalls are currently serving food products, in line with national restrictions.
Non-food products will be served across 25 stalls following Merton's transition to Tier 2 regional restrictions from 2nd December.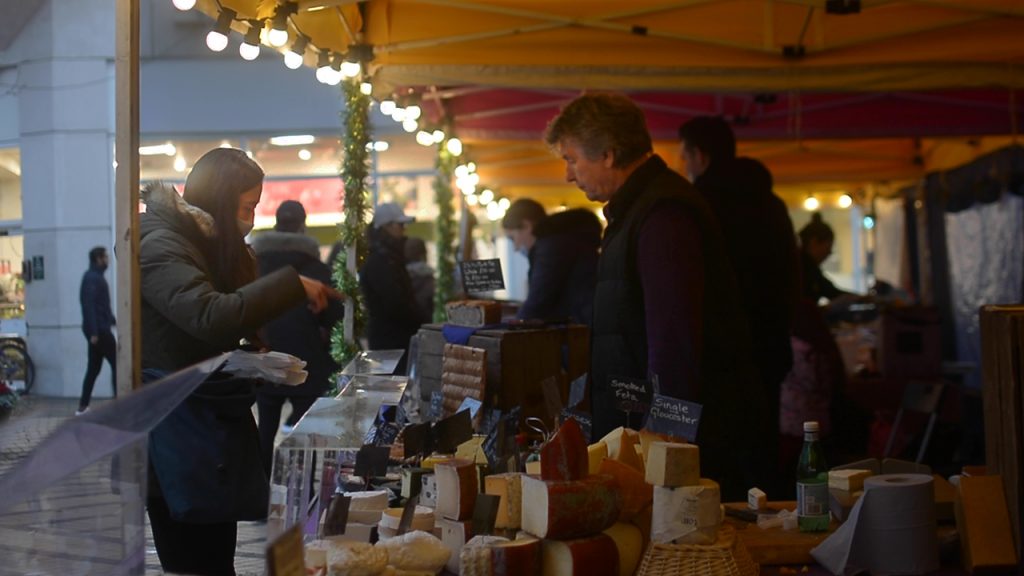 How quickly is coronavirus spreading?
Wimbledon joins other Christmas markets reopening across South West London.
But the number of new infections in London is estimated to be growing by up to 2% a day, despite an improved national outlook this week.
The UK's coronavirus growth rate decreased from between 0% and 2% on 21st November to between -2% and 0% on 27th November, according to data from the Government Office for Science.
This estimates that the number of new infections nationally is now shrinking by between 0% and 2% every day.
UK growth rate change (02/10/2020 – 27/11/2020

)
The national R rate dropped to between 0.9 and 1.0 between 21st and 27th November, the first drop below 1.0 since 14th August.
This means that for every 10 people infected, they will collectively infect between 9 and 10 other people on average.
UK R number change (02/10/2020 – 27/11/2020

)
However, London's growth rate is between 0% and 2% as of 27th November, meaning the number of new infections in the capital is estimated to be growing between up to 2% each day.
And a R number between 1.0 and 1.1 in London means on average every 10 people infected will collectively infect between 10 and 11 other people.
R number estimate by NHS England Region (27/10/2020

)
Daily cases in Merton peaked at 70 on 16th November, according to the latest complete figures.
Merton cases by specimen date (01/09/2020 – 21/11/2020

)
Will Christmas markets be as busy this year?
London's higher infection rate may affect footfall to this year's Christmas markets.
Of the 62 responses to a Twitter poll addressed to Londoners, 59.7% said they were less likely to go to a Christmas market this year.
However, Tier 2 restrictions do allow for businesses, including outdoor markets, to continue to operate in a COVID-secure manner.
Love Wimbledon CEO Helen Clark Bell told South West Londoner: "Customers can feel confident they can enjoy Christmas shopping and some festivities locally.
"We are hopeful that people will understand the importance of supporting local businesses in the lead up to Christmas."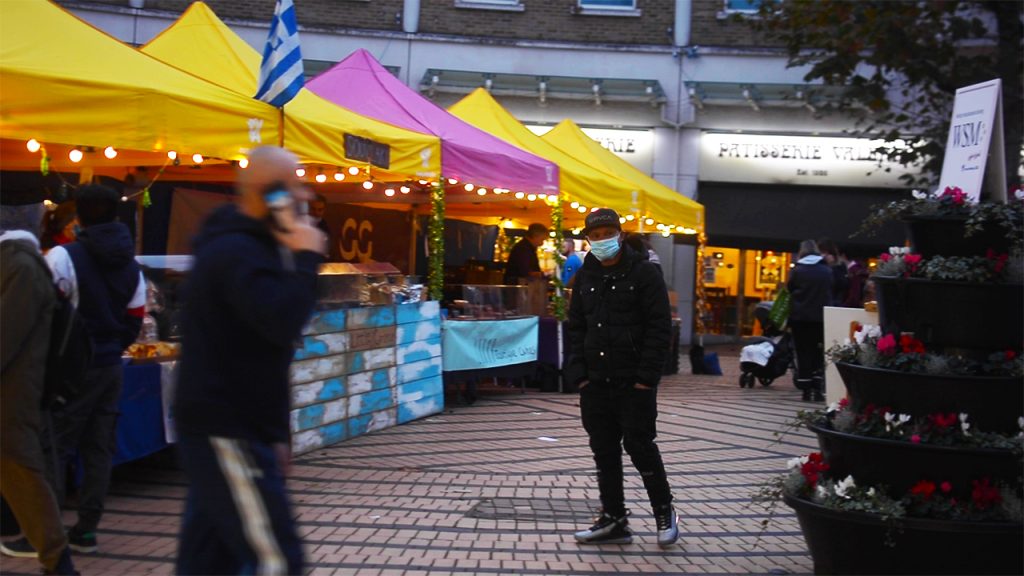 With 16.1% of poll responses saying they are more likely to go to a Christmas market this year, traders can expect some support from residents.
And the erection of a Christmas tree in front of Wimbledon station was well received on social media this week.
One Instagram user wrote: "Finally some sparkle this year."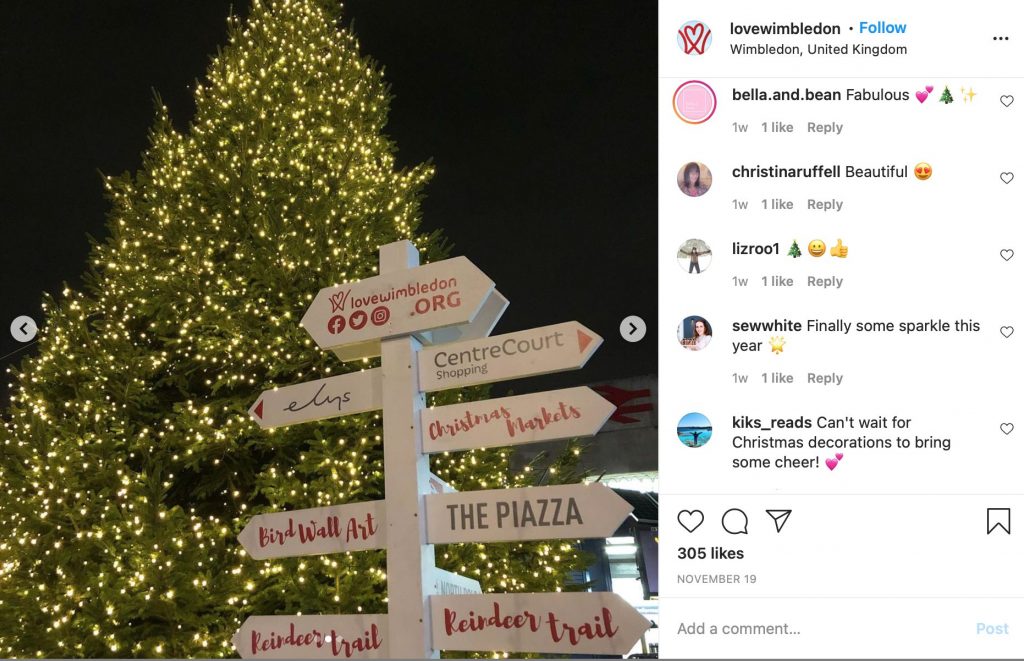 What is the outlook for London's Christmas markets?
South West Londoner visited Wimbledon's Christmas market on 22nd November to learn more about the importance of the market for traders, and the protections in place for customers.
Those attending Christmas markets should follow local restriction guidelines, available to read here.
Londoners can test their knowledge of Tier 2 local restriction guidelines using the quiz below.
Image credits: Toby Fisher