The Queen confirmed this week that an in/out EU referendum will take place by the end of 2017, as promised by the new Conservative government.
The legislation is being fast-tracked which means the British public could be given a chance to have their say on whether to exit the EU as early as summer 2016.
We took to the streets of Wimbledon to find out how the people of South West London will vote in the referendum.
Should the UK remain a member of the EU?
Gianni Rexhepi, 34, a restaurant manager from Wimbledon who is half Italian and half Albanian said it would be a mistake to leave the EU, as foreign talent would be lost.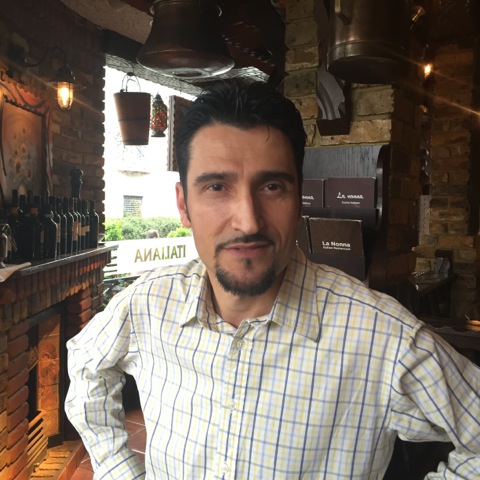 GIANNI REXHEPI: Worried hospitality industry would suffer
Mr Rexhepi said: "Of course we should stay in Europe or industry here will suffer. I've lived in Wimbledon for 17 years; I work really hard, usually 60 hours a week, which is more than most British people.
"They just aren't prepared to work as hard or do the jobs we do like in hospitality and construction. British people don't like doing the dirty jobs and they are lazy."
Retired former journalist, Joseph Robinson, 62, also from Wimbledon, said he wants the country to stay part of the EU but he doesn't trust the British public to make the right decision.
He said: "The Brits don't like people telling them what to do and a lot of them want out. People don't even know the benefits it brings and the rise of UKIP worries me.
"I'm left of centre, like my parents, but luckily I also do know what I'm voting about. I cannot see a single advantage for us to be out of the EU."
Many of those asked listed travel and trade benefits as some of the advantages of staying in the EU, such as Hammersmith resident Natasha Cox, 35, an assistant manager in retail.
"It's really easy to travel around Europe now and we don't need visas. I'd be worried about what would happen if we left," she said.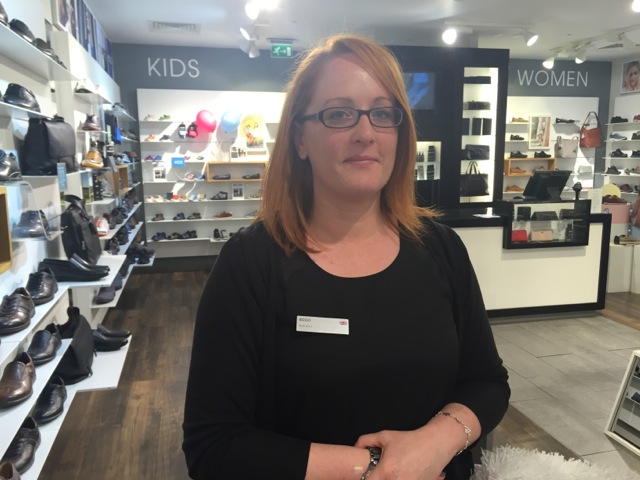 NATASHA COX: Would miss the ease of travelling abroad
However not all people asked were happy to remain in the EU, such as Tony Groves, 67, a retired postman from Wales who said that despite voting yes in the 1975 referendum, he will vote no in the next poll.
"I voted to stay in the 70s and I got conned rotten,"  said Mr Groves.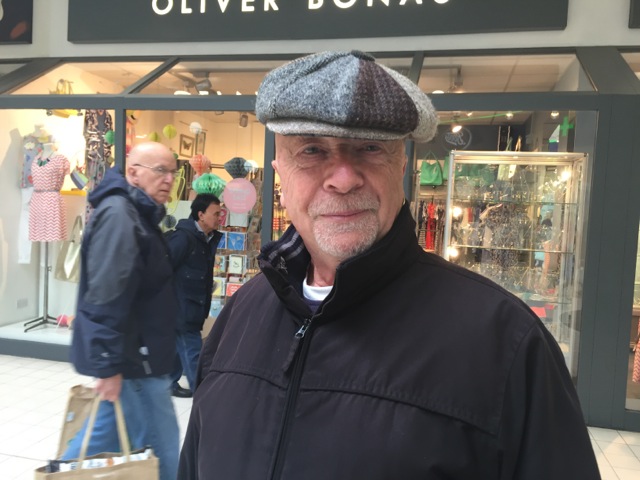 TONY GROVES: Thinks Britain's EU membership is a con
"I believe that we can take control of a lot more of our laws. If I'm going to be shafted I want to be shafted by my own."
Electrician, Bryan Izzard, 55, from Balham also wants to exit the EU and said that politicians have so far failed to explain the reimbursements EU membership brings.
"No one has explained the benefits of staying to us and we don't even get much money from Europe," said Mr Izzard. "I will 100% be voting to leave the EU."
Picture courtesy of Celso FLORES, with thanks