Sometimes it only takes one moment to achieve your wildest ambitions, Angela Hunter had that moment when she first stepped into Edinburgh College of Art and realised her dream of becoming a sculptor.
Angela's moment came in 1995 when, at the age of 44, she finally knew she wanted to become a sculptor – and a mighty good one.
SW Londoner interviewed her ahead of her Exhibiton of Animal Sculpture at Stafford Gallery in Wimbledon.
"When I first got my hands on clay, I knew that's what I wanted to do," Angela said with absolute certainty.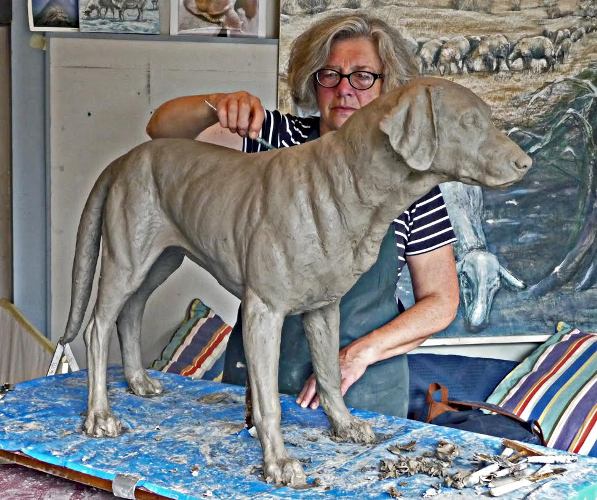 Angela was born in Galashiels, Scotland and spent her childhood in Malta where her father was stationed with the army.
She had already created a portfolio of sculpture drawings by the age of 13 when she registered at Galashiels's school on her return to Scotland.
She left the school to pursue her A-Levels at night school and later on did private commissions of drawings and paintings whilst also working as a photographic assistant.
Her life changed forever when her daughter went to college interviews and inspired Angela to pursue her passion and get a degree.
She joined in the same year as her daughter  – 'she gave me permission!' she joked.
She gained a degree in Sculpture and her new career took off.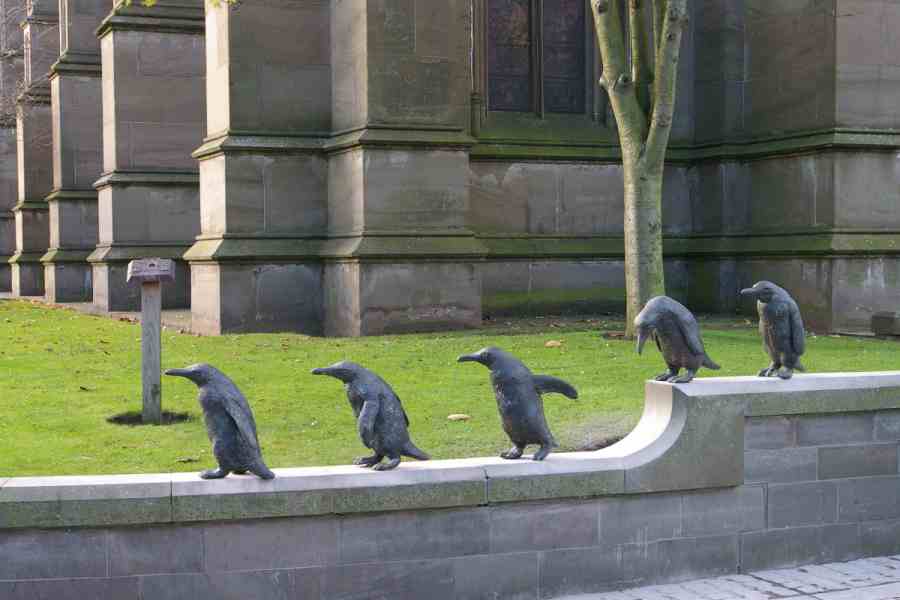 "Someone from Dundee, who came to the degree show at college, phoned me out of the blue and asked me to make a sculpture for the City," she said,
"I couldn't believe it! I was thrilled to bits because it was an amazing opportunity.
"At first, I thought he called the wrong person. I didn't expect a career in sculpture after college at that age."
Angela's very first sculpture commission was when she designed her famous bronze penguins that march along the old church wall at the Overgate Centre.
"Getting that first commission was tough but the Dundee people have really loved it," she said.
The bronze birds are a huge success and are now used as a rendezvous point, people tell each other to 'meet by the penguins'.
Her favourite piece came later as the 63-year-old created the Turnebull monument which depicted a massive and fearless man grabbing a wild white bull by the horns.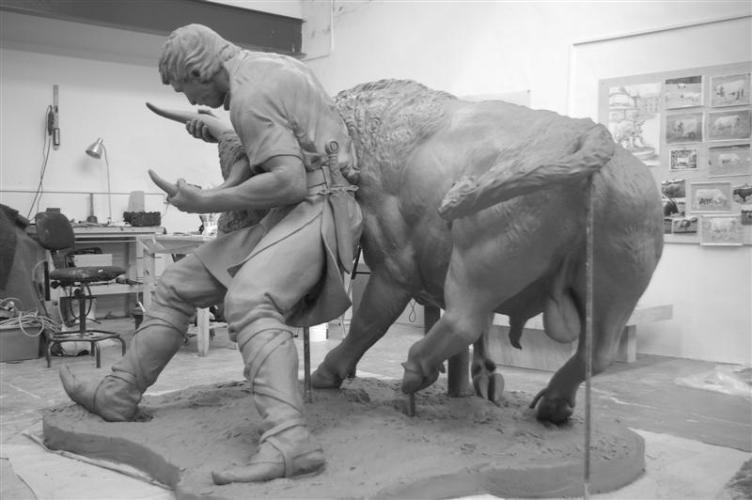 That man was legendary William de Rule who saved his friend and hunting companion King Robert the Bruce, who was being attacked by the animal, by twisting the bull's neck in mid charge with his bare hands.
"I had to imagine what happened in that moment. The really difficult part was the animal's twist so I watched many rodeo films to study the bull's movement and many rugby matches to understand the man's moves.
"I needed to make sure it could hold two tons of clay, so it took a bit of mathematics, which I am not good at.
"I think it was successful but I was lucky in a way because when I had doubts regarding the bull's anatomy I would just look at cattle nearby."
Angela's preferred medium is bronze, making small works in wax and larger pieces in plaster or clay for casting in either bronze or bronze resin.
Most of her work depicts animals in a moving position and it comes as no surprise as she has always had an affinity towards wildlife.
The Hunter household has collected a menagerie of stray animals in the past, including a crow, numerous hedgehogs as well as frogs who mysterious appear in the garden.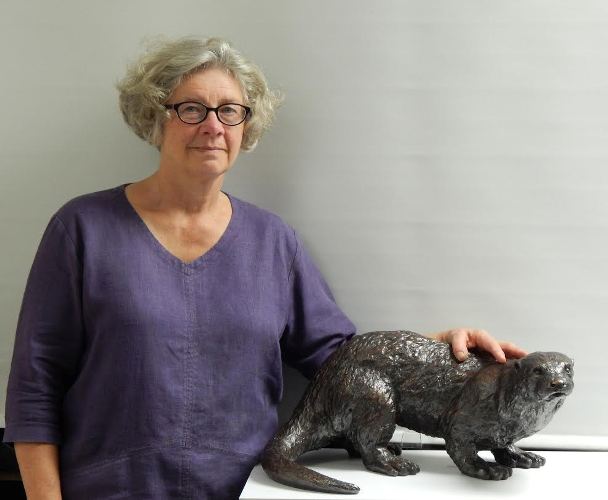 She is fascinated by the animals' movements and usually tries to capture just one moment of that motion and attitude.
She believes there is no excitement in the static compared to a move that gets frozen in time.
Angela has created a few human sculptures but she prefers designing animals as they are harder to put together and she enjoys the challenge of crafting their strong structure.
It has been 19 years since that defining moment and now Angela is married with two grown-up daughters, four awards and nine commissions.
She said: "Sculpture is an exciting thing to do, it shouldn't be serious. There is a place for humour in sculpture as it can really cheer you up."
Pictures courtesy of Angela Hunter, with thanks