From chocolate eggs to lamb roast dinners, Easter is an indulgent time of year. So treat yourself with a twist this bank holiday with our alternative hot cross buns.
This year we have re-vamped the Easter staple, so celebrate the end of Lent in style by trying something different.
Hot cross bun bread and butter pudding
Waste not, want not this Easter with Farmdrop's twist on the classic bread and butter pudding.
Making the traditional Easter snack into an egg-cellent dessert sensation is easy with this simple recipe.
Whisk together sugar, egg yolks and whole eggs
In a pan, bring cream, milk and vanilla essence to a simmer, take off the heat and whisk firmly into the egg mix
Butter your buns, place overlapping in a dish. Pour over custard, leave for 40 minutes in the fridge
Sprinkle with sugar then bake in the oven for 35 minutes on 180°C.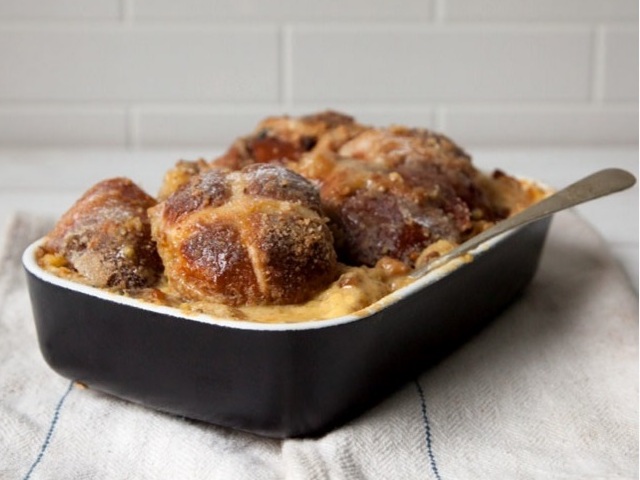 BUNDERFUL: A delicious centrepiece for an Easter feast © Farmdrop 
Lizzie, Farmdrop's in-house chef said: "Easter is a time to unite families and bring people together, and food plays such a crucial role.
"These delicious recipes represent that hearty British palette that we know and love this time of year, using ingredients direct from the best local farmers and producers whilst supporting them at the same time."
Raw unbaked hot cross bun 
For a guilt-free Easter treat, these raw hot cross buns from the egg-sperts at The Groovy Food Company and Mr Pempy's are perfect.
The recipe makes 15 small buns, enough for all the family.
In a blender, mix oats, coconut flour, ground almonds and spices to produce a fine powder
Then mix in dates till broken down to give a fine crumby texture
Add water and maple syrup and mix until a dough is formed
By hand mix in cranberries to the dough until evenly distributed
Form the buns and glaze the surface with a small amount of maple syrup.
For the icing:
Mix all of the ingredients in a blender until a creamy mixture is formed
Pipe on the cross or any other decoration.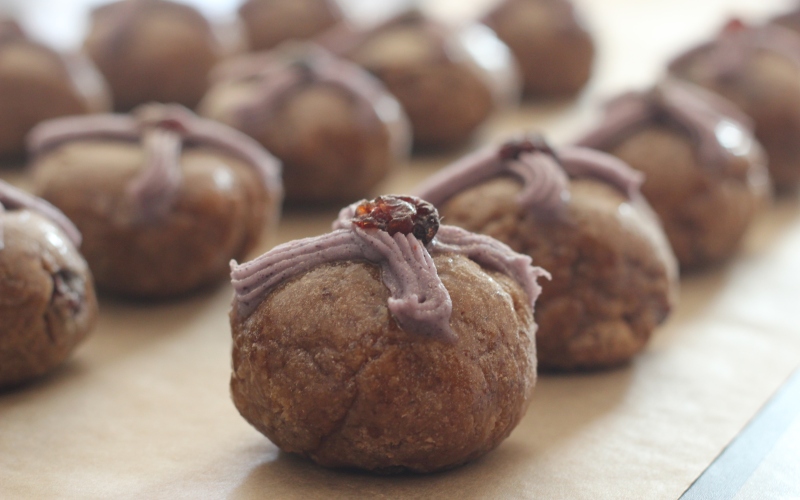 RAWESOME: A healthy alternative © The Groovy Food Company 
Easter Bunny
For a real change, wow your guests with this eggs-tra special South African street-food concept from Bunnychow.
Their Easter Bunny is a hollowed-out, freshly-baked, soft, mini brioche filled with a dark chocolate ganache and topped with green tea bread crumbs.
Great for those who don't like currants.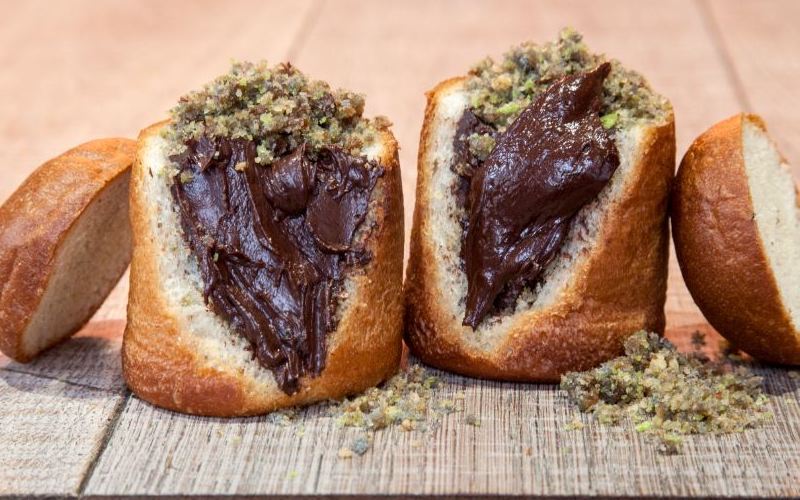 BUNNY-LICIOUS: A real treat © Bunnychow 
Featured image courtesy of The Groovy Food Company, with thanks