From care home visits to community classes, The Ukulele Project has donated more than 300 ukuleles across London to schools, community groups and libraries since its inception in 2019.
One day, it hopes to host a Ukulele Proms at the Albert Hall and to have ukuleles in every library in London.
The Ukulele Project, which began as The London Ukulele Project, was founded in 2018 by music teacher Tara Maysey, 42, who lives in Ham, Richmond with her husband and son.
The non-profit organisation, which now has projects in the East Midlands, South East, Scotland, and Wales, aims to tackle loneliness and promote well-being through music and the ukulele with community classes, events, collaborations, and schemes.
One such scheme is the project's library scheme.
You can now borrow a ukulele from your local Richmond library simply by requesting one at the counter with your library card.
The organisation uses any profits to donate ukuleles to schools, community groups and libraries.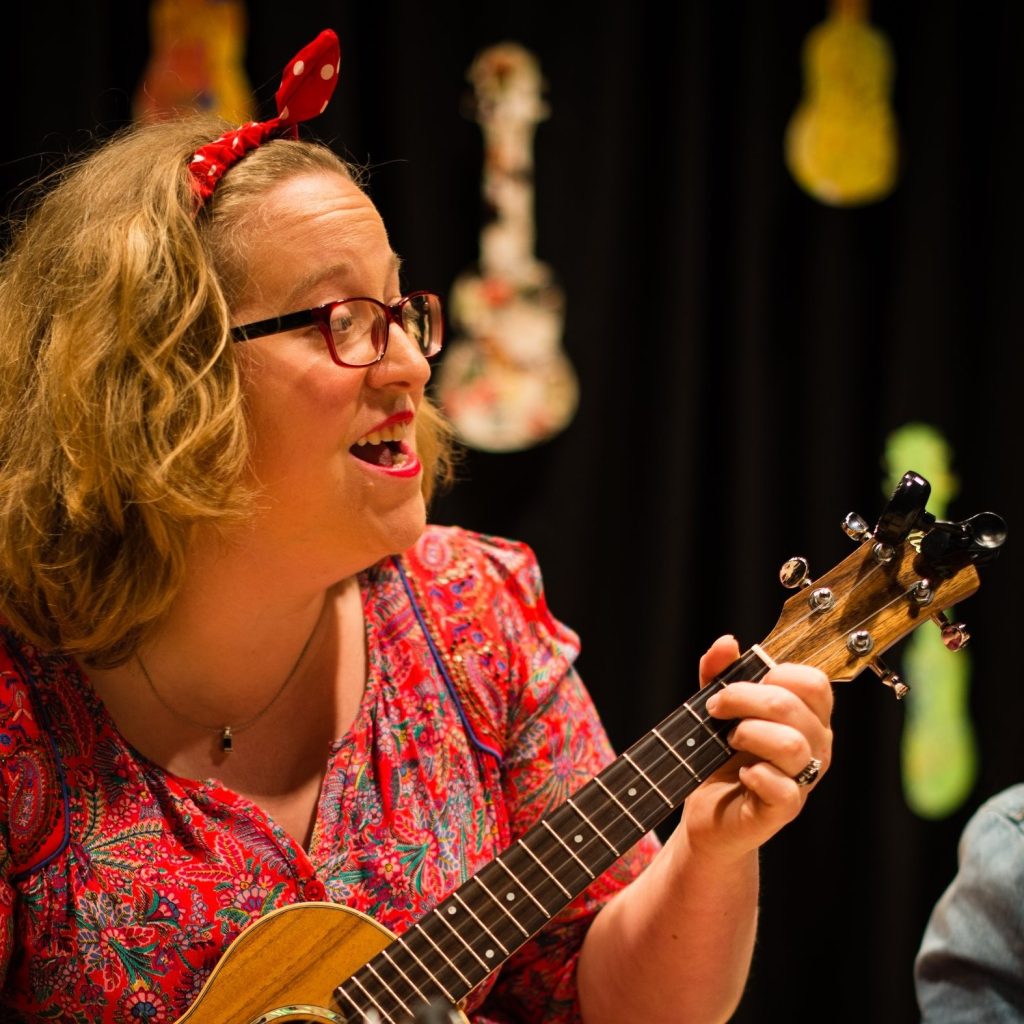 Why the ukulele?
Maysey explained: "The ukulele has an appeal to children because it is small, and they tend to be quite colourful.
"Then I think the adults also have this surprise that it is so accessible."
Maysey's own ukulele journey began when her husband gifted her the instrument on their wood wedding anniversary in 2012.
Shortly after, she joined a beginners group, which she says became a community group.
She added: "I was amazed how quickly friendships were made, not just by me but also within the group. It was so nice to see, and it was totally intergenerational.
"There were people from all different backgrounds.
"The fact it is portable and relatively easy to learn makes the ukulele a brilliant tool for connection.
"That is what music is, it's much more than just learning music. And that is what makes me so sad when there are cuts, and it is the thing to go when we are in a cost of living crisis."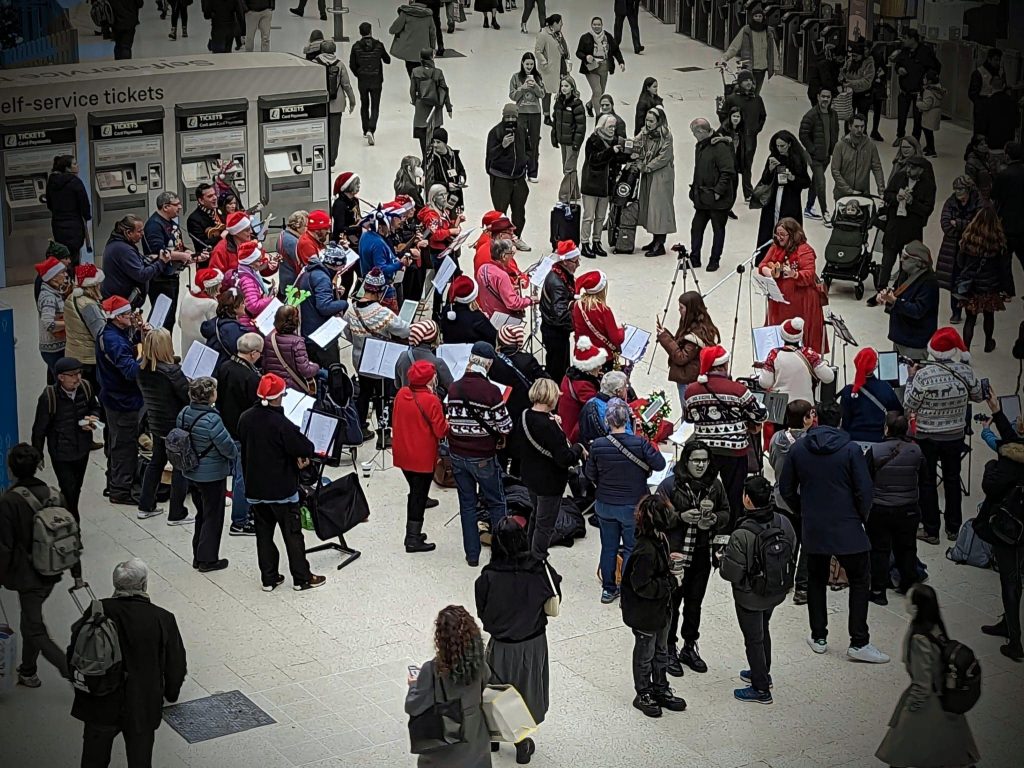 Following Maysey's introduction to the ukulele, she quickly began teaching the instrument herself.
While she already played guitar and sang, it was the ukulele she really believed could make a real difference.
After one of her students recommended her to Age UK Richmond, Maysey began teaching a group for them.
She said: "It was the Age UK classes that really inspired the project, because immediately, people were going for coffee afterwards. I think after that first session, 100% of the group said they felt less isolated."
As well as working with people later in life, The Ukulele Project works within schools to reach younger children.
Maysey hopes if the children have positive experiences with the ukulele, they are more likely to participate in similar activities when they are older.
According to the Campaign to End Loneliness, those aged 16-29 are more than twice as likely to report feeling lonely often or always than those over 70 (9.7% versus 3.7%).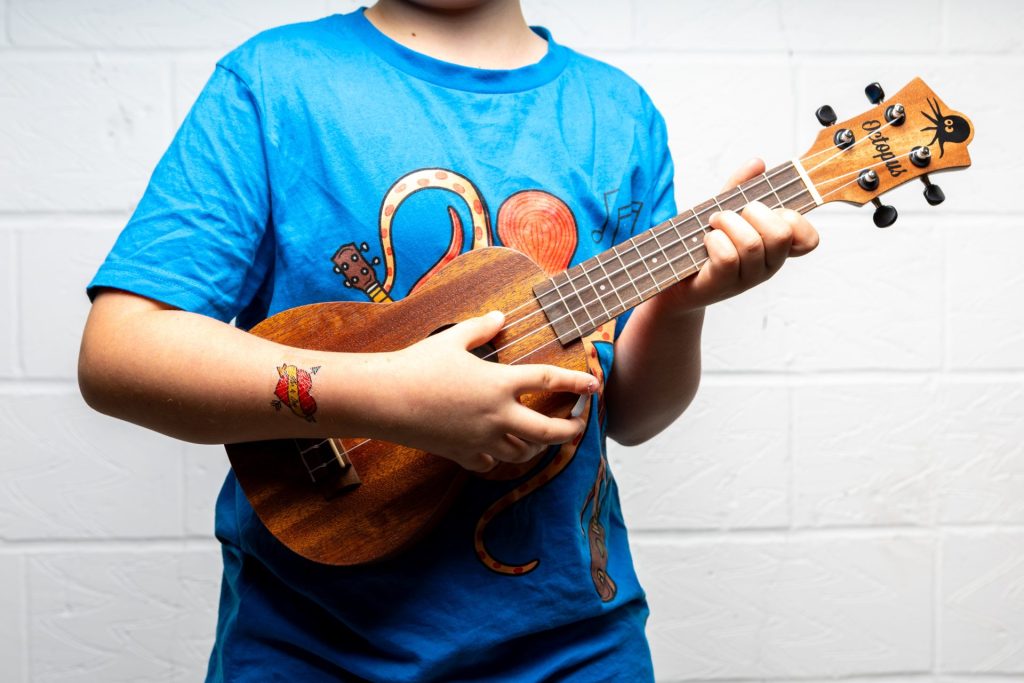 Similarly, Maysey claimed introducing the ukulele through the library scheme has also had a positive domino effect.
She said: "A lady loaned a ukulele and then she decided she loved it, so she went and got her own, which has had an impact on local music shops."
However, apart from the National Lottery grant Maysey received at the beginning of the project, funding has been sparse.
She spends a lot of time applying for grants, but has, however, recently been able to employ her first London teacher to run classes in Walthamstow, where the organisation now works with Waltham Forest Age UK.
How you can support the project
While the project actively welcomes ukulele donations, Maysey also endeavours to find more ukulele teachers to get involved and to reach more school teaching staff with teaching resources and workshops.
You can make a donation through the project's website, which will give you access to teaching and playing resources.
However, people can support the project in several ways that are not financial, for example by subscribing to its YouTube channel. 
Maysey added: "I think what people don't realise is, if they help us in that respect, by getting our numbers up, we can then we are much more likely to get support from ukulele brands."
You can also volunteer to help with restringing ukuleles, marketing, or administration such as book keeping and helping to find teachers. 
Thinking of trying the ukulele?
The project has a directory on its website where you can enter your postcode to find your nearest ukulele group.
If you are in Richmond and over 65, contact Age UK Richmond with interest because if there is demand, they will run another beginners course. 
For now though, the project is taking things one ukulele at a time.
Featured Image: All of the Ukulele Projects' founders / Credit: Peter's Photography Gallery