Hampton Court Palace is displaying the lavish period costumes from the multi Oscar-nominated film The Favourite in the very rooms not only some of the scenes were filmed in but that Queen Anne herself resided.
Visitors will be able to get up close to the costumes worn in the film by Olivia Coleman, Emma Stone and Rachel Weisz and will learn about how the dresses were created by three-time Oscar winning costume designer Sandy Powell, and the historic context behind them.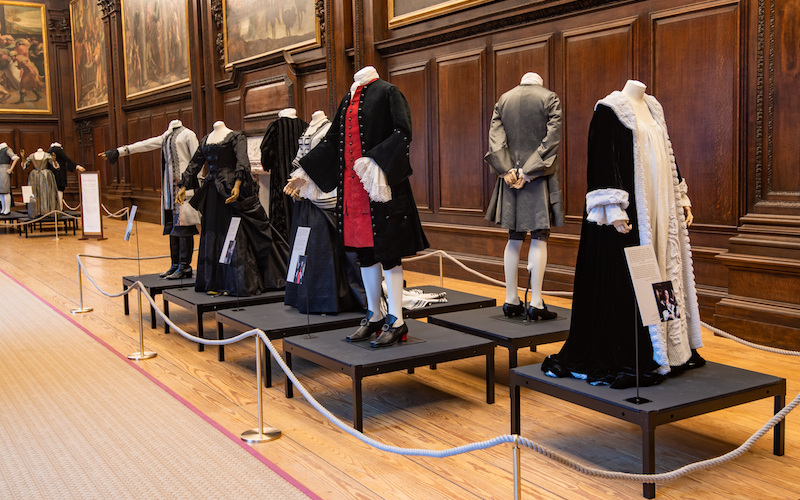 LAVISH: The costumes will be on display until March.
Scenes from the movie were filmed in Hampton Court's kitchens, Fountain Court and Cartoon Gallery, where the costumes are on display, and visitors can explore these rooms as well as the Queen's Drawing Room, which was redecorated under Queen Anne's orders.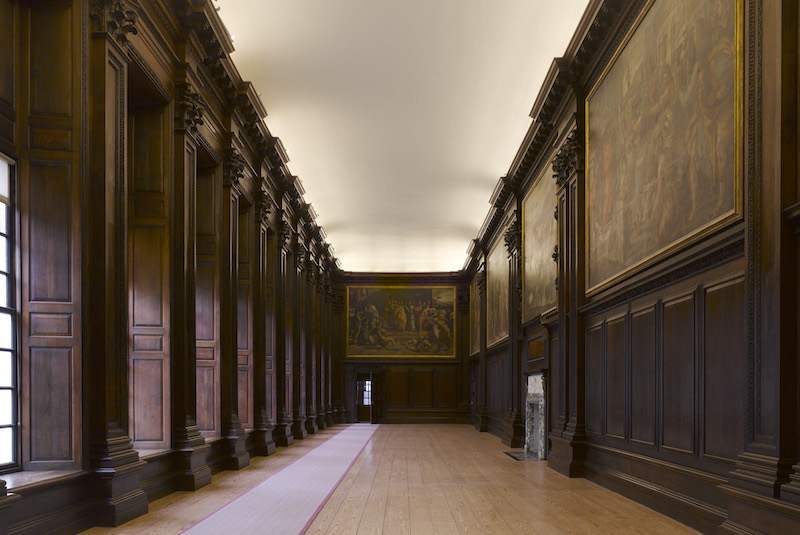 HISTORIC: The costumes are displayed in the Cartoon Gallery, which was used as a location in the film.
The costumes will be on display from 17 January-10 March and The Favourite is in cinemas now.
All images © SWNS / Historic Royal Palaces.