Meeting Sir Richard Branson was always a distant dream, but after a four-year campaign including a World Record, the founder of Sapphira's Showgirls has high hopes for her business.
What began as a form of escape from her corporate job at Fox Interactive Media, Priscilla Silcock soon reinvented herself under the stage name Sapphira.
With her new persona the 39-year-old set up her dance group Sapphira's Showgirls where she has since taught 15,000 dancers.
The Australian, who had always been an admirer of Branson's work and entrepreneurial expertise, soon began a campaign to meet him with a song entitled My Heart Belongs To Branson – which led to a response from the Virgin entrepreneur two days later.
Priscilla said: "How did that ever happen? I've managed to stand out above all of the people.
"He must have quite senior business meetings, government ministers he has to talk to and in the midst of all the noise I've managed to do something right."
After years of publicity stunts, including the fastest burlesque glove peel in 21.02 seconds, Priscilla finally met her idol at the #VirginDisruptors conference in London on October 3 – where she presented him with her photobook and Guinness World Record Certificate.
She said: "I felt like 250 people needed to be in that photo because it has taken that many people to get to that point.
"It looks like it was just a quick photo but actually it's been a huge amount of everybody just getting swept up in it.
"At this talk, he said achieving the impossible really motivates him, and I felt that was interesting because to me he felt like my mission impossible and now I've achieved it."
After overcoming a bipolar manic episode 15 years ago, the need to speak out about mental health issues is another cause that keeps Priscilla fighting.
Priscilla said: "There was a very dark moment there and all the way through it I just kept telling myself, I will come back from this.
"I think speaking out about it helps me get through that hardship, and also I hope it might help someone else who was at the bottom of it like I was.
"But there is hope, and you should never label yourself, because at that point I was thinking this is going to mean I can't achieve my dreams because I will always be stuck with this mental illness tag."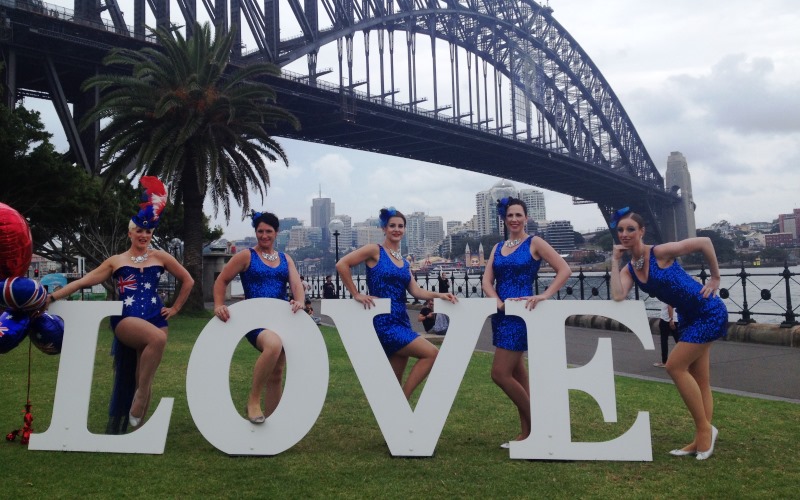 With Priscilla's new venture being given the green light, the Ibiza Burlesque Festival 2017 has already gained the interest of performers across the globe and will also see the dancer launch her debut album Mistress.
Priscilla said: "I think there is a gap in the market and people are very excited about the idea of a festival in Ibiza.
"To even get cast and to even be featured in Ibiza is a very high standard they work very hard with the best dancers and the best teams to create their event.
"I feel like there is a real opportunity to do something very creative and produce it in a way that will be very different."
Alongside trying to raise £10,000 to expand her business from Melbourne to London, Ibiza, and Spain, Priscilla is a businesswoman who has set her goals for the future.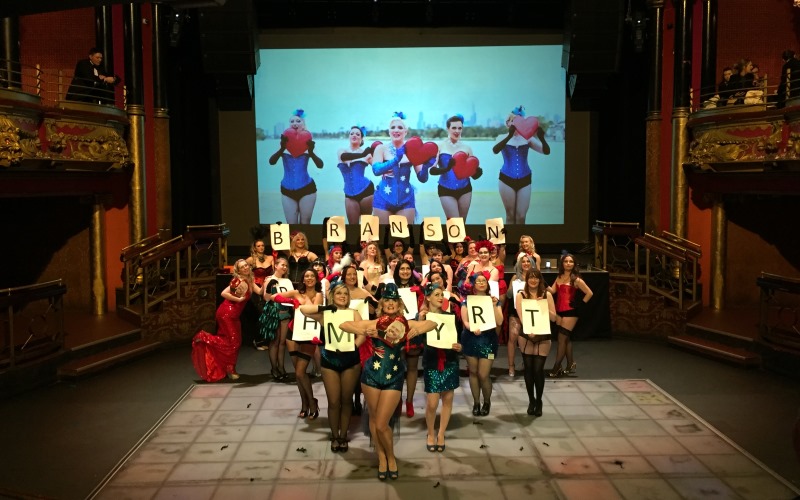 She said: "I'd very much love to see the ten years I've been putting into my music and song writing pay off, so having a no. 1 hit would be fantastic.
"Embracing all of your fear and seeking to go to the impossible is something we should be doing.
"It is a little bit scary because often you're doing things no one else has done before, especially if you're changing an industry or even forging a name to a burlesque dance group that no one's ever heard of.
"Giving people the license to succeed as well as fail is the key to entrepreneurship."