As I make my way to a stranger's house for dinner, I'm not sure whether the growling I can hear is hunger or fear.
I'm not a fussy eater by any stretch of the imagination, but I'm infinitely more selective with my choice of dining companions.
So it's with a sinking feeling in my stomach that I've booked myself a dinner through VizEat, a site which bills itself as a social dining experience and is currently rolling out across London.
It's a simple enough recipe, enter your postcode, scroll through the host profiles, and choose a menu – a few clicks later, you've requested a home-cooked meal in someone's home.
VizEat began in France in 2014, and the prospect of voluntarily spending hours in the company of strangers – and paying for the privilege – does seem distinctly continental to me.
I can't help wondering whether VizEat has bitten off more than it can chew with its aims for the London market and notoriously reserved Brits, so I decide to see if I can stomach the social experiment.
My host is Greek culinary goddess Elina Panou, 30, who has been living in London for four years.
For Elina cooking has always been a social experience, having learned from her mother growing up.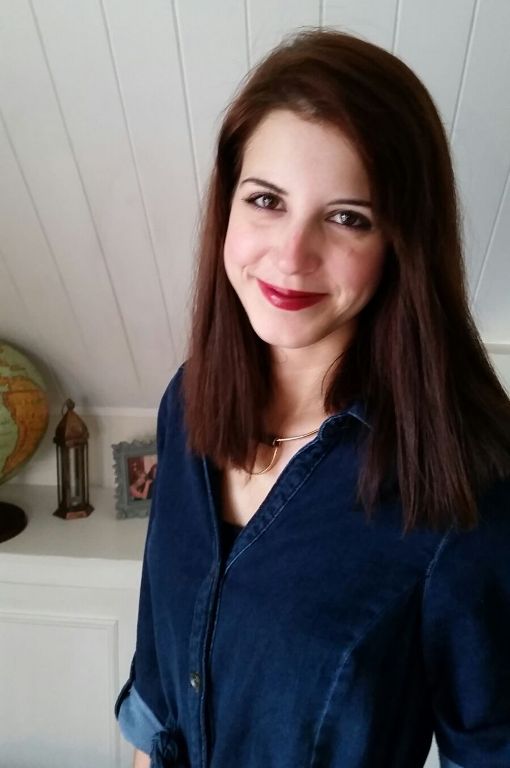 CULINARY GODDESS: Elina shows off her skills
Nowadays, she often has friends congregating around her Wandsworth dinner table and is happy to share her kitchen with the wider world – she's even applied to go on Come Dine With Me.
She told me cooking Greek food is a comfort while she's away from her family, whether she's feeding fellow expats or British friends.
Her menu is a hearty feast of simple, classic Greek cuisine, an antipasti spread to start followed by a slow-cooked beef stew served over pasta for the main.
"This is the classic Sunday dish from my part of Greece," Elina explained.
When it's time for dessert, she whips out a huge jar of Marmalatha Kythoni, a kind of quince and apple marmalade.
"This is like our equivalent of Marmite – you either love it or hate it!" she said as she grinned.
Elina's aunt made the jam and presents her with a jar to take back to England every time she visits.
Elina doesn't have the heart to tell her she falls into the latter category in the Marmite test.
Undeterred by Elina's ominous introduction of the quince jelly, I dig in – and it's not half bad.
But is there an appetite for this in London, a city whose inhabitants see it as part of the daily grind to avoid people they don't know?
Jean-Michel Petit, one of the company's co-founders, points out that Parisians are also stereotypically a touch aloof.
He emphasises that unlike Airbnb, which is primarily a lower-cost alternative to hotel rooms, the goal isn't to compete with restaurants by offering cheap meals but to provide a culinary setting where people can meet and bond.
"The original social network is not Facebook or Twitter – it's sitting around the table together," Jean-Michel tells me.
The sharing economy is growing, with estimates that Airbnb doubled its room bookings to 80 million nights in 2015.
Even aside from uncertainty over sub-letting and taxation regulations in different countries, concerns about the safety of staying with strangers haven't been detrimental to the company's growth.
In terms of food safety, Jean-Michel concedes that their quality control can never be 100% foolproof.
He adds: "There is much less risk of food poisoning than in a restaurant for one obvious reason – the host is eating the same food as you."
Not completely reassuring, but hugging a toilet together could be an equally effective bonding experience.
Jean-Michel tells me that in a city as diverse as London, VizEat can connect you to someone who can give you an authentic taste of another culture.
For that I have to award Elina full points – I mean, how often do you get to try a fruit compote made by someone's Greek aunt and smuggled into the country in a suitcase?
But will people willingly pay £20 or more when there's no guarantee of the quality of the food – or the company.
Jean-Michel insists the aim isn't to be cheap as chips, but can the concept work if guests have the feeling that hosts are just bringing home some extra bacon?
VizEat will host a number of events in the capital over the next few months to explain it all to Londoners.
The capital may be a hard nut to crack, but if they can break through the cynical shell, I could foresee the craze catching on.
After all, despite my scepticism, I left Elina's table with an extremely full belly – and a much lighter heart.