A former Battersea youth worker is on the starting blocks of an ultramarathon challenge to run six marathons in seven days through the Nevada desert, beginning on Sunday.
Josie Benson, 44, is tackling the 'Grand to Grand' in the Nevada Desert, only four years after taking up running, to raise £10,000 for a Battersea youth club.
She will battle extreme dry heat and will be running at 3000m above sea level during the six stages that make up the incredible challenge that will see her run through the deserts of Utah and Arizona.
To add to the challenge, 50% of the race will be completed on sand, notoriously difficult terrain, Josie will face rocks, canyons, caves and climbing ropes.
She said: "I am still nervous but very excited – it will be incredibly difficult!
"In the six stages the jungle will be a greenhouse, but the desert is very dry and unforgiving.
"The third day will definitely be the hardest!"
The notorious third day is when competitors must complete 52 miles of the race, leaving camp at 6am and continuing through the night.
To add to the superhuman effort of running two marathons in one day, Josie will be self-supported, carrying her own water, food and clothes.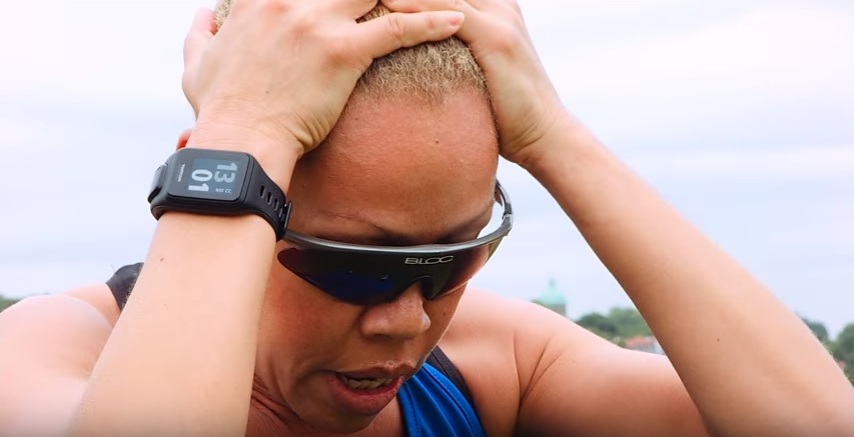 She is embarking on this extraordinary challenge to raise money for Battersea's Devas Youth Club, one of the most popular youth clubs in London.
Josie has the backing by legendary British explorer Sir Ranulph Fiennes.
He said: "Well done Josie for entering this demanding event to support Devas.
"Inspiration and determination are the keys. I wish you all the best."
Josie said people are more aware of the youth club after her previous extraordinary fundraising efforts.
In 2014 she ran 254km over five days through the Amazon jungle, facing 40 degree heat and humidity, plus the threat of leeches and anacondas, to raise her target of £5,000 for the club.
To top it off, Josie was the winning female entrant, but now she will attempt to surpass her previous feat by 20km in her toughest challenge yet.
She said: "I am doing this to inspire young people to go for their dreams and goals, particularly those from Devas.
"I don't want them to have self doubt and think you have to be special and elite to do things like this."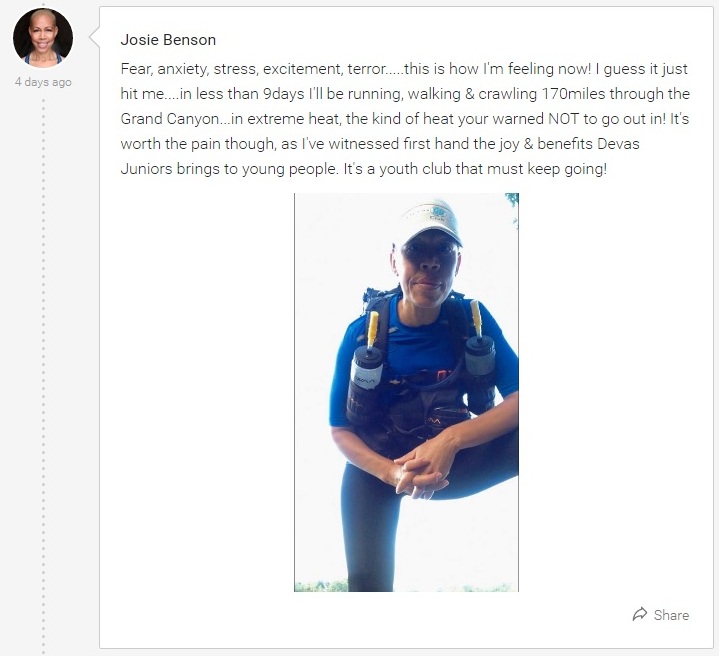 Josie is focusing on raising money for Devas Juniors, an after school club for eight to eleven year olds, which offers a variety of activities such as arts, crafts, sports, and IT.
Devas Juniors relies solely on funding and needs more than it currently receives to be able keep it going more than once a week, which is Josie's aim.
"It is vital to engage children aged 8-11 so that they then become Devas seniors," said Josie. "They can spend the whole of their childhood there.
"There have been lots of community events but the highlight was when Tim Henman came into the club, everyone was captivated and there was a big interest from the community.
"It was a good way of bringing people into the club."
Josie is a theatre performer who has just completed an 11-month stint performing in In The Heights at King's Cross Theatre.
Subsequently, she said preparation for this challenge was much tougher than training for her jungle challenge two years ago due to time limitations.
"I had to do endurance training in the day and then theatre in the evening," she said.
"I've also been doing personal training sessions with my son and going in the sauna to get used to the heat."
Ultra marathons like these do not come cheap – Grand to Grand comes with a hefty £2,500 price tag and Josie said it took a long time to save.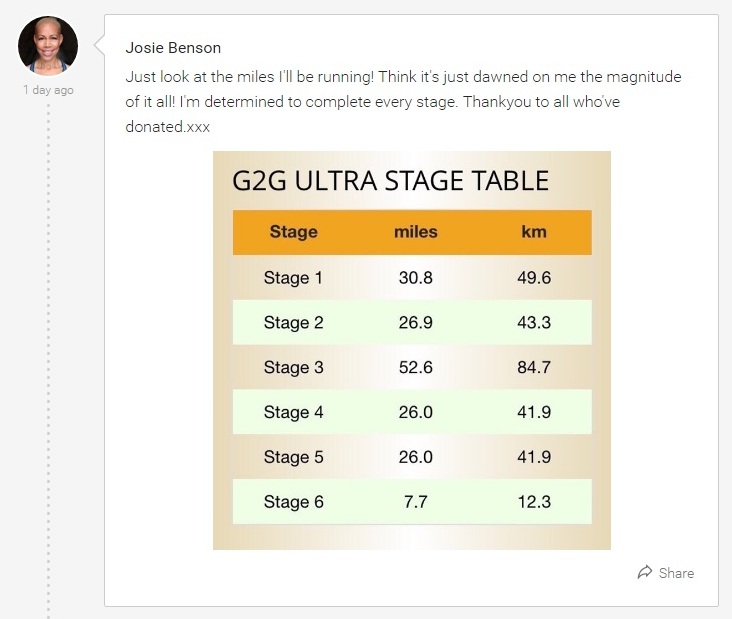 She said: "Multi stage races have to be qualified by doctors and medics and cars race alongside the participants and there are big tents at night – it all costs a lot."
Devas has connected Josie with the Rotary Club of Las Vegas and they will welcome her on her way to and from the Grand Canyon.
She plans to share tales of hope and inspiration from south London and do some motivational work with local schools, universities, and young people in the area.
Josie has now run 27 marathons altogether, despite only beginning running when she turned 40.
She said: "My age doesn't matter – people who are 10 or 20 years older than me will be fitter than I am.
"It's about knowing how to run through the pain, knowing your body and how to hydrate."
The inspirational Josie sets off on September 22 to Utah and will begin the race on September 25 – so far she has raise £3,045 of her £10,000 target.
Support Josie and her fundraising efforts via JustGiving: https://www.justgiving.com/fundraising/josieinthedesert
Featured image courtesy of Devas Youth Club via YouTube, with thanks