Maseratis, double exhaust Ferraris, Lamborghinis and Buggatis are just some of the supercars roaring through the streets of Kensington and Chelsea this summer.
Residents continue to be frustrated by the influx of Middle Eastern young men descending on London each year to drive their supercars along their prestigious leafy streets.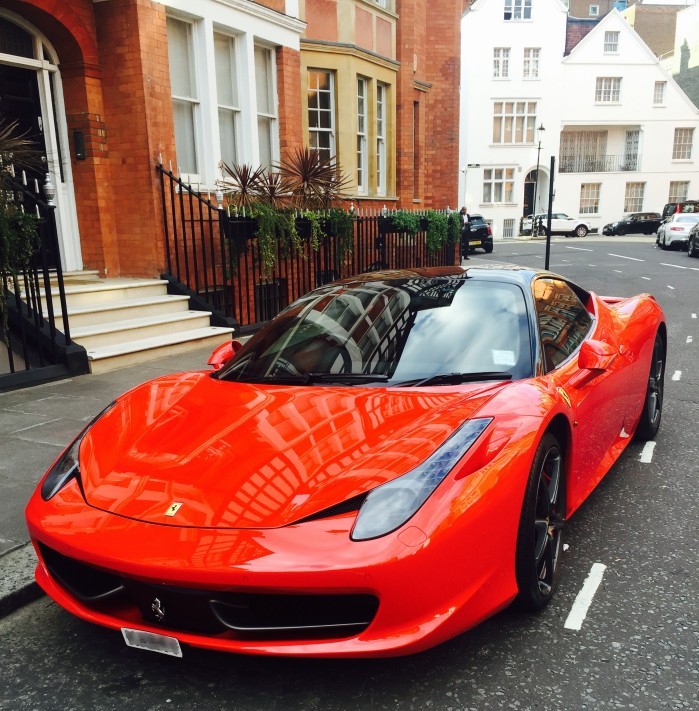 IT'S A RICH MAN'S WORLD! A red Ferrari purrs down Kensington roads
Carparazzi, as they are known, gather to cheer cars on as they fly down Sloane Avenue and King's Road.
The cars are brought over by 'Gulfies', a term used by frustrated residents to describe the fact that most of the cars come from Gulf states such as Qatar, Saudi Arabia and the UAE.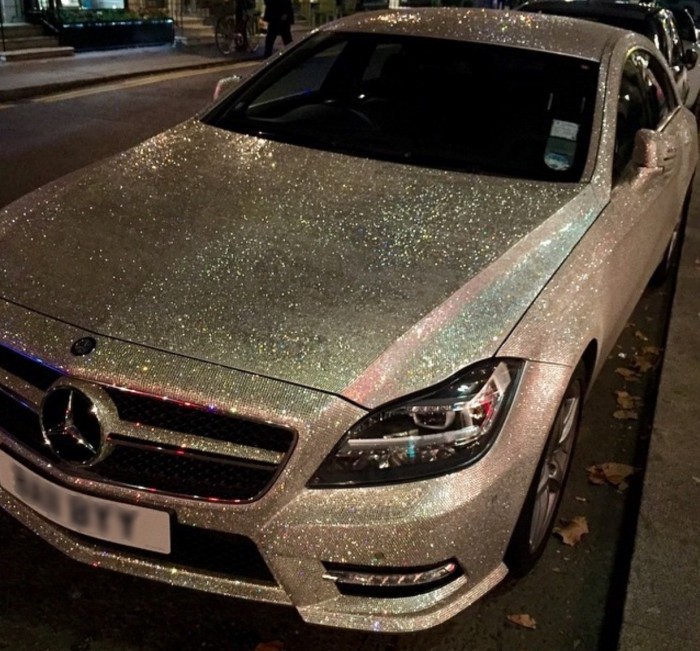 SPARKLING: One proud owner has had Mercedes covered Swarovski crystals

Belgravia Residents Association chair James Wright said: "It's almost an annual event – it is very difficult to have an active workable solution."
In an attempt to control the situation, many cars are stored in the Jumeriah Carlton Hotel car park on Sloane Street.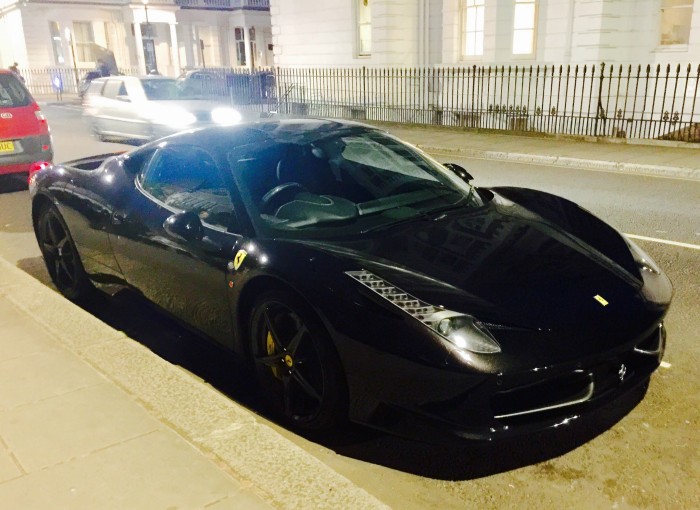 KERB APPEAL: A jet black Ferrari parked up in Kensington

The hotel has introduced a policy whereby any complaint received about noise or speeding fine issued, will automatically see the car expelled from the hotel.
Most of the cars now have legible license plates and the correct insurance meaning fewer are being impounded by the police.
As a result, around the Brompton Road there are more Ferraris per square mile than anywhere else in the whole of Europe as Arab wealth has proven to be a huge part of modern life in London.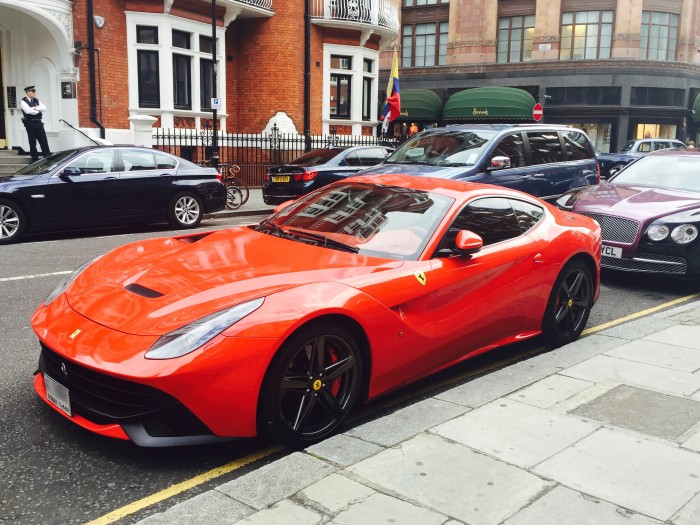 SCARLET FEVER: Another sleek Ferrari
"They're coming in spending enormous amounts of money in our shops, so there is a pay off," said Mr Wright.
Visit Britain has calculated that Middle Eastern tourists are among some of the highest spenders in the UK.
They splashed out on average £3000-£4000,often more, per visit in 2013 and 2014.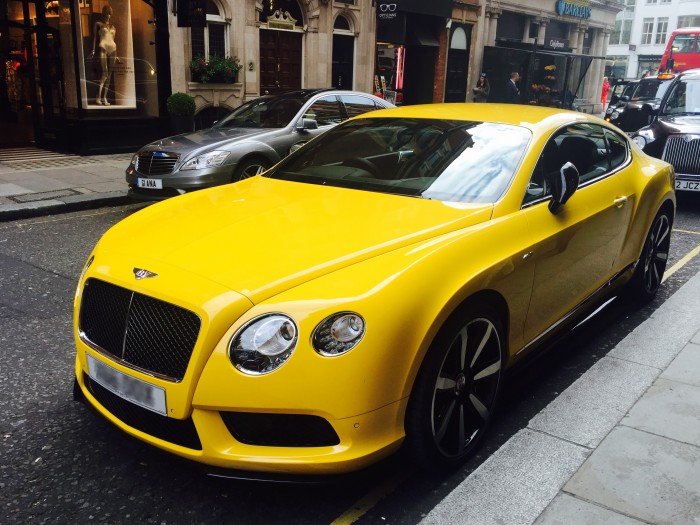 (NOT SO) MELLOW YELLOW: This Bentley certainly stands out from the crowd
The Knightsbridge Association regulary meets with the council and police to try to address the noise issue.
The council said the matter is under consideration but could not comment further.