The new season is fast commencing and we are here to help with some hair and makeup trends that are a must try for summer.
The change of season means you may want to change up your hair and makeup routines.
Summer is a time where people tend to prefer a more fresh look and sheer bases that are light and dewy.
Clare Pinkney, a celebrity makeup artist said: "Gold eyeshadow is back again this year, a glimmering shade matched with a sultry bronze or black eyeliner.
"Viseart Petite Fours Eye Palette in Praline, offers four shimmering shades for a bronzed goddess look.
"Fluffy natural brows are current, gone are the perfectly drawn in brows!
"Natural is the word, hourglass Arch Brow Volumising Fibre Gel is an easy effortless way to create fluffy brows in seconds.
"Hair trends are seeing the return of the fishtail braid and space buns, two fun styles to keep you cool in the summer heat.
"Great for days when you don't want to wash your hair, use a dry shampoo to create texture and hold like Living Proof Perfect Hair Day or apply a texture paste before braiding such as EIMI Rugged Texture Matte Texturizing Paste."
According to the spring/summer beauty trend report by The Dots consumers embraced natural textures and colour in 2021.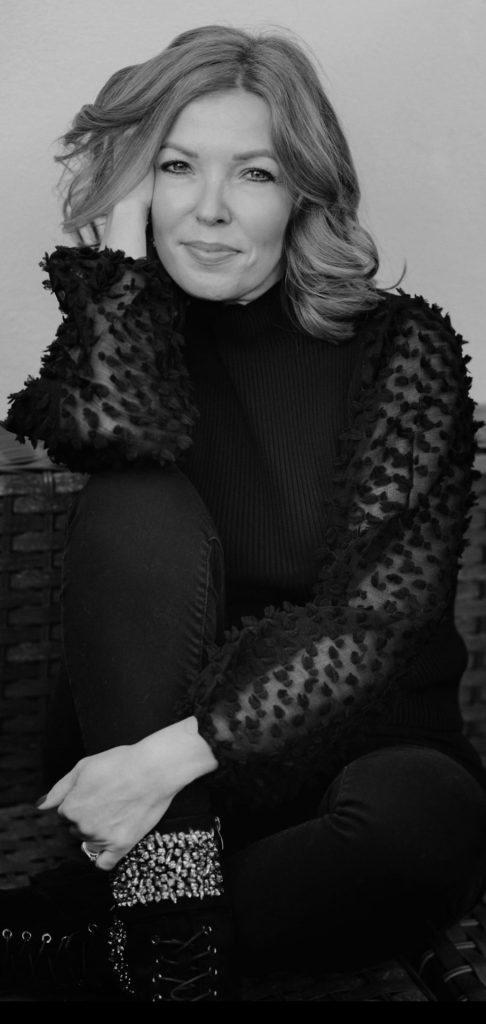 Clare who studied art originally worked in Cosmetics Retail Management at Alders Department Stores in Croydon but she decided to retrain at one of London's top makeup schools to become a freelance makeup artist.
Twenty years later she has worked on film, TV, music videos and fashion sets and supports charities by teaching masterclass makeup sessions for people who do not have access to their own makeup artist.
In 2021 the British Beauty Council worked with the UK Government to champion women in business particularly in the beauty sector and offer support after Covid.
Makeup artist Hannah Paul, who mostly works in music, admitted that Covid hugely affected her business but it gave her the time to advance her training.
Hannah, who has toured with musicians PJ Harvey and Marina said: "I am loving the current lip trends such as a glazed lip.
"With mask wearing having been reduced lips are making a comeback and the glazed lip combines my favourites of lipliner and lipgloss.
"Going for the bronzed look is all about layering, I wouldn't jump straight in with a dark foundation as it doesn't look real.
"Use a shade a little bit warmer than your skin tone and build warmth with a bronzer.
"Use a large brush and buff in circles, focusing on areas of the face that catch the sun; cheeks, nose and forehead and don't forget your ears and neck.
"Blend well and team with your favourite blusher to add a lift to the skin.
"For hair it's all about the prep. I love Bumble and Bumble's Hairdresser's Invisible Oil Primer pre blow dry, nothing else beats it for taming frizz and fly aways."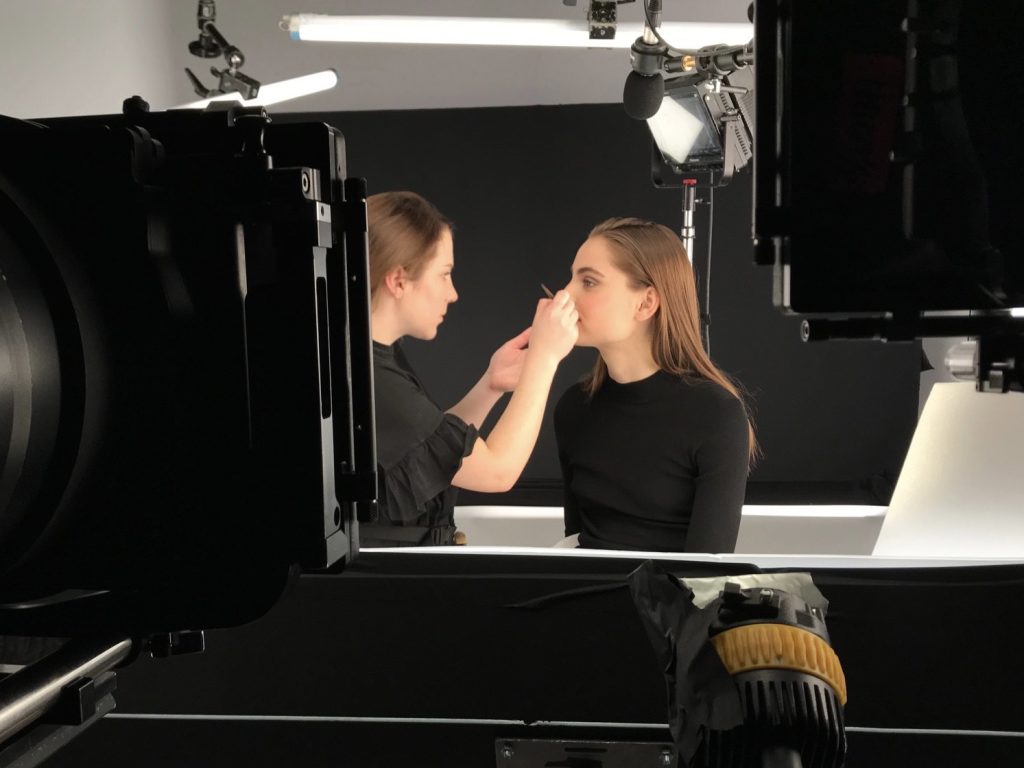 Hannah expressed that people should not feel the need to stick to trends as it is more important to feel comfortable and confident with your look.
She added: "During heatwaves makeup can have the tendency to slide off your face and wreck your look."
Freelance makeup artist Emma McGreevy said: "Hot weather can be tricky with makeup.
"My top tips is use a really good setting spray as it makes such a difference.
"Take your time doing your makeup, build it up in small layers. Let the products sink and work into the skin.
"I tend to use a lot of cream products too, they tend to be more for giving and move with the skin whereas sometimes powder can look heavy.
"If you are particularly oily blotting paper is great to take down the shine, some people keep adding powder and it can look heavy and blotchy so blotting paper is a great alternative to remove shine and keep the makeup looking fresh.
"Lip tints are also a strong look that I think we will see a lot more of.
"I think the programme Euphoria is truly influencing makeup this year from iridescent shimmer on the eyes to full on embellishment and crystals."
Emma believes adding a pop of colour to your lips can help you easily transition from a day to night look or add bronzer/ blush to your eyes to elevate your evening makeup.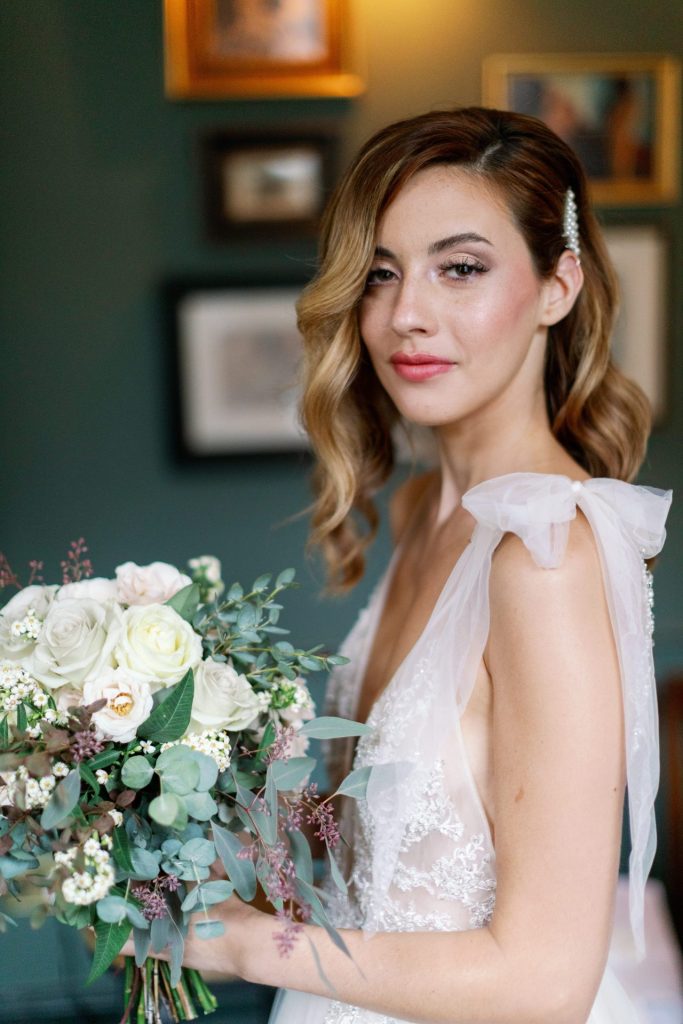 Emma decided to do a makeup course to help with her grief after her Mum died from cancer six years ago.
She said: My mum had a beauty salon for over 25 years and worked as a freelance makeup artist after she sold her business.
"She used me as a model to practice certain looks or try new products on.
"I trained in London at DFMA Academy and have been working in the wedding industry for the last five years.
"I am super happy I did as each job I try to bring the love, confidence and happiness the makeup brought me and my mum."