'Softer than you think' Staffordshire Bull Terriers put on their best smiles this International Day of Happiness in the hope of finding a new home. 
Kye and Roxy from Battersea Dogs and Cats Home showed their softer side by posing for the cameras this week.
The smiling staffies both ended up at Battersea through no fault of their own and are today challenging the stereotypes of their breed.
Battersea's head of dog rehoming Robert Young said: "Here at Battersea we love Staffies and we're determined to show just how amazing these dogs really are.
"Both Kye and Roxy arrived through no fault of their own and we're keen to see them find a perfect happy ending. Who could resist those massive smiles?"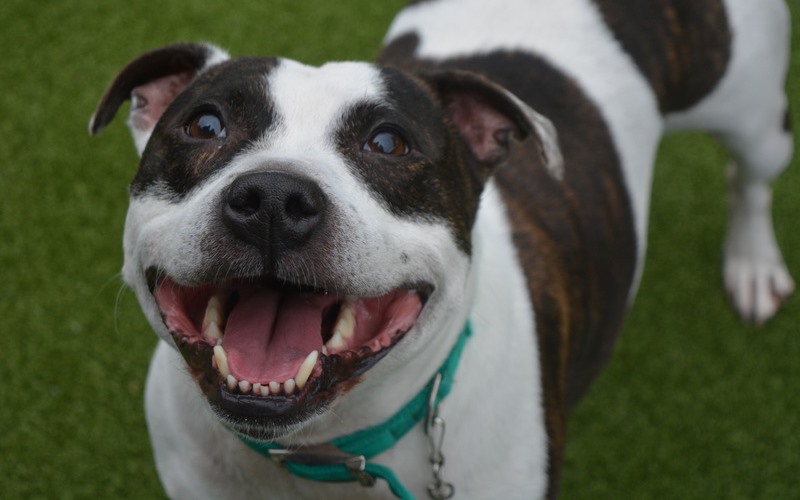 A-PAW-ABLE: Kye showing Kim Kardashian how it's done 
Four-year-old Kye was given up to Battersea due to his owner's allergies and is hoping his beaming smile will help him find a pawesome new home.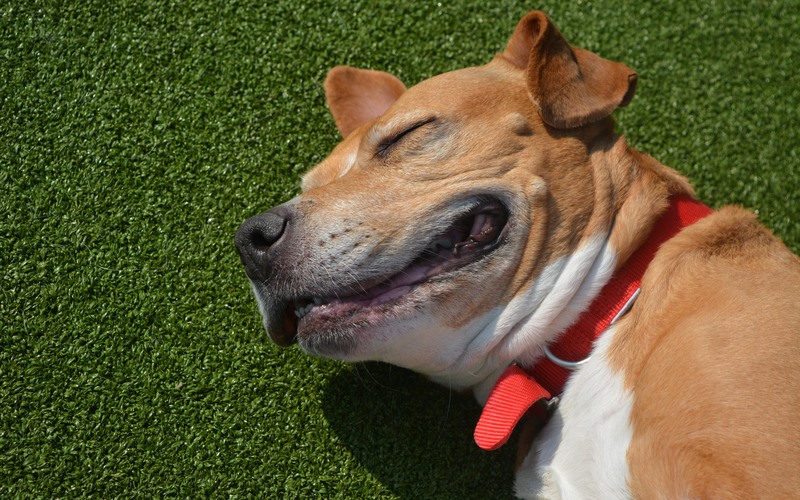 RUFF DAY? Roxy's cheesey grin is bound to cheer anyone up
Six-year-old Roxy ended up at Battersea because her owners separated and is now looking for a home where she can get as many cuddles as she can.
Battersea Dogs and Cats Home launched their 'Staffies. They're softer than you think.' campaign in 2011, challenging the negative perceptions linked with the breed.
Help keep Roxy the #Staffie smiling by helping her find a home. #InternationalDayofHappiness https://t.co/95uOMivei1 pic.twitter.com/pac5to6iHE

— Battersea (@Battersea_) March 20, 2016
You'd be barking to miss out on these beauties.
Images courtesy of Battersea Dogs and Cats Home, with thanks