Jamie Laing is hoping to make a sweet profit with his new range of sour Candy Kittens while making plans for life after Made in Chelsea.
The ambitious reality TV star not only hopes to conquer the world of sweet treats, but also has ambition to host his own show, admitting he wants to be the UK's Jimmy Fallon.
For now however, Jamie is planning to expand his new sour range of sweets which will be sold in smaller packaging at a lower price.
"At the moment we're in Waitrose, we're in Topshop and Selfridges, but now we're looking at other supermarkets like Sainsbury's and Tesco," he said.
"We realized people love our sour watermelon flavored sweets, so you have to learn from that.
"These new sweets are our baby kittens in a sense – they're much smaller and they go into smaller bags, but we're still keeping it high end."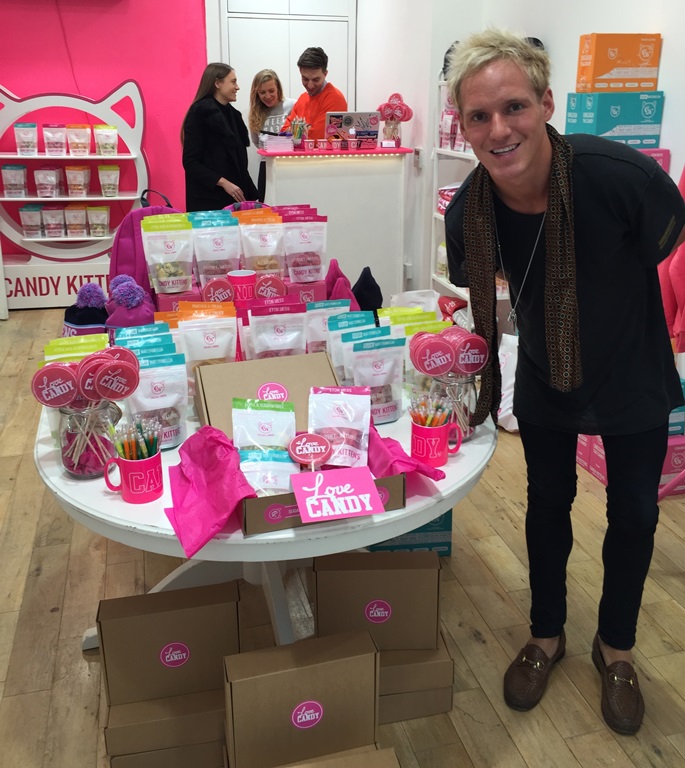 SWEET DREAMS: Jamie Laing reveals sour flavour range

The ex-Radley College student is confident that this new range and new price will allow the company to take over the UK.
Jamie also remains ambitious away from the candy world and has already holds plans for his next venture after life in Made In Chelsea.
"I would need to have my own show, hopefully on Channel 4," he said.
"My show would be a lot like Jimmy Fallon's US talk show – so I would get the guest to do something fun and a bit silly.
"There is a huge gap in the market for something like that and I want to be the Jimmy Fallon of the UK."
Before that Jamie admitted that the Candy Kitten cash flow needs rectifying after making a loss in its first year.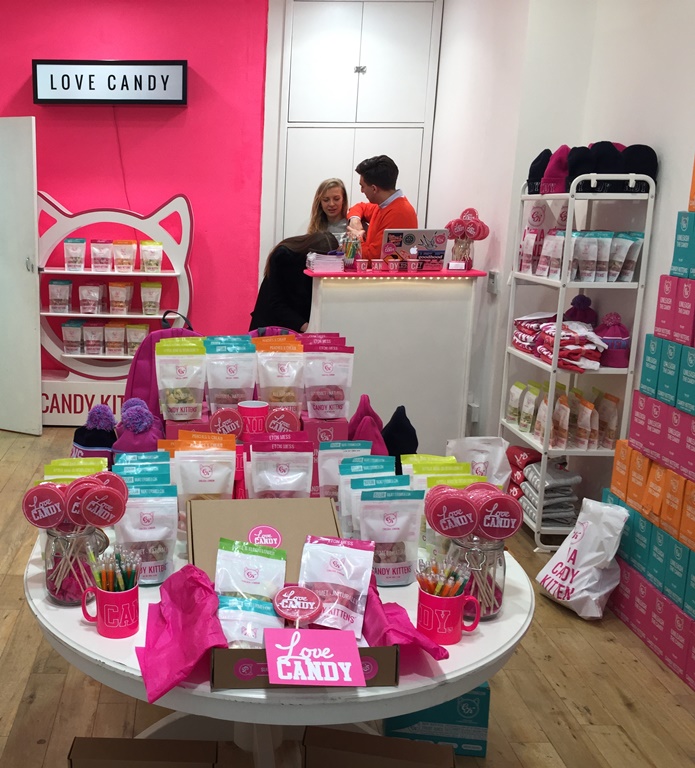 I LOVE CANDY! The full Candy Kittens range
But despite that the McVities heir is philosophical about his entrepreneurial journey.
"Business can be split into two sections – cash and experience. The experience comes first but the cash comes later," he explained.
"We want to change people's conceptions of what this sweet world should be like – so we're going to continue down that road and challenge it."
Although Lord Sugar may not agree with the cash-comes-later concept, Jamie remains ambitious and full of ideas.
After establishing the gummy confectionery brand, he wants to breach into other territories in the industry such as popcorn, juices and even create chocolate-covered gummy sweets.
Come and see @JamieLaing_UK in our Covent Garden Pop-up now!! 67 Neal Street, Covent Garden, WC2H 9PJ! pic.twitter.com/Lg36jreuMx

— Candy Kittens (@CandyKittens_UK) February 20, 2015
And it's not just the UK he's hoping to crack as he eyes the global market.
"We hope that by next year we can expand abroad," he said.
"First we'll look to America because that's where I got my inspiration from because it's the capital of the candy world."
The new kittens come in a variety of flavors including sour grape, raspberry and sour blueberry.