A personal experience with breast cancer led a mother and daughter team to launch a successful online store specialising in underwear for breast cancer survivors.
Hilary and Camille Johnson launched Pink Ribbon Lingerie eight years ago with a unique line of lingerie and swimwear to help breast cancer survivors still feel beautiful post-surgery.
Hilary's experience with breast cancer prompted Camille to use her fashion background to help her mother and other breast cancer survivors with their life post-surgery and to take away the stigma from cancer.
Camille said: "I was 16 when my mum got diagnosed with breast cancer, and in my mind at 16 everything was fine she had her operation, and everything was going well.
"It wasn't until four years later when I was pregnant, and we went shopping for a nursing bra and I noticed how ugly and unflattering they were for pregnant ladies.
"This is when my Mum said they were still much better and cheaper than what she could buy."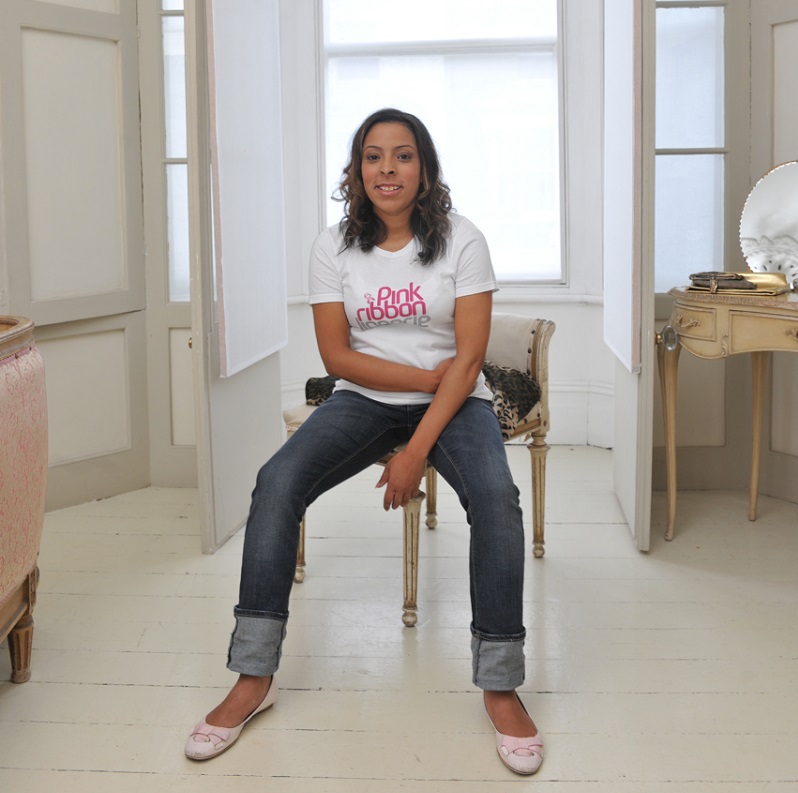 DETERMINED: Camille persisted with her plans to found the business
Camille said: "There isn't really anyone to help with care after your operation.
"And certainly no one tells you that 'oh by the way, afterward you will need these special bras that are ugly, they're not very great and they are very expensive.'"
Bras for breast cancer survivors have to be specially made with a pocket for a prosthesis (an artificial breast form) and they usually have to be wire-free depending on the post-operation healing process and any scarring from the procedure.
These special requirements, that will be needed for the majority of women after their breast cancer operation, are not as accessible as they should be and due to this the range of items is limited and prices are higher than your typical high street.
This is where Pink Ribbon Lingerie bridges the gap as all of their underwear, sleepwear, swimwear, and sportswear comes with fitted pockets to hold a prosthesis in place securely and discreetly and are wire free.
While working as a website supervisor for a high street fashion brand, after returning from maternity leave, Camille found her love of fashion buying and marketing and it planted the seed for her to build a business to help support breast cancer survivors like her mother.
Studying part-time at the London College of Fashion on a fashion buying and merchandising course, she said: "When I was around the age of 24/25 I created a business plan to become a merchandiser for women with breast cancer and tried to get funding to sell breast products such as prosthesis and bras.
"I was refused outright and was told there wasn't a market for it, that it was too stock heavy, and with that I had to leave the plan on the back burner."
Camille didn't let that stop her and five years later she was working on the brand side of fashion when a book changed her life.
"I read the Alchemist in four days and then resigned from my job, it was life-changing.
"I am not saying I did it the smart way, however, I knew I had to do it now or never and I remortgaged my house to get the equity and funded the company myself," she said.
Officially launching the business at the of 32, and starting off with only selling eight types of bra and three swimsuits, Pink Ribbon Lingerie is increasing its collection every year and celebrated its eighth birthday last month.
Camille said: "Our tagline is to help women feel beautiful – we want you to go on holiday and sit around the pool and feel beautiful and be relaxed and not worrying about your chest area.
"We want you to have access to everything you had before you had breast cancer whether it be underwear, swimsuits or sports bras.
"So far 2018 has been our best year yet!"
Statistics from Breast Cancer Care UK show that one in eight women will be diagnosed in their lifetime with one person being diagnosed every ten minutes.
Camille said: "Nobody wants to talk about the Big 'C'. The word has so much fear attached to it and people are even scared to say the actual word 'cancer'.
"You don't really have conversations about cancer unless yourself, a friend or a family member has been affected by it.
"I wish more women and girls were told to check for lumps when they go through puberty and while they are at school or college.
"I feel this would prompt more women to ask for second opinions when they are unsure and get checked out sooner."
You can find out more about Pink Ribbon Lingerie here