When commuting through Wimbledon's bustling streets on a weekday morning, the last thing you expect to see is a patrol of horses trotting down the high street.
But the riders at Wimbledon Village Stables (WVS) frequently brave the rush-hour traffic en route to Wimbledon Common during their morning hacks.
England's oldest riding school, WVS has been standing for more than 100 years.
"It was opened by the previous owner's family in 1914 and since then has very much been a part of the fabric of the village – even surviving two world wars!" said owner Carol Andrews.
Carol's family took over the business in 1980 and the stables now boast a 250-strong clientele and access to more than 3,000 acres of woodland.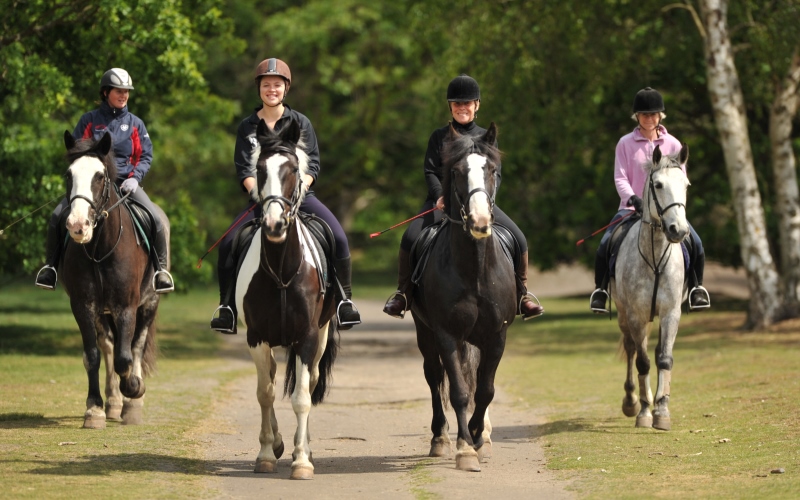 HORSE POWER: The stables have hundreds of dedicated riders 
"The riding on Wimbledon Common and Richmond Park is among the best in the country," said Carol.
"It is a peaceful oasis great for the horses and riders and provides the perfect opportunity to catch up with friends and take some time away from busy city life."
Merton Council has even installed a set of equestrian traffic lights especially for WVS riders to help them safely navigate Wimbledon's streets.
And a horse crossing has also been added to the A3 so riders can cross between Richmond Park and Wimbledon Common.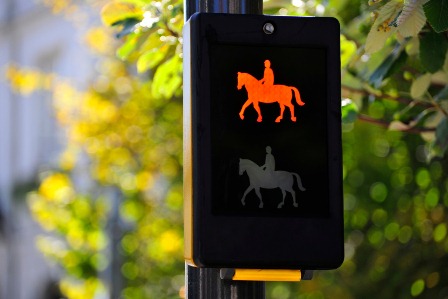 READY, STEADY, GALLOP: The riding school even has its own traffic lights 
But it's not just the horses who are put through their paces.
WVS offers 'horse simulator' lessons which allow riders to learn on a life-size electronic horse.
The simulator has advanced sensors to track body movement and mirrors surrounding it so the rider has a multi-angle perspective of their performance.
While beginners can enjoy the security of a controlled riding experience, advanced riders can perfect their technique for trickier manoeuvres.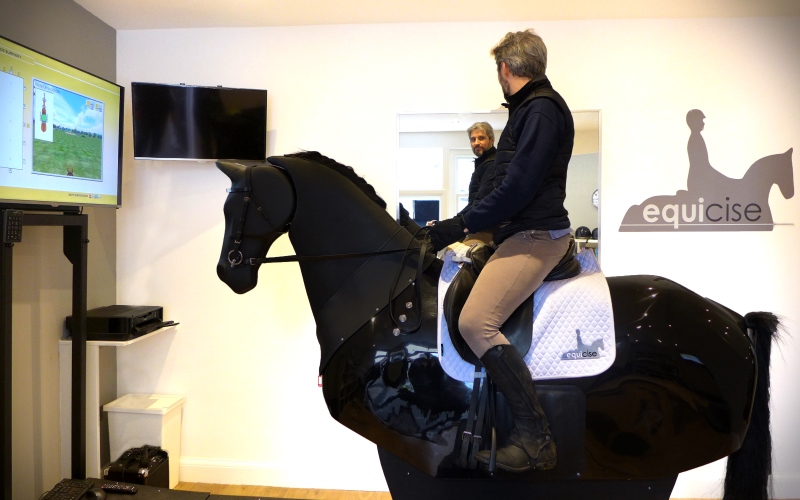 NO HORSING AROUND HERE: Riders can practise on a horse simulator 
WVS also offer 'equicise' classes, including yoga and pilates, for riders who want to improve their fitness and flexibility.
Carol said: "Riding really isn't different from any other sport – the fitter you are the better you can perform.
"Riders aren't merely passengers so making sure we are fit and supple is an important part ensuring we are getting the best results out of our horses while making it a positive experience for them as well."
WVS also attracts a host of high-profile visitors.
Novak Djokovic has visited the school twice this year to feed the horses with his two-year-old son.
And Olympic silver and bronze medallist Mary King will also be dropping in to talk to the riders.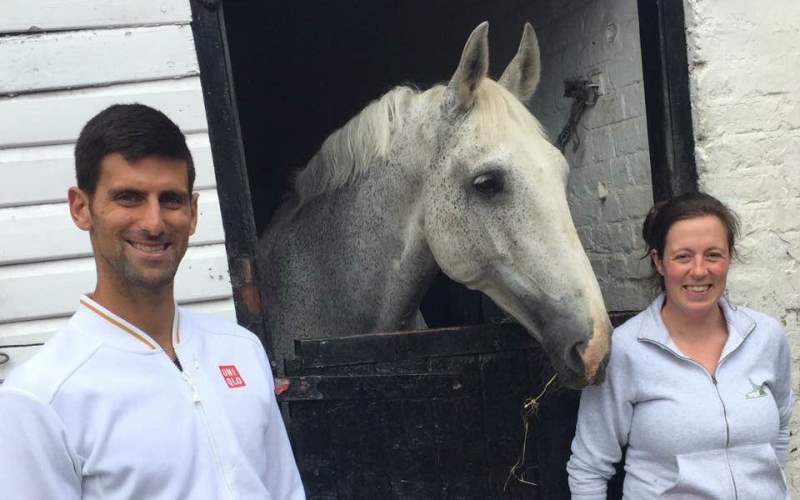 NOVAK TROT-OVIC: The tennis ace is a frequent visitor 
"We are so excited that Mary King MBE agreed to come along and share her experiences with us," said Carol.
The school gets involved in the tennis mania which takes over Wimbledon every year by decorating the horses.
"As it's so unique to have horses in such a busy area we always try a get a photo of a horse doing something 'tennisy'!" said Carol.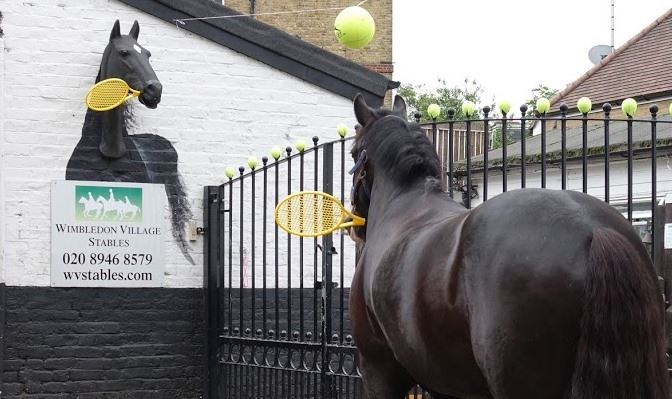 WATCH OUT NEIGHH-DAL: The stables get into the spirit every year 
For some, horse riding can seem a daunting sport, but Carol says those thinking of getting into the saddle shouldn't be deterred.
She said: "Riding is a fantastic sport – it's totally addictive!
"It's a wonderful way to get out in the fresh air, and a fun way to get fit.
"You never stop learning, and every horse you ride will teach you something."
See www.wvstables.com for more information.