Last week, vegans across the country rejoiced when the Great British Bake Off went plant based. As the authority on cake, GBBO's butter ban proved that you really can have your cake and shove your whole vegan face in it.  All it takes is a few ingredients swaps, a bit of ingenuity and lashings of aquafaba. 
As Berkshire is a long way for Wimbledon vegans to trek, South West Londoner has put together a handy list of the six best places for vegan cake in your area. And you don't even have to fight Prue over the final forkful. 
American waffles at Wafflemeister
Brunch has finally gone eggless with these king sized American waffles. Made from almond milk, baking powder, flour and vegetable oil, these waffles cost £6.25 and can be topped with fruit, dark chocolate or a variety of sorbets.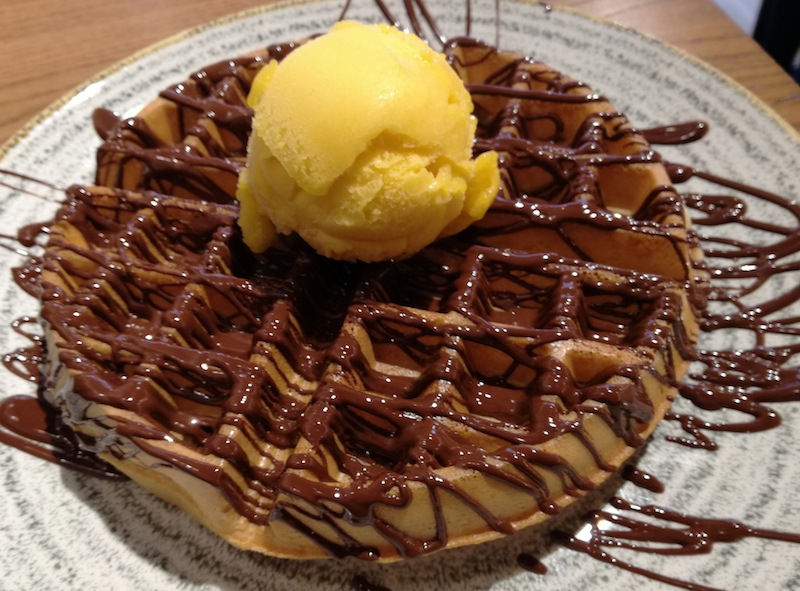 Blueberry muffin at Le Pain Quotidien
Fluffy and fruity, this individual muffin is priced at £1.65 and has a nuttiness offsetting the berries. Vegans wanting something a little more continental can opt for the hazelnut flute pastry or the extra rich chocolate cake.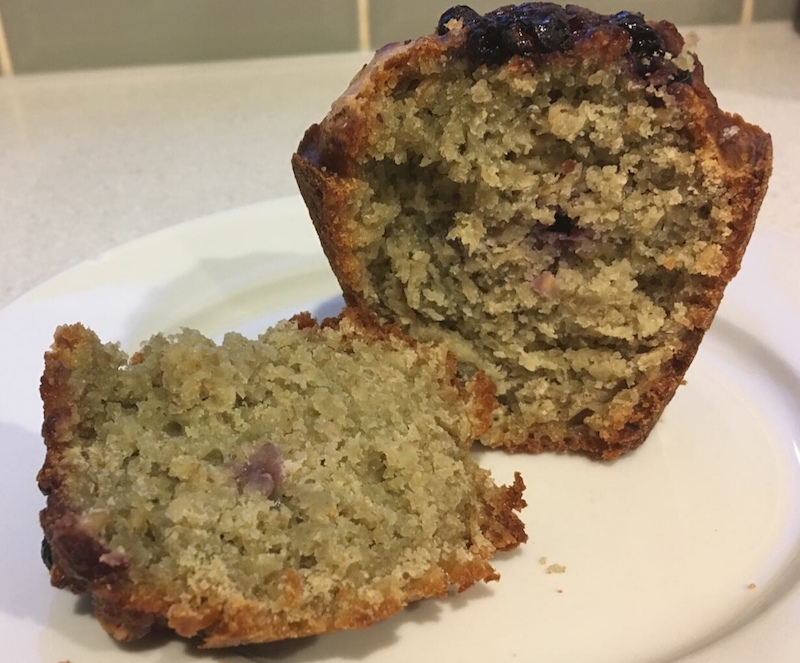 Dark Chocolate and almond butter cookie at Pret a Manger
Not technically a cake, but this sumptuously squidgy cookie is just the thing for a mid-morning treat.  At £1.45 it's the perfect accompaniment to a soya latte.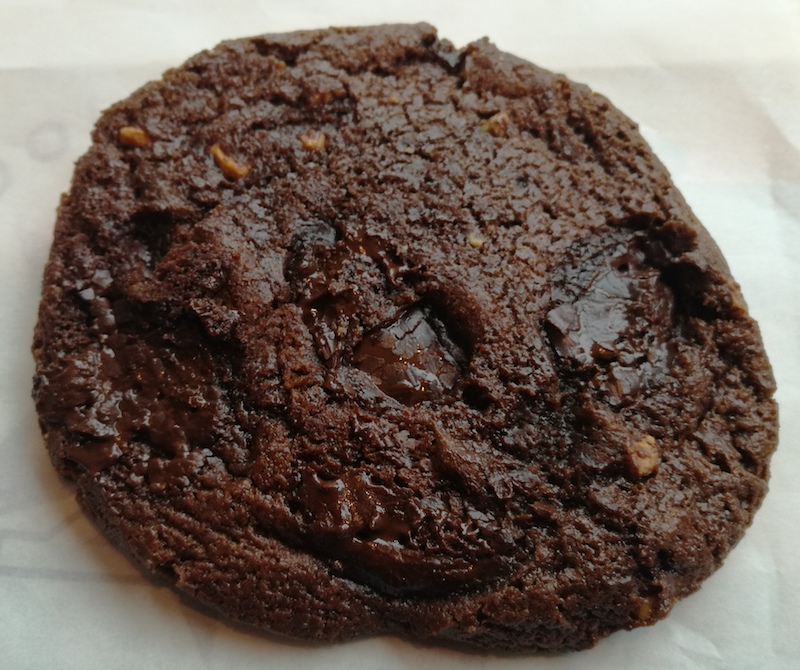 Raspberry and almond frangipane at Creams
The creamy texture of almonds atop a crumbly gluten-free base make for an incredibly moist morsel.   Best known for its ice cream, this particular branch also boasts a decadent chocolate orange torte, both priced at £2.50. It's always worth asking the staff if anything is vegan friendly; these cakes weren't labelled vegan as the manager Sunni Patel found that it put omnivores off. All the more for us then!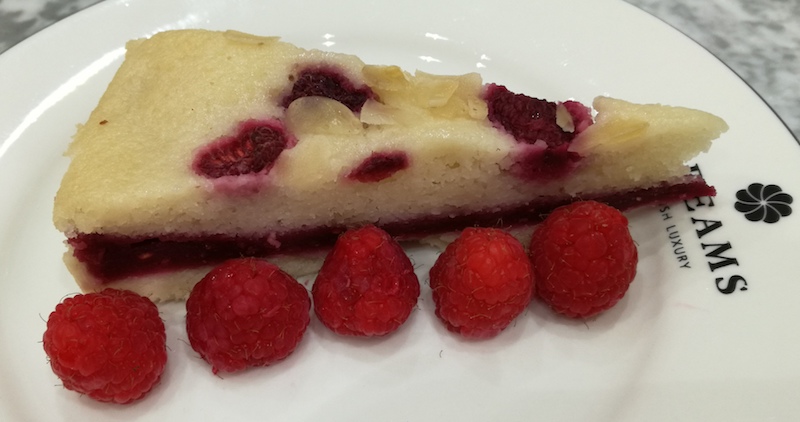 Sticky toffee and pecan cookie at Costa
Break through the crisp outer shell and this nutty cookie oozes a sweet caramel centre. Costing £1.85 this hearty biscuit adds an indulgent sparkle to a dull, October day.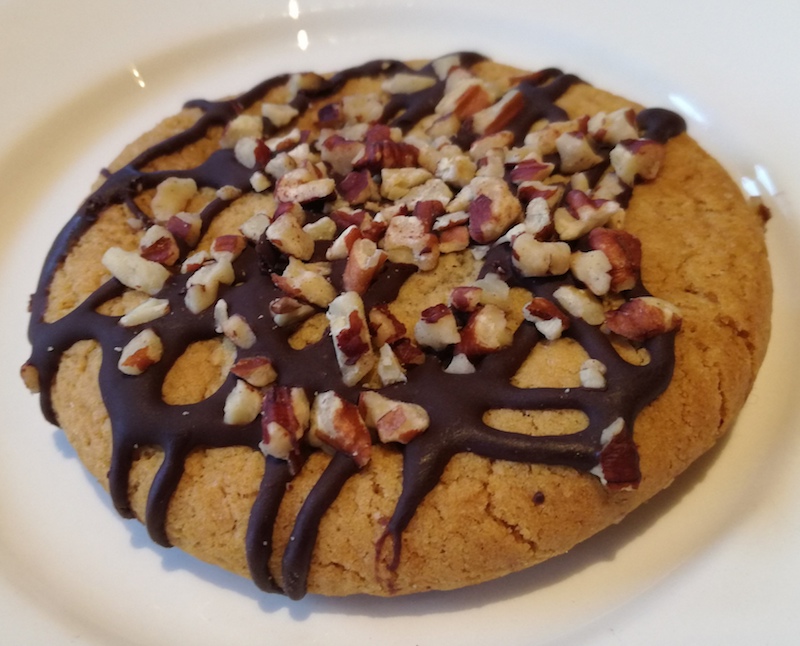 Plum tart at Carluccio's
A life without pastry is not something that bears thinking about. Luckily Carluccio's plum tart offers the wonderstuff in all its puffy glory, filled with succulent chunks of stewed fruit. At £3.50, this treat is gorgeously jammy without being too sweet.