A leukaemia survivor from Streatham is now a 'patient ambassador' for Bloodwise, the UK's biggest blood cancer charity.
George Norton, 34, who was diagnosed with acute lymphoblastic leukaemia in 2005, hopes to raise awareness of blood cancers including leukaemia, lymphoma and myeloma.
Though it is the fifth most common cancer and claims more lives than breast or prostate cancer every year, public knowledge of blood cancer is lacking.
George, who has been in remission for two years, was shocked to hear his own diagnosis, which was made just months after he completed university.
"I didn't know much about leukaemia at that point and my first thought was: 'Isn't leukaemia something that children can get?'" he said.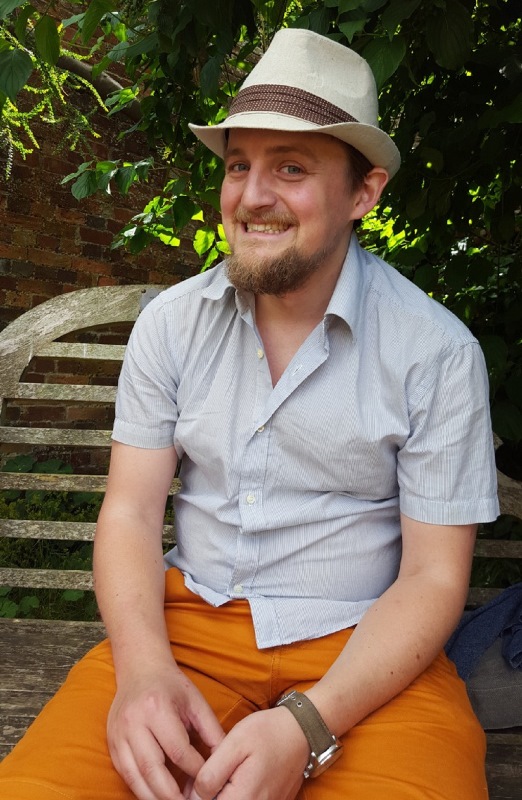 After undergoing chemotherapy and spending ten months in hospital during treatment which lasted for more than two years, George was given the all-clear.
However, he was re-diagnosed five years after completing treatment.
"I was so thankful for the wonderful five years of living life that I had had since finishing treatment, but I also thought to myself that if had beaten this before, then maybe I could beat it again," he said.
George then had further intensive chemotherapy followed by a stem cell transplant in 2014, and has since been in remission.
As patient ambassador, George will act as a voice for blood cancer patients and help put the illness under the spotlight.
He said: "I wish I'd known more about leukaemia and other blood cancers before I was diagnosed.
"As an ambassador, I can help make sure more people know a lot more than I did about symptoms, treatment and the challenges a diagnosis can bring."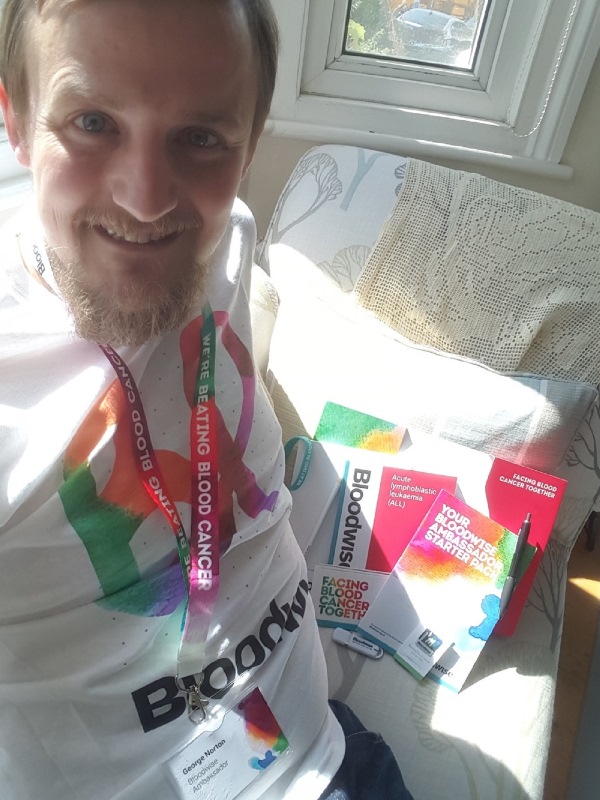 Approximately 38,000 people are diagnosed with blood cancers and related disorders in the UK every year.
However, a July 2016 survey showed that fewer than one in ten people were aware that blood cancer is one of the most common cancers, and only one in 25 knew it was one of the most dangerous cancers.
Bloodwise aims to improve patients' quality of life and support them in their treatment by conducting pioneering clinical trials and raising awareness of the challenges patients face.
"I'm only here because of the medical advances organisations such as Bloodwise have enabled, so encouraging support for research is also a key aim for me," said George.
The charity's head of patient services, Reta Brownlow, said: "The launch of our ambassador programme is a massive step forward in our goal to raise awareness of blood cancers.
"Many of our ambassadors are blood cancer patients themselves and know only too well how devastating a diagnosis it can be."
For more information visit www.bloodwise.org.uk