The innovative Croydon brothers behind Gandys flip flops have launched a pop-up store in Brixton to fund their 'Orphans for Orphans' initiative.
The entrepreneurial duo have recently launched a new swimming shorts collection and are John Lewis' best-selling beachwear range.
The Forkan brothers, Rob, 25, and Paul, 23, originally launched Gandys flip-flops in the summer of 2011 from a small flat in Brixton.
Over the last five years their brand has grown to include bags, swimming shorts and towels.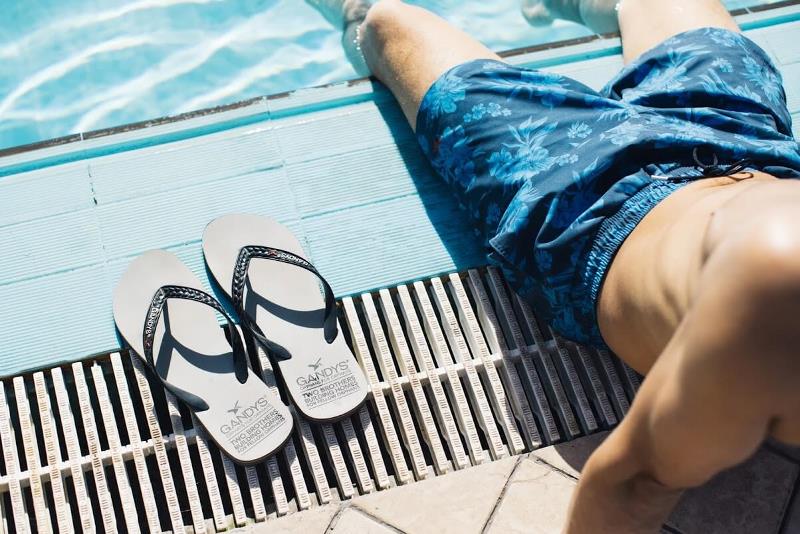 SUCCESSFUL: Richard Branson stocks Gandys flip flops on his island 
The pair met John Lewis' head buyer at a garden party who took an interest in their company which uses 10% of profits to help disadvantaged Sri Lankan families through their Orphans for Orphans initiative.
At the age of 13 and 11 the boys' parents Kevin and Sandra moved them and their three siblings out of the UK education system to Asia to experience a school of new culture, diversity and travel.
In 2004, just two years later, the family were staying in Sri Lanka when the Indian Ocean Boxing Day earthquake and tsunami struck.
The boys survived the disaster by clinging to the roof of a building but sadly their parents were two of the 280,000 people who lost their lives that day.
Rob said: "We try not to dwell on what happened to us, starting the company has been a good distraction and we find it helps us to look forward."
The pair did not talk of their experience at length until the 10th anniversary of their parent's death when they released their biography, Tsunami Kids.
Rob said: "We decided we might not remember all that had happened to us in years to come, so wanted to put it down on paper."
By working with a ghost writer who they felt comfortable with they were able to tell the full story and not just focus on the tsunami.
Rob said: "There is so much to talk about now, what happened to us is not the core focus, there is a lot more to it.
"Doing the book allowed us to take time to look back and reflect on what we were doing and why we were doing it."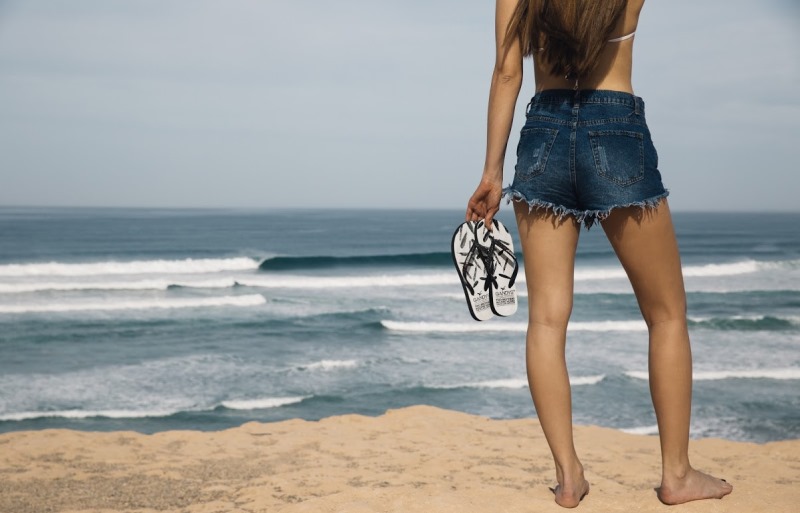 STYLISH: Gandys flip flops are worn by the likes of Michelle Keegan and Binky Felstead
Every Gandys item has a connection to the boys' past in its design.
The strength in the flip flops' rubber sole serves as a reminder of their 200km walk across Sri Lanka where they met hundreds of people whose lives had been torn apart by the natural disaster.
Their trademark symbol is a red kingfisher — a nod to their late father who they remember drinking the India brewed beer on their travels.
And the 'a' in the Gandys logo features an ocean wave which is a symbol of overcoming adversity.
On the anniversary of their parent's death two years ago, Rob and Paul returned to Sri Lanka for the first time since 2004 and opened the inaugural Orphans for Orphans centre.
Rob said: "We went and delivered on something we said we were going to do, and it was a great feeling.
"The centre really inspires me on the difficult days, the memories from the opening and seeing the children wearing the Gandy's flip flops brought it all to life for me."
The centre looks after more than 400 Sri Lankans including orphaned children, deprived families, children whose parents have alcohol addictions and adults who want to learn English and life skills.
But the work doesn't stop there, the brothers are determined for this centre to be the first of many.
They are in the process of launching a number of pop-up stores, and have recently designed a range of circular towels, one of which is a Rolling Stones limited edition.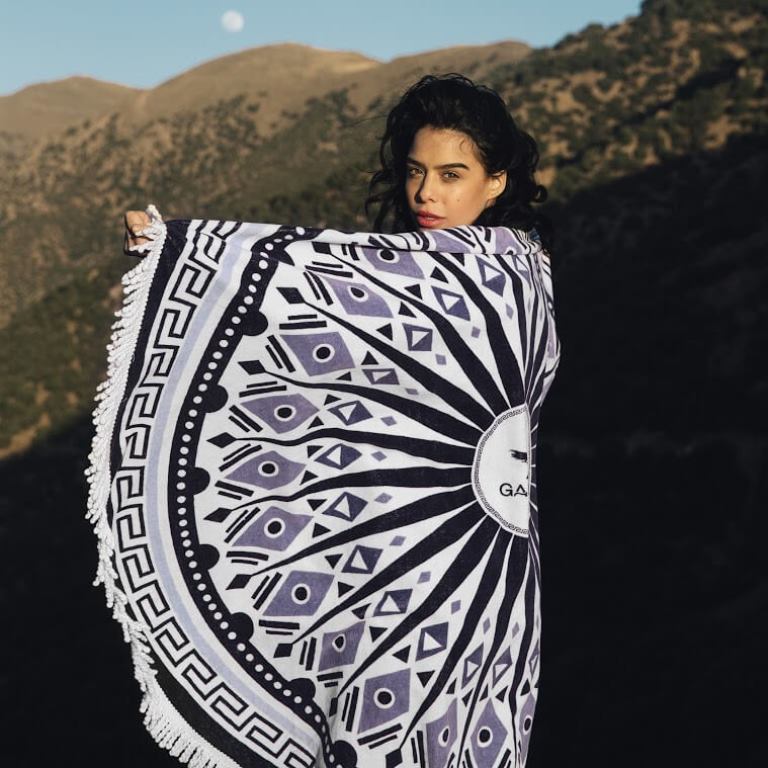 SULTRY: The boys have now expanded their range to towels 
Rob said: "When the Stones got in touch with us about working together, I remember thinking this is a cool moment in our history, just a couple of years ago my brother and I were watching them in Hyde Park and now they want us to design a range with them.
"They were my dad's favourite band too, so it was a no-brainer for us."
The brothers have become an inspiration for many people and are often asked to speak at schools and companies to give advice on start-up companies.
Rob said: "My advice to anyone is to be persistent and show passion, if you have that then anything is possible."
Gandys launched their first pop-up store at POP Brixton showcasing their new ranges on June 14 where it will stay for three weeks.
All of their products are available to buy now at www.gandyslondon.com
Images courtesy of Gandys, with thanks