Architects swapped bricks and mortar for sugar and spice to build a gingerbread city of the future at Kensington's Victoria and Albert Museum.
The Museum of Architecture showcased the exhibition for the first time on Saturday 8 December at the V&A, to connect the public with design and construction through baking.
London-based architect company Tibbalds Planning and Urban Design set this year's theme as futuristic cities to showcase how functional spaces can also be environmentally conscious.
Top architects, engineers and designers teamed up to create an urban biscuit skyline including green-roof office buildings, a liquorice cable car and sugar-lined cycle routes.
Founder and director of the Museum of Architecture, Melissa Woolford, said: "This is a wonderful way for children to get involved with architecture.
"It's about getting kids excited about the way that buildings can be, and inspire the future generations of architects."
One of the 71 design companies involved was London architecture firm APT, which created a sugar loop of cable cars and pedestrian highways.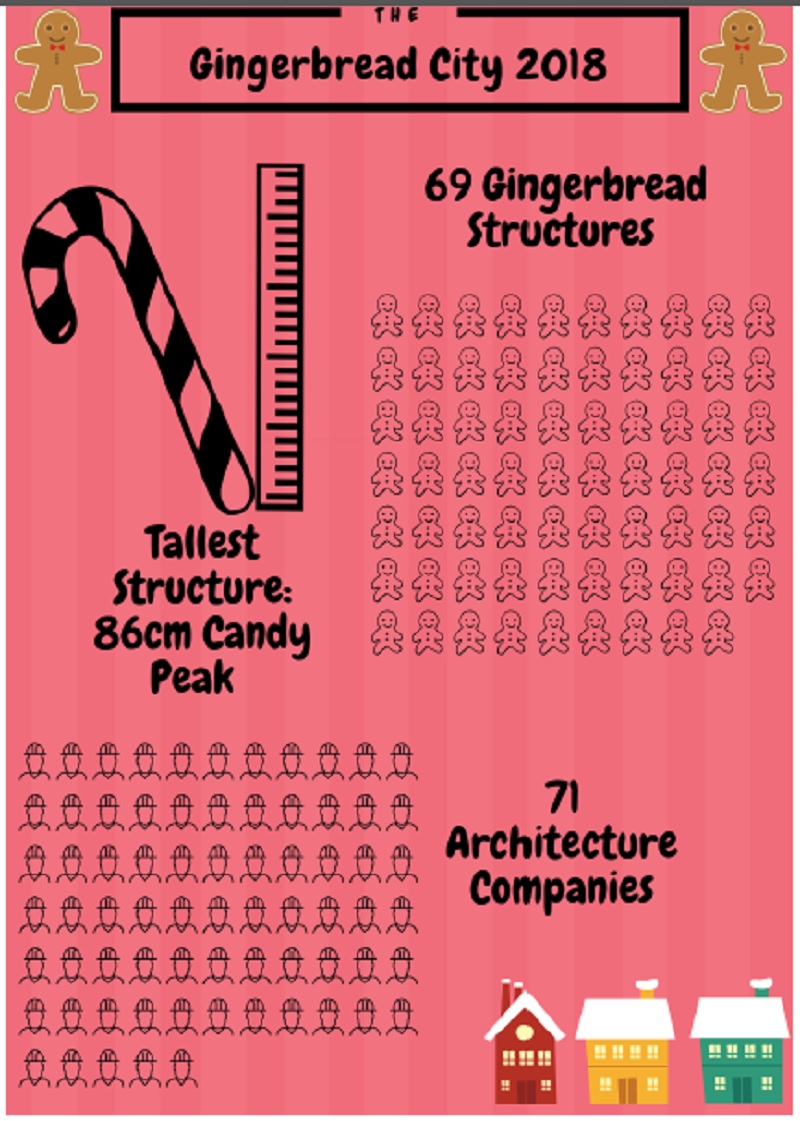 APT architectural assistant Robert Nolan said: "It's about using our architectural intuition when it comes to model making but then applying it to gingerbread."
The architecture firm Foster and Partners merged traditional baking with robotics to create a 447-piece gingerbread pavilion.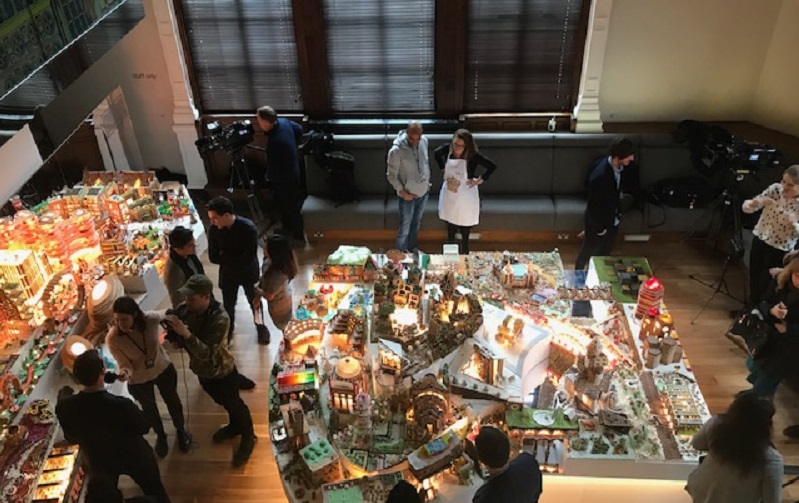 SWEET SPOT: The gingerbread city will be at the V&A until 6 January.
Hector the robot spent four hours assembling the 113cm long building and featured a cinema experience of the process for the public and gingerbread people to watch.
Yet this gingerbread is not the typical kind you can pick up in your supermarket.
The ingredients used form a structural cement to construct the bridges and skyscrapers in this biscuit city.
While the urban feast may seem good enough to eat, director Melissa said: "This gingerbread will be going to the mice and so they will enjoy a wonderful Christmas."