In the space of a few weeks in 2016, three women were killed whilst running in America.
Marcotte, a 27-year-old Google employee who lived in New York, was visiting her mother's home in Princeton in August 2016 when she went out for a jog. She never returned home.
Karina, a 30-year-old woman who lived in New York, went jogging along the wetlands at the end of Jamaica Bay in August 2016. She never returned home.
Alexandra "Ally" Brueger, a 31-year-old nurse was in the middle of her daily ten-mile run in July 2016. She was shot and killed. She never returned home.
In a survey conducted by Runner's World this year, 46.5% of women reported that they at least sometimes experience harassment on the run, compared with just 9.2% of men who answered.
Sahra-Isha, 20, began the ASRA running club after feeling there needed to be an inclusive space for Muslim women who were exercising outdoors.
ASRA running club is based in south London, but welcomes members from all over London.
Sahra-Isha, a comparative literature student, started the running club after speaking about not feeling safe whilst out running as well as feeling that running groups are not inclusive enough.
Being Muslim and wearing the hijab, she felt that the other running clubs she knew of were not inclusive enough.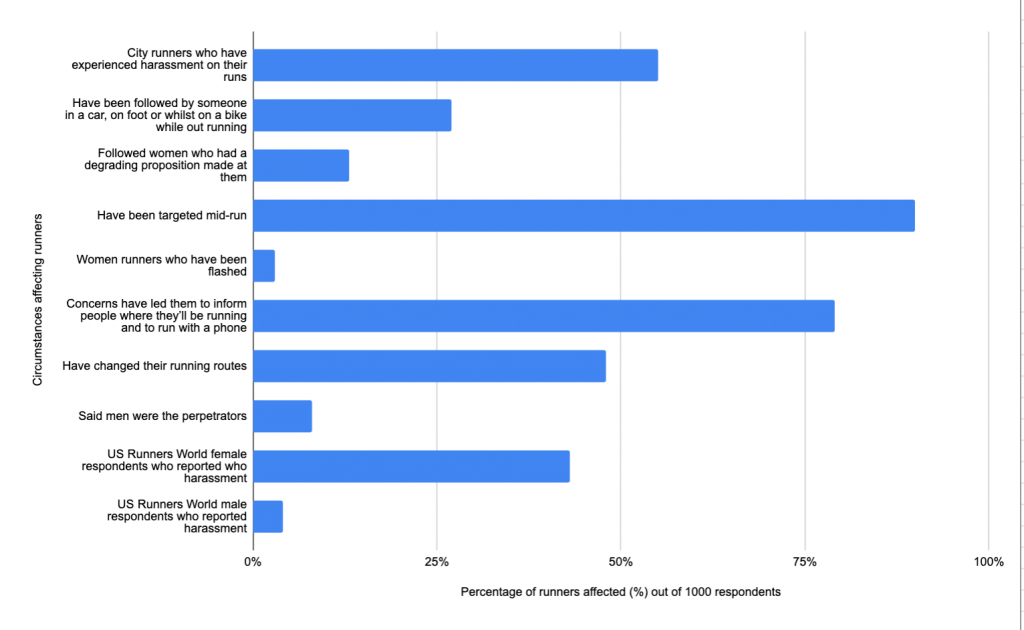 In October, Running World interviewed around 1000 UK women. The percentages are higher than in a similar survey conducted by Runner's World in the US (43% of women and 4% of men reported harassment).
55% of all city runners in the survey say they have experienced harassment on their runs.
More than 27% of women who responded to the survey have been followed by someone in a car, on foot or on a bike while out running.
The statistics show a damning story as 13% of those who were followed actually had a degrading proposition made at them.
Of the women Runner's World surveyed who have been targeted mid-run, almost 90% say it bothers them.
3% of women runners have been flashed, with 79% saying concerns have led them to inform people where they'll be running and to run with a phone, while 48% have changed their running routes.
80% said men were the perpetrators.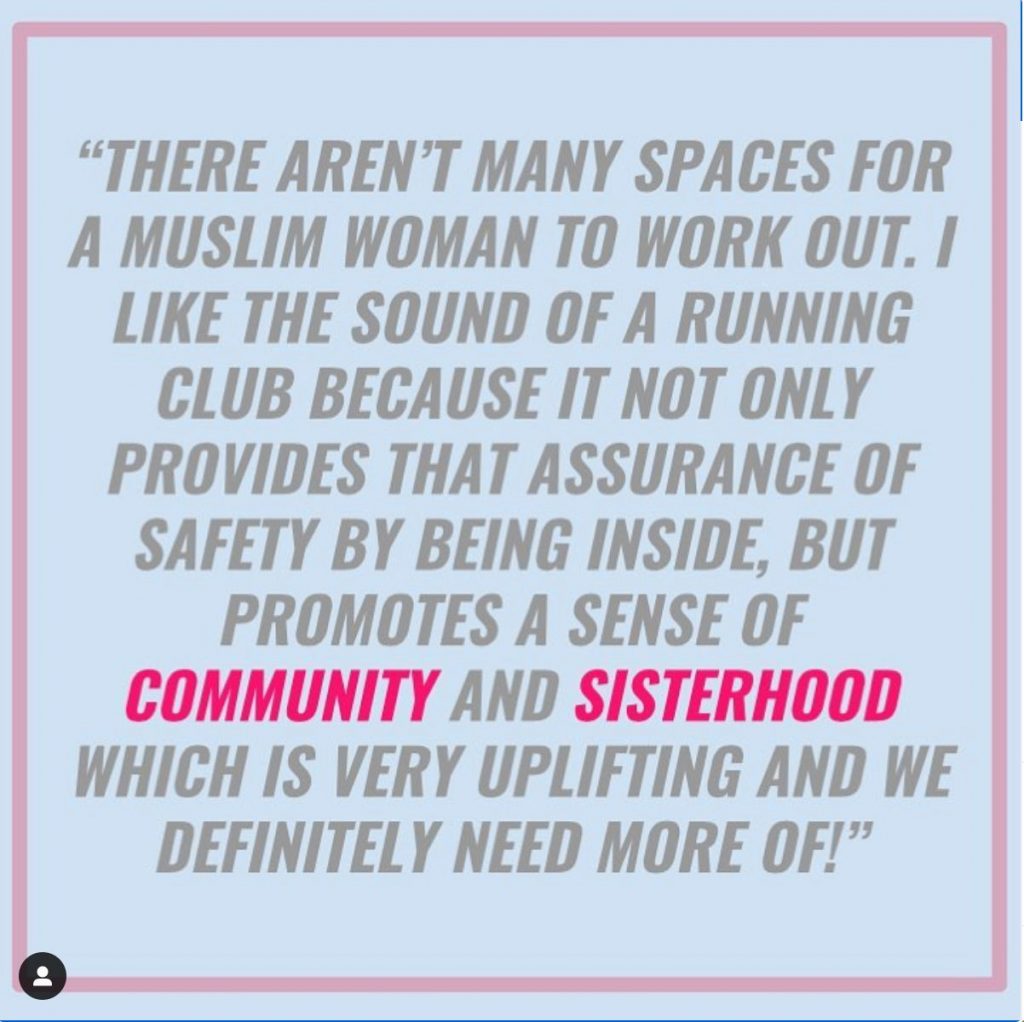 Sahra-Isha started the club over a year ago. She said: "I didn't feel welcomed in the running world, I felt quite isolated. And running outside wasn't really an option for me, I didn't feel comfortable running outside.
"I wanted a space for any woman, especially Muslim women to walk onto the track and feel safe."
Sahra-Isha rents tracks, she has the key, she locks the gate and she's the only one letting people in and out, giving the running club peace of mind. The importance of a space like this isn't something that everyone thinks about.
Muslim women are often disregarded from the conversation as Sahra-Isha detailed not being able to join running clubs because they were, more often than not, mixed gender spaces.
"It's such a shame. It's something I recently decided to look into you know because it's not really safe for me to run outside either," she says.
"I had this yearning of knowing I didn't feel comfortable and I wanted to create a space. That for me was my form of safety, creating a space with like-minded other people on the track.
"We're not included in the conversation, I think there's [still] alot to be done in that conversation when it comes to safety.
"I think the spaces don't bring us into consideration and that's unfair. Through ASRA I want them to include us more, not even include us more but make space for us.
"At the end of the day we just want to run and that's really important to remember."
Feature image by Fitsum Admasu on Unsplash.