In the battle of the independent chic boutiques, JZD is Clapham Old Town's undisputed champion – SW Londoner meets fashionable founder Sam WIlkinson.
Ever since Sam launched her sassy store in 1999, competitors like Fever and The Room been and gone on the little square beside the common.
JZD was popular enough to outgrow its original shop at number 32 to move to the town house at number 40, next door to legendary fashion designer Dame Vivienne Westwood.
"You could say I've sewn up the market, but I think competition is a good thing and I liked it when there was Fever. It was much nicer and it brings in more people," Sam said, when SW Londoner met her to discuss JZD's success.
After taking over Clapham's oldest building, which dates back to the 17th century, Sam filled it with an exciting and eclectic array of contemporary designer womenswear and affordable jewellery.
The destination store, named using her children's initials, only opened in Clapham after the Plymouth-born entrepreneur found a vacant shop while driving through South London.
"Initially I wanted to create a fashion store to use all the knowledge that I had from working at Topshop and Selfridges," she remembered.
"To work for myself so that I could keep looking after the children. I needed something to do – JZD was my fourth baby."
As picturesque as Clapham is, it can't quite shake its yummy mummy perception despite JZD's best efforts.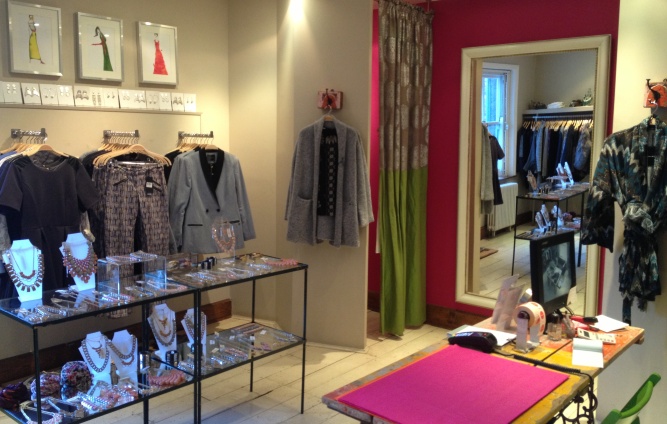 "I think Clapham has always been cool and what's nice about this area is that no-one has a matching handbag and shoes. It's just not that sort of place," she said.
Sam realised the time-strapped women of the area would appreciate a unique, trend transcending shop that caters for their fashion needs from top to toe.
To the delight of local mums who couldn't face schlepping into town, Sam brought beloved brands like Maison Scotch, Hoss Intropia and By Malene Birger to JZD.
The store also dabbled in and out of menswear due to demand but Sam admitted the store is much stronger when it caters for just one audience.
"This isn't a sparkly area. It might be a statement necklace but you're wearing it with a classic white t-shirt, as a brand we're trying to be like your wardrobe," Sam explained
Nestled in among the excellent workwear separates, cool casual wear and perfect party dresses are accessories to complement every outfit.
Weekly buying trips ensure new pieces are in store every weekend and the shop is renowned for its gorgeous and gift worthy jewellery and scarves.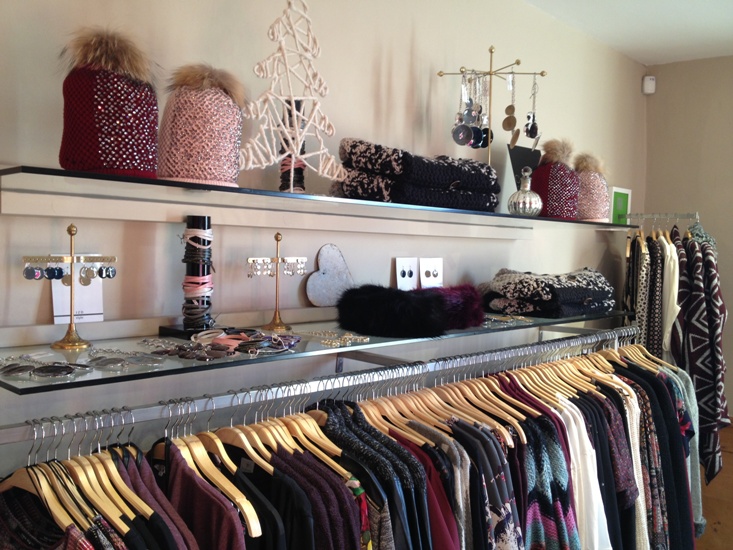 Fashion fan Rosalind moved to Brixton 18months ago and has already made several successful trips to JZD.
"It's definitely a chic collection and has more unique pieces. Oliver Bonas has beautiful things but you might go out and find someone else is wearing the same top as you," she said.
"The actual shopping experience is quite beautiful here because the actual store is kind of palatial."
The eye-catching window delight passers-by with a creative display of products with handmade props that could be anything from a dramatic dress made from magazine pages to 3D butterfly lampshades.
Sam and her small team let their imagination run wild and make everything themselves; paper trees and wooden snow flakes have just gone up for this year's Christmas windows.
"The merchandising, the layout, the wardrobing and the styling- that's why I believe we are still open today,"Sam said.
"If I had to pinpoint it on anything, I'd say visual merchandising, I'm passionate about it and I really do try hard to make the store look beautiful."
JZD's window themes extend inside with the clothes spread across four colour-coded rooms and framed with vintage furniture and objects from around the world.
The store was renovated in 2009 to celebrate its 10th birthday and its signature colours of orange and fuchsia runs throughout, accenting walls and wrappings.
The current brand theme 'whimsical woodland' which is highlighted by the raw wooden shelves, picture frames and deer heads.
They even offer lego, magazines and comfy seats to keep children and partners occupied while friendly female staff are on hand to assist.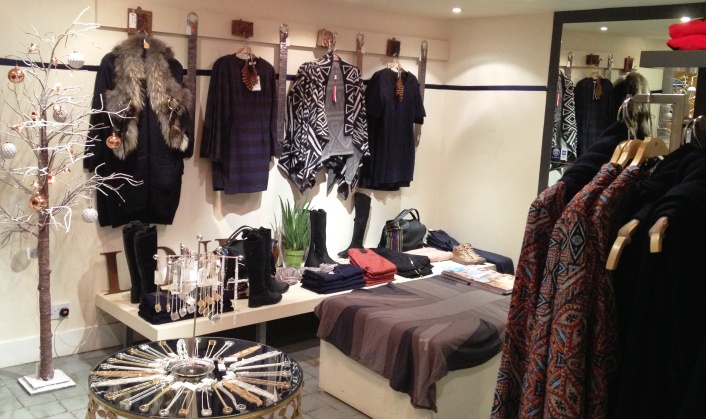 "The nicest bit is when customers leave with outfits that they love. The best compliment I can get is when people say to me what lovely staff you've got," Sam smiled.
By all accounts the wonderful in-store experience and regular gift donations to local schools and Trinity Hospice continue to set JZD apart in the community.
Made In Chelsea's Millie Mackintosh and Ross Kemp are two of JZD's best-known customers and Dame Westwood herself gave the store a unique stamp of approval.
"She [Vivienne Westwood] drew the earrings she wanted to buy and posted the card through the door years ago," Sam said.
"So I gave them to her at discount. She was not happy. She wanted to pay the right price. It was a special moment. It's part of our history."
It's this special spirit, as well as lower price points that enabled JZD to overcome the recession and bus station building work in style.
The store is thriving this season and has just welcomed its very first shop dog, a ridiculously cute eight week old labradoodle called Skye.
JZD's 15th birthday went by largely unnoticed but only because Sam is saving the blow out celebration for the next milestone.
"It's a girl thing, you've gotta be 16, the sweet 16. It sounds nicer," she concluded.