A Wimbledon man is facing a gruelling 54-mile for the 21st time, in memory of his father, as he takes on the British Heart Foundation's London to Brighton Bike Ride in June.  
Roger Holbrook, 66, who experienced his own heart attack scare in 2002, is riding on June 19 in memory of his father who passed away from a heart attack in 1975.
It was thanks to a friend that Roger was introduced to the BHF London to Brighton Ride, and he saw it as a chance to do something positive following his father's death.
"After he had two heart attacks, he developed angina, but was reasonably healthy on medication," said Roger.
"But I returned home one day in 1975 to find him suffering from severe chest pains and he was an awful colour.
"At that time, phones weren't an essential household item so I had to go out to call for an ambulance.
"On returning, all I could do was comfort him as he slowly passed away in my arms.
"I felt cheated because he had worked hard all his life to be taken away just before he was due to retire."
This year marks the 21st time that Roger has entered the capital-to-sea cycle, a ride that he says he looks forward to each year.
Over the years he has raised a staggering £10,000, all of which contributes towards the on-going research completed by the BHF scientists to stop others losing a loved one through cardiovascular disease.
"Not only am I doing my bit in the fight against heart disease by raising vital funds, but it's a great day out," he said.
"Whether you're riding in a team or individually, there are no pressures and you can ride at your own pace.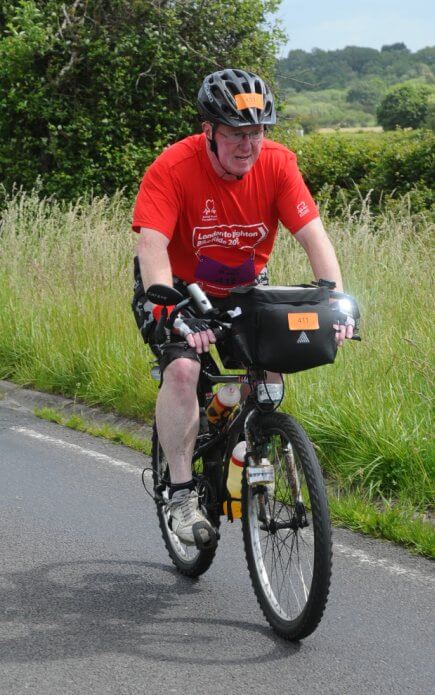 PEDAL POWER: Roger races on
"This gives you the chance to take in the stunning views and enjoy yourself.
"Because I have been doing it for so long, I love catching up with friendly faces, as well as getting to know first-timers."
The cycle attracts nearly 25,000 supporters each year and is Europe's oldest and largest charity bike ride.
In the last 41 years the riders have collectively raised over £57 million for the BHF's life saving heart disease research.
"We hope that Roger's story will encourage others to join him on the ride and sign up to support the BHF's life saving research into heart disease," said a British Heart Foundation spokesperson.
To sponsor Roger visit: www.justgiving.com/ROGERHOLBROOKL2B16
If you want to be a part of the London to Brighton Bike Ride, visit bhf.org.uk/L2B or contact the foundation on [email protected] or 0300 456 8355.