While it's been a much more widespread issue this year, and most likely for many months to come, flight cancellations and delays are a common problem that people face.
They skimp and save for a holiday, or are needed elsewhere for work, and at the last minute, the airline company sets your flight back for hours, or cancels it outright.
These instances happen far too often, leaving most people lost and stranded, but so few know that they have a right to compensation.
This is the exact reason why Flightright was formed: offering a means for airline passengers to enforce their rights.
For over a decade, the company has upheld a 99 per cent success rate when needed to take a case to court, forcing airline companies to pay out more than €300 million in compensation due to flight cancellations or in the form of delayed flight compensation.
They can help if your flight is delayed or cancelled with their quick search tool, but here's some additional information that you need to know to get compensation.
Getting flight cancellation compensation is your legal right
While there are some standards that need to be met, as a general rule, a clear-cut flight cancellation should allow you to get some compensation.
You're legally entitled to receive a replacement flight ticket or a full refund for the price of your ticket. Furthermore, if the delay occurs after you've arrived at the airport or made your way to the area, within reason, you may be due further flight cancellation compensation.
This can come in the form of free phone calls, vouchers to get free refreshments from airport outlets, and even hotel accommodation should the cancellation necessitate as much. It should also be noted that a flight being brought forward is also a cancellation.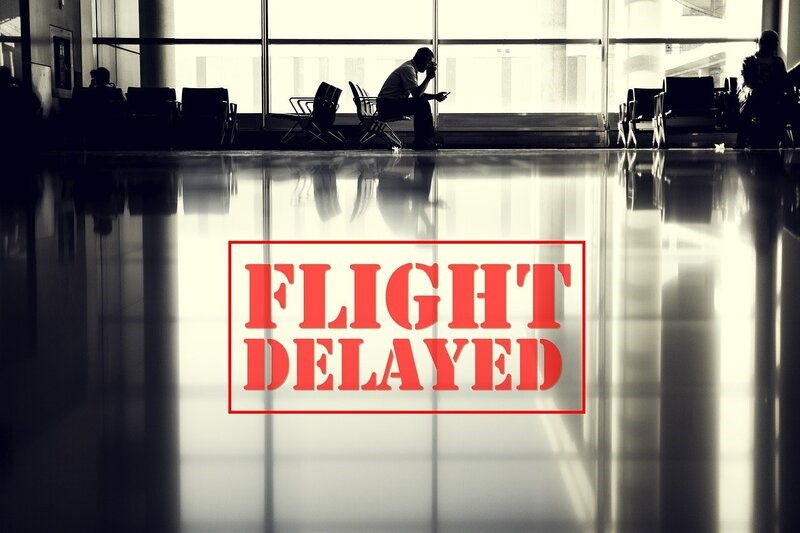 Know what warrants delayed flight compensation
As you would assume, delayed flight compensation isn't as straightforward as claiming for a cancelled flight. However, there is a standardised set of rules that are applied to these compensation claims.
How long flight delay for compensation?
What constitutes a delay and subsequently qualifies for delayed flight compensation is different per the planned distance of your trip. If your flight is less than 1,500 km in distance, it has to be two hours delayed before you can claim compensation.
However, for flights in excess of 3,500 km, you'll need to be delayed for four hours before compensation is due. During the delay, you can also keep the receipts for reasonable added expenses, such as refreshments or phone costs, to be added to your compensation.
How long after a flight delay can you claim compensation?
It's always best to claim for delayed flight compensation as soon as your travel situation has been resolved. So, once you've arrived at your destination or come home, and have all of the facts and receipts, make a claim.
While it will be more challenging to prove and work through, it is possible to claim for your delay years after your trip, as far back as 2011. That said, some airline companies do charge you a fee for making a claim – so you'll need to get your facts straight first.
It's a turbulent time to be booking flights and trips, but even in years past, flight cancellations and delays are far too common for you not to know your compensation rights. Luckily, there are services to help.